Prendiamo un caffè? Head to any of these Florence's cafes that not only serve top-notch beans but are also ideal working environments. Good coffee and WiFi are the key ingredients needed to get remote work finished while on the road.
Florence, Italy has always been charming but has recently become a hub for digital nomads. Creative types have found inspiration in the Renaissance capital's UNESCO Heritage Old Town for centuries.
We've rounded up eight of the best cafes to spend a day working on projects, whether you're typing away or catching up reading a novel, ideally set in the Italian city.
1. DITTA ARTIGIANALE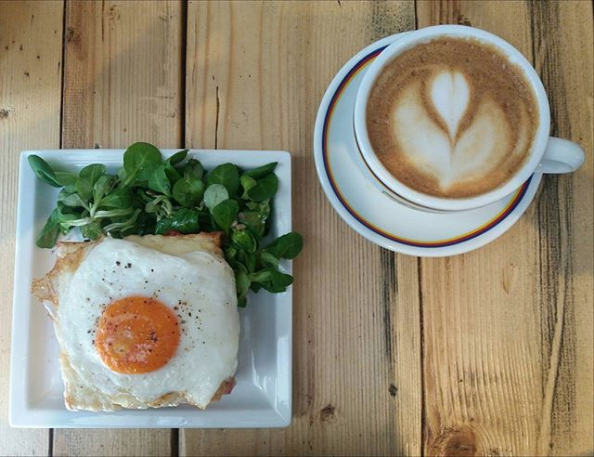 Address: Via dei Neri 32r, 50122
Hours: Mon – Fri 8am – 12am, Sat + Sun 9am – 12am
Ditta Artigianale is the queen of the cafe culture in Florence. The contemporary bistro is known for gourmet, ethically sourced coffee beans and is popular with vegans as they offer a variety of dairy-free milk: soy, almond, and coconut. The WiFi connectivity is strong and there are outlets situated near most of the tables. Many internationals and young professionals use the large community table in the back section of the Santa Croce location.
2. SHAKE CAFE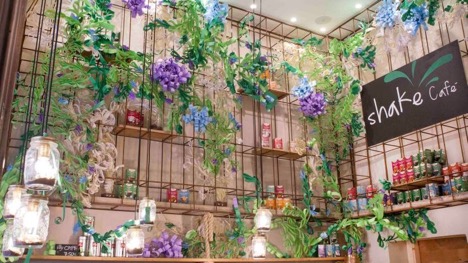 Address: Via degli Avelli 2r, 50123
Hours: 7am – 8pm, every day
Shake Cafe features an organic menu of freshly pressed juices, healthy salads, and sandwiches made with local Tuscan ingredients. The cozy atmosphere at the Duomo location is ideal for those who work best in a busy environment. Although the space is small, most people order meals to go, so seats are normally available. It's popular with expats, locals, and travelers alike.
3. LA MÉNAGÈRE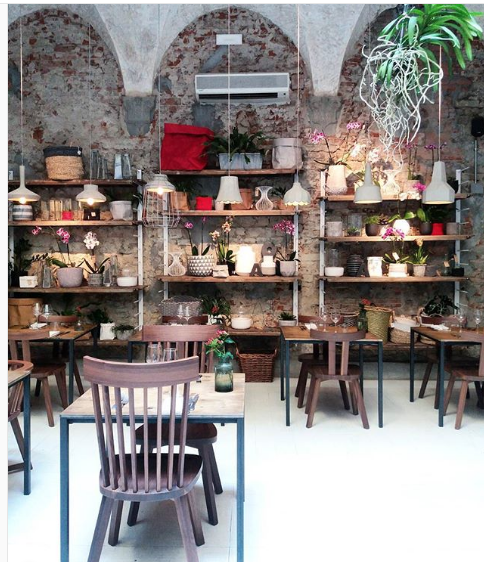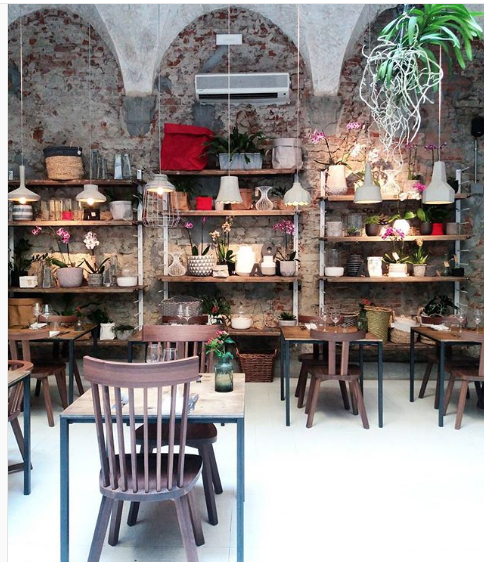 Address: Via de' Ginori 8r, 50123
Hours: 7am – 2am everyday
La Ménagère is a large shop and cafe, serving gourmet coffee from Ditta Artigianale. The concept store sells gorgeous home decor and fresh flowers. There are sitting areas scattered throughout and a communal table in the second room which is great for large projects. Choose the rear dining room for quiet time during the day. You'll more than likely see creative Florentines who come for the tranquil atmosphere.
4. LE VESPE CAFE
Address: Via Ghibellina 76r, 50122
Hours: Mon – Fri 9am – 3pm, Sat – Sun 10am – 3pm
Le Vespe Cafe is a popular haunt for American expats with the all-organic brunch specials, killer Bloody Marys, and a classic diner vibe. We won't tell your clients if you trade in your coffee for a cocktail after a few hours of work. This is one of the few spots in town that makes a large, American style, iced coffee. It fills up fast, so arrive early to claim your turf and get to work. There's no chance of getting a space here on weekends.
5. LA MILKERIA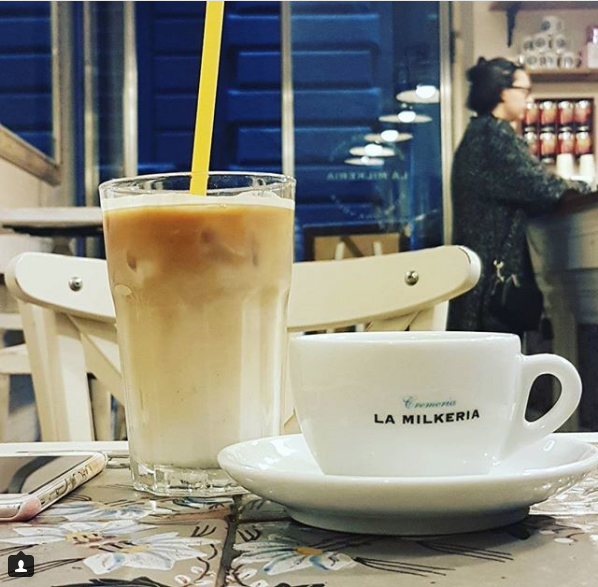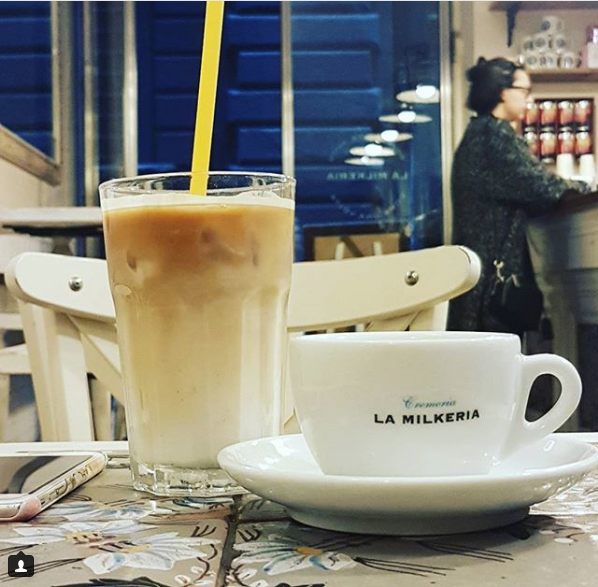 Address: Borgo degli Albizi 87r, 50122
Hours: Mon – Thurs 8am – 7:30pm, Fri + Sun 8am – 11:30pm, Sat 8am – 12:30am
La Milkeria is a tiny hole-in-the-wall cafe adorned with twinkle lights, shabby chic decor, and many small tables perfect for setting up camp for a day of work. The sweet spot is known for decadent waffles, crepes, and pancakes. Let your sugar high power you through your workload while you mingle with other travelers and digital nomads who are enjoying a fresh brew and the welcoming environment.
6. MAMA'S BAKERY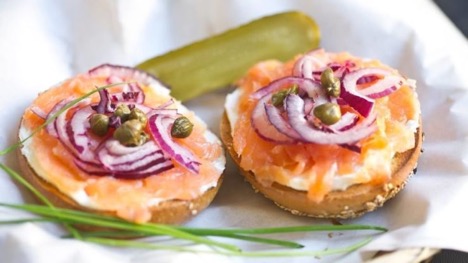 Address: Via della Chiesa 34r, 50125
Hours: Mon – Fri 8am – 5pm, Sat + Sun 9am – 3pm
Mama's Bakery is the spot in Florence for a bagel. The venue has plenty of seating areas for workstations thanks to comfy couches and charging stations. They also serve American style drip coffee, not to be confused with the watered-down Americano. If it's sunny, take your coffee and laptop to the patio area. Students and workers are always welcome to use Mama's Bakery as a makeshift office for a day.
7. NEWS CAFE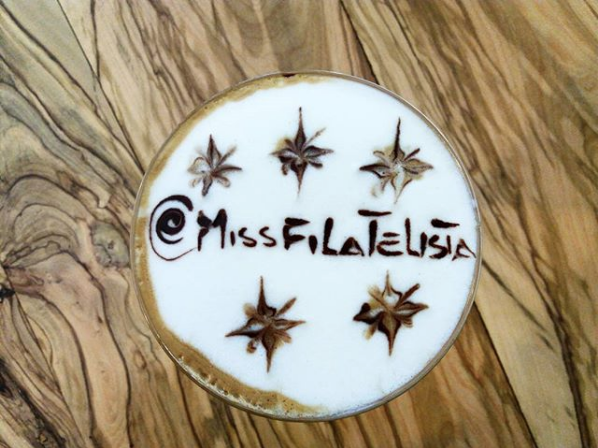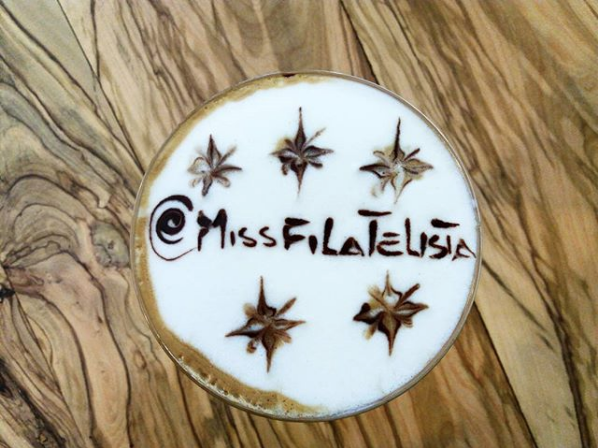 Address: Via del Giglio 59r, 50123
Hours: Mon – Fri 7:30am – 10:15pm, Sat 8:30am – 10pm, Sun closed
Barista Marco at News Cafe can write your name in the foams of your cappuccino. Maybe he'll even recreate your company logo too for an Instagram? Keep in mind that in Italy, cappuccinos are consumed in the morning and all other times of day are only fit for espresso. News Cafe is generally quiet so the mellow ambiance is perfect for a steady workflow.
8. ITIT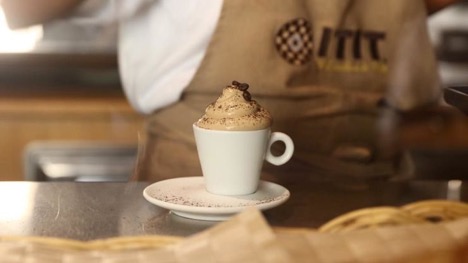 Address: Via Camillo Cavour 45r, 50129
Hours: Mon – Sat 8am – 7pm, Sun 10am – 7pm
ITIT is beloved by American study abroad students; it might be something to do with the similarities to Starbucks. You'll be able to order large to-go cups, otherwise unheard of in Italia. There's an assortment of syrups: hazelnut, vanilla, caramel, etc. The WiFi is reliable and there are comfortable lounge chairs next to power outlets. Stay here all day uninterrupted, almost everyone else will be studying or working.