Do Americans just not care about global exploration? I like to think they do care. Even though a paltry 36% of Americans have passports, I believe that Americans would travel more if they were not nerve wrenched with the anxiety of losing their jobs.
Many of our 320 plus million inhabitants claim they have no time to travel. "Nick, how do you travel the world? I would lose my job if I took time off to travel," mentioned Robert Sutherland, a well to do stockbroker when I mentioned that I'm off to Greece in the fall. Perhaps, Mr. Sutherland's next remarks are typical of what most Americans fear most about leaving work to travel: "I would like to travel more, but I'm afraid that someone would take my place, and I would get fired."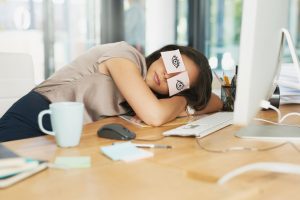 Maybe Americans are brainwashed into believing that California, Mississippi, North Carolina, or whatever great state they reside in is as good as it gets, so why travel? Consider this: 15 % of Americans did not take a single day of vacation; others took less time off than their allotted vacation days.
It is true that Americans take the least amount of vacation time of any first world thriving economy? As someone who has spent my working life owning travel agencies, I find it insane that the U.S. does not require employers to provide paid vacation time.
USA Today mentioned that 1 out of 4 Americans does not receive paid vacations, and that some employers are not even required to give their workers paid holidays. I have friends in Denmark who scoff at the American mantra of "All work and no play." I'm continuously amazed by how civilized Europeans can be regarding time off.
The majority of Americans do not even stay out late to enjoy life. How is it that in my native San Francisco I'm in bed by 11pm, but in Greece, Italy, Spain, and Mexico, I'm meeting friends for dinner at 11pm? I have a theory about the overworked masses of our great nation. By leaving behind travel days, in the end, we have become an unhealthy society.
It's time for Americans to get off the couch, ditch the remote, and take what's rightfully inherent vacation time. How can we claim to be the "Land of the Free" when we are too scared to time off to travel?
It's time for Americans to the take off that they deserve, and hopefully discover that travel is a learning experience. Travelers return from extended journeys as better citizens and well-rounded individuals. America has become an over-stressed, obese nation. Who is the winner when Americans do not take vacation time? Some say that it's employers of large corporations who would work you to death if it was allowed. You might say that Americans are essentially paying their bosses to be at work.
So, I say to my fellow Americans, take what's rightfully yours; take a chance on travel, jobs will always be there when you return. My name is Nicholas Kontis, although I'm not running for president in 2020, I do approve of this message.