Tourists planning an extended vacation to Portland, Oregon should set out to explore the Greater Portland region. This area includes the river route of Lewis and Clark, the fertile wine county of the Northern Willamette Valley, the Columbia River Gorge and  Oregon's Mt. Hood Territory. Scattered throughout this area's hills and valleys, visitors can find award-winning craft food and beverages surrounded by easy access to Oregon's natural beauty.
Exploring Sweet and Savory Food
Get caffeinated with a quick stop at Happyrock Coffee in Gladstone. This micro-roastery is best known for their Lavender Mocha though one can also choose from their range of syrups all made in house. Also be sure to check out Molly Muriel soaps for sale that are made with their coffee. Those looking to appease their sweet tooth should pay a visit to Fat Cupcake in Oregon City. Their concoctions made from unusual ingredients such as Cheetos, gravy, and onion crisps provide a singular taste sensation worth sampling.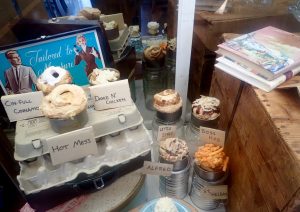 For another sweet and savory option, stop by Oyatsupan Bakers in Beaverton. They offer a variety of Japanese sweet treats featuring traditional Japanese bread made with American and French influences. In particular, check out their red bean paste.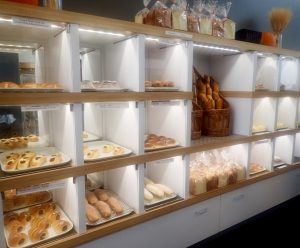 Also, be sure to pay a visit to Beaverton. This city has the distinction of being the most ethnically diverse city in Oregon. Here one can find nearly a dozen Korean restaurants located within a 1.5-square mile radius.
Savor Craft Cooking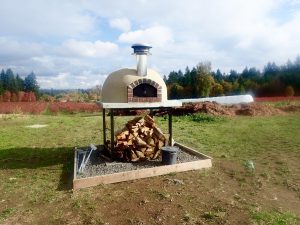 Enjoy farm to table shopping with Our Table Cooperative. This Sherwood-based cooperative of farmers and producers creates handcraft food available for the local community on their organic certified farm. A country store allows visitors to purchase some of their wares along with other locally sourced products. Those interested in exploring traditional methods of cooking with a farm to table approach should check out the classes offered at The Kitchen at Middleground Farms in Wilsonville.
Sample Craft Beverages
Portland's urban craft winery, distillery and brewery culture extends to this region. In 1997, SakéOne, America's first craft saké producer and importer of fine Japanese saké, completed their kura (brewery) which is located in Forest Grove. Currently, the kura is open for tours. Those who have toured wineries, distilleries, and breweries will note how saké shares some commonalities with these alcoholic beverages but is a singular product with its own attributes. After the tour, stop by the tasting room to try a flight or two, purchase a bottle of saké, and learn how to drink saké correctly, as well as how to pair it with food.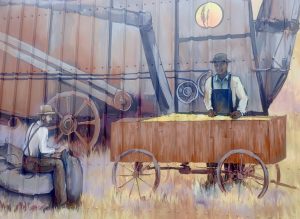 For those seeking to explore Oregon's wine country but don't have the time for a full day touring vineyards, stop by for a quick tasting at Abbey Creek Vineyard. Located in North Plains just beyond Portland's urban landscape lies this family own vineyard. They first planted their vines in 1981 on their own vineyard and distributed their fruits to local wineries. In 2006, they began producing  their own wine on proprietary label. Currently, the vineyard's 10 acres consist mostly of Pinot Noir, Pinot Gris, Chardonnay and Gewurztraminer with a recent addition of Gamay Noir and Albarino. Stop by for a tasting and check out the local art work on display.
Also in this region, one can find the rise of breweries that continue Portland's legacy as home to more breweries per capita than any other city in the United States. Over in Lake Oswego, Stickmen Brewing Company serves up a full brewpub menu paired with a variety of their beers, as well as wines and specialty cocktails. Weather permitted, enjoy a sunset on their massive patio overlooking Lake Oswego while taking in one of their frequent live music offerings.
Over in Hillsboro, Ambacht Brewing serves up Belgian-inspired ales made with local, organically grown ingredients. Some of their offerings in their tasting room may include Pie Cherry Dark Farmhouse Ale, Matzobraü made with Matzo bread, and Golden Rose Farmhouse Ale. Also, take a short drive to Oregon city to sample the wares made by  Coin Toss Brewing.
Soak the Night Away
Consider spending the night at McMenamins Grand Lodge in Forest Grove. Their soaking pool nestled in the outdoor greenery is available year round for hotel guests looking to relax and rejuvenate after a day of touring. Their two restaurants offer local and seasonal pub fare along with local beers and wines and signature cocktails. Legend claims one may meet the Lavender Lady, whose spirit is said to dance through the halls late at night. Local historical photographs and fanciful art add to the lodge's quirky historical feel.
Click here for additional information about exploring the Greater Portland area.