With almost every phone now carrying a high resolution camera, taking photos on holiday has never been easier and coupled with the aid of  the handy dandy selfie-stick , you can capture stills and video any time, any place anywhere.
But for all the good that it brings it also brings the bad, once that fateful message appears  "storage almost full." Sure, you can start deleting photos painstakingly deciding if you want this one or that one. The bottom line is once your phone is full you're stuck – no more photos!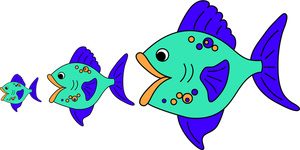 Size Isn't Everything Most people don't do much with their vacation snaps. Once the holiday has passed. there's no more sharing of the belly flop you did in the pool or the time you ordered food and it turned out to be gigantic platter of food. Think about what you are going to do with your photos after you've taken them. If it's just to share on social media, then adjust the size of the photo. Most phones have resolution settings meaning the smaller the photo, the more storage space you will have.
Go to Camera App – Settings – you'll see the default photo size.
Photo Ready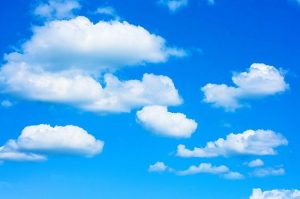 Before you go on vacation, start deleting and downloading your phones photo content to another source. You'll be surprised at how much space those silly videos take up that friends and family are always sending. It's also a great time to clear out junk photos.
Storage on your phone is of vital importance on vacation. Most people are looking for free or close to free options in being able to store photos. Cloud storage is a great tool for this; it's easy, but what is it? Cloud storage is a term used to described a network of remote servers that you have given access to that allows your device to upload data to – in this case, photos. Here are a few Cloud options to get you started:
When you are actually on holiday, you can automatically upload your vacation pictures to Dropbox. This is one of the most popular photo storage solutions and it has been around for some time. The Basic plan, which is free for individuals, includes 2GB of storage space, but if you refer several friends via its referral program you can earn yourself extra storage from 5GB to a whopping 16 GB through referrals.
As the tagline on Google Photos states: "free storage and automatic organization for all your memories." If you don't want to tag the photos into various categories,Google Photos has something called a Smart Gallery which uses facial recognition and location detection will sort your photos into categories such as places or people and give you nifty editing tools and filters to enhance your pics. You get the first 15GB for free with additional cost for additional storage.
This storage app is free forever with unlimited photo storage. It's secure and encrypted and will never go away. It is compatible with most operating systems. Photos are backed up automatically on Android phones if the phone is connected to wifi and when the app is launched on iPhones. If you are worried that your phone needs charging but it's time to upload your photos, ShoeBox will wait.
While you may be skeptical about uploading your personal vacation photos to a random server, all storage apps have top notch encryption and security which only give you access.  With the ease of taking photos and video now on phones you will undoubtedly have the need for this service. And then, there's always the thing about if things go wrong on holiday such you forget your phone somewhere or it's lost forever. At least you memories will be online for use later on.