Just over 20 years ago, I took my first cruise. As we entered the ship's atrium on our very first voyage, we were awestruck by the glamour and size of the ship. Our balcony stateroom was crisp, clean, and inviting, but it was our cabin steward who truly wowed us. Anytime we left the stateroom, she'd scurry in and completely refresh it. The ice bucket was always filled, towels replaced with fresh, and the bathroom left sparkling and clean again. She pampered us, and we felt like kings. We had never experienced that level of care and attention, even at some of the finest hotels in the world in which we had previously lodged. We thought, "We can get used to this lifestyle!"
And so we did.
We started out sailing with the mass-market lines before giving the premium lines a try, but quickly zeroed-in on Celebrity Cruises, as it most closely matched our preferred lifestyle. After several voyages in veranda staterooms, we found ourselves drawn to Celebrity Suites before moving on to the luxury and ultra-luxury cruise lines. It wasn't intentional, but rather a natural progression of wanting more and more out of our cruise experiences. We learned there were things we valued that elevated our cruises from just another enjoyable escape to a totally different level, experiencing exceptional comfort, service, cuisine, and atmosphere. Through all of our experiences, we've found nine areas that separated the mass-market cruises from the truly luxurious:
1. Attentive and Anticipatory Service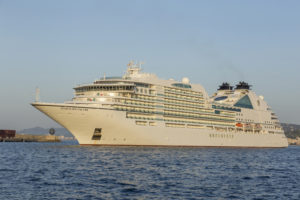 Truly exemplary service is what makes luxury cruising so distinctive and magical. The ship's crew won't merely wait for guests to approach them, but will go out of their way to anticipate your needs. It could be extra water bottles to take with you into port, or drawing a bath for you upon your return from a day exploring ancient villages. Unlike other cruise lines that leave you seeking out assistance, luxury cruise lines pride themselves on having their staff stay vigilant for you and any other guests that require their assistance.
Luxury lines can achieve this exceptional level of service by having a passenger-to-crew ratio as low as one crew member for every one-and-a-half guests, with some ultra-luxury lines getting close to one crew member for every single passenger. Mainstream cruise lines, on the other hand, generally have a ratio of around one crew member for every two-and-a-half passengers, or even more. Lower passenger-to-crew ratio simply means there are more crew members to serve guests, meaning they have more time to attend to a guest's needs.
On one of our voyages, our butler noticed we didn't partake of the canapes with the afternoon service, but did enjoy the chilled shrimp and cheese. After the second day, he took notice and brought a plate of chilled shrimp in a circle with cocktail sauce, along with cheese and crackers. If we were in the room, he asked if we wanted any of the other hors d'oeuvres, just in case something tickled our fancy.
On another voyage, we informed the butler that we are not coffee drinkers; rather, we drink several sodas in the morning to wake us up. On all of our cruises, we tell the butler we like Diet Coke for myself and Coke Zero for my husband for the mornings, and Sprite Zero in the evenings (I can't drink caffeine in the afternoon). The butlers gladly load up our refrigerator with our requests and keep it stocked throughout the cruise.
On luxury ships, you'll notice your waiters and bartenders will almost immediately learn your name, specific preferences, and even make recommendations based on what they know you enjoy. This high level of pampering allows you to enjoy the ride, knowing you'll be taken care of throughout your voyage.
2. More Spacious Accommodations
Ships in both the luxury and ultra-luxury categories have more square footage per guest than the mainstream and even premium cruise lines. Most Seabourn and Silversea ships have as much as twice the space per guest than several mass-market lines. Because of this, the public spaces onboard feel more open and airy. Since these ships typically hold 1,000 guests or fewer, you won't feel cramped with throngs of passengers surrounding you. On many of these ships, the smallest staterooms or suites are larger than comparable category rooms on mass-market lines, allowing for more room to breathe and stretch even while relaxing in your quarters. Larger and more spacious suites create an ambiance which more closely resembles home.
3. A Sophisticated and Tranquil Atmosphere
The overall design of luxury cruise ships tend towards the calming and serene. The décor and furnishing are upscale, refined, and elegant compared to the cheaper and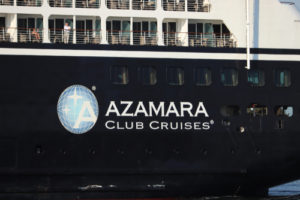 more ruggedly-built furnishings designed for extra wear and tear you find on mainstream lines. Suite bathrooms tend to have designer products such as creams, soaps and lotions. Pillow menus are normally available, and bed linens may be made of Egyptian cotton milled in Milan.
Luxury ships are filled with fascinating sculptures and artwork, and have quiet, peaceful nooks where you can escape with a treasured novel and get lost for the afternoon. You'll hear few, if any, announcements over the public address system during your voyage. If there is music it is soothing and tranquil, played in public areas or around the pool.
4. Greater Opportunities For Socializing
Luxury and ultra-luxury ships tend to be more intimate than their 5,000+ passenger counterparts. Most of the passengers onboard are successful and accustomed to meeting new people. Many of the luxury lines (with the exception of Oceania) include alcoholic beverages in their cruising packages, so it is common to see guests chatting over cocktails, sharing the adventures of the day and their life stories. With cocktails and wine included, you can mingle with fellow guests without having to worry about picking up the tab. It removes a barrier to making acquaintances and kindling new friendships. And because drinks are included, more guests are willing to visit bars and lounges after dinner or shows, creating a lively and more energetic evening atmosphere onboard.
5. Fine Dining and 5-Star Cuisine
For us, the quality of our food is critical. We appreciate fine dining, and this is a key area where luxury lines truly excel, presenting guests the opportunity to experience more complex and engaging dishes. If you enjoy the specialty restaurants on mass-market and premium cruise lines, you'll appreciate the greater quality and variety of cuisine on offer with a luxury cruise. Many luxury lines offer menus reflecting the authentic flavors of the ports on your itinerary. The majority of menus are created by Michelin-starred or internationally recognized chefs.
We had dinner in a specialty restaurant on the first evening of a cruise we experienced a few years ago, and everything tasted off. We mentioned it casually to a crew member who, unbeknownst to us, informed the Food and Beverage Manager. He in turn tracked us down and asked what exactly was wrong. He apologized and was emphatic that our experience was not what should have happened, and scheduled another dinner for us at the same restaurant. When we arrived, he personally greeted us and sat us at our table. The waiter arrived and recommended several dishes to us. In addition to what we ordered that evening, we also received the appetizers and main course that were incorrect the night before, this time cooked to perfection, as well as the best fish I've ever tasted anywhere in the world. They wanted to prove to us the excellent quality of their food. We were thankful and appreciative, and thoroughly enjoyed our meal. On luxury ships, the dining experience is truly first-class. If you every have a problem with your meals, let them know and they'll gladly make it right.
6. Entertainment and Educational Offerings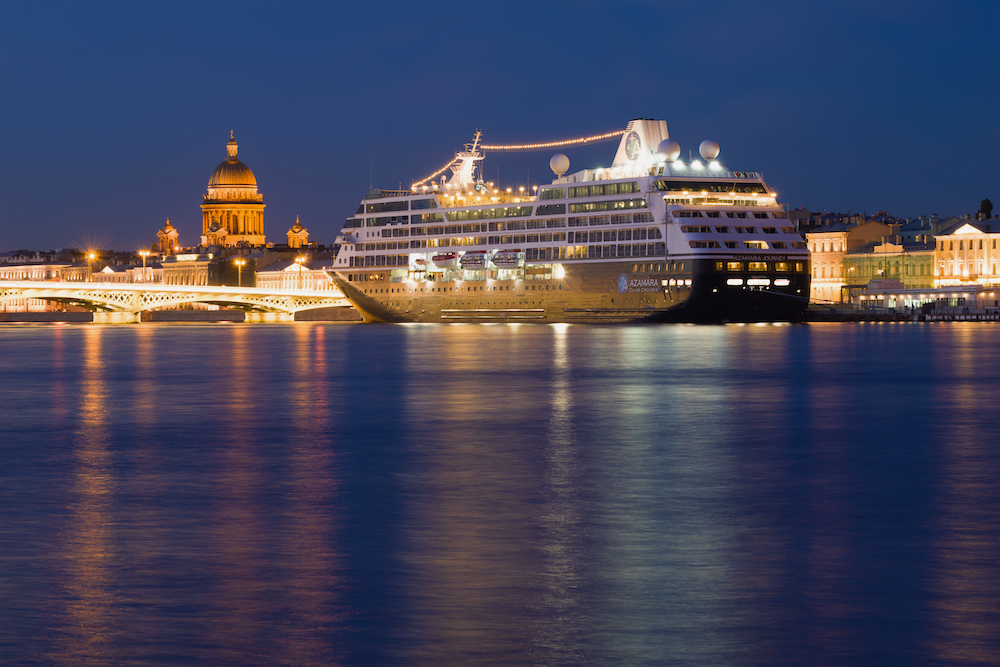 Luxury and ultra-luxury ships are smaller, so they can't offer the large Broadway productions of the mega-ship class. Although Crystal's larger ships do have more production shows, most luxury lines offer very small shows. Comedians, smaller band, and solo performers are more common for entertainment. Music selections can harken as far back as the 40s and 50s, with more contemporary music thrown in.
Instead of huge productions, many of these lines bring in expert lecturers as part of their enrichment program. These experts share their knowledge about ports on call, their history and culture, and offer tips on how to get the most out of your experience. Unlike most mass-market and premium lines, these talks are given by experts in their field, not the ship's crew promoting various shops and sites. Like most guests who have an interest in expanding their awareness of the world, we have found these lectures to be especially interesting, insightful, and educational.
7. No Nickel-and-Diming
Mainstream cruise lines charge extra beyond your cruise fare for drinks (bottled water, soda, specialty coffees, wine and cocktails), WiFi, gratuities, specialty dining, and some onboard attractions. Most luxury lines include most or all of these in your base fare, creating a truly all-inclusive experience. You can actually end your journey with a zero balance on your ship account!
In many instances, if you add up all of the extra up-charges other cruise lines pile on, the cost differences compared to a luxury ship stateroom can be minimal. In addition, you also receive all of the benefits that luxury lines offer! Certain ultra-luxury lines, such as Regent Seven Seas, will even include airfare and shore excursions in their base price.
8. Adults-Only
Luxury ships are primarily designed for adults, although a few like Crystal Cruises do have children's programs. Most of your fellow passengers will be other successful business people who are seasoned and sophisticated travelers. For the majority of guests attitudes are checked, and no one is going out of their way to impress. Your fellow guests will typically be over 50 with some younger adults onboard, an active crowd interested in learning, discovering, and experiencing all the ship and its destinations have to offer.
9. Wider Selection of Destinations
Thanks to their smaller size, luxury cruise ships can visit exclusive destinations that larger ships have to sail past. You can cruise the Northwest Passage, explore the Galapagos Islands, or take Kodiaks to the ice shelves of Antarctica. You'll visit smaller ports on the Adriatic, Mediterranean, and even the Caribbean that you've not been able to reach before!
While most large ships pass by the Amalfi region, we spent a day in this small town enjoying the old charm, climbing up ancient steps built into the hillside, and traversing the brick paths linking homes up the mountain. A large ship with 5,000 people would totally overwhelm this small picturesque village, making it impossible for them to visit.
Who are the luxury cruise brands?
Luxury
● Azamara Cruises
● Oceania Cruises
Ultra-Luxury
● Seabourn
● Regent Seven Seas
● Silversea
● Crystal Cruises
Norwegian, MSC and Celebrity have all carved out areas with separate key-card entry areas restricted to suite guests, as well as an elevated dining room reserved for suites. This can be a great way to get a taste of the luxury cruising experience. But once you leave the suites' enclave, you'll be back among the throngs in a noisier, more crowded, and less elegant environment – but still a good platform to see if luxury cruising appeals to you.
A Note On Luxury Cruising vs Ultra-Luxury Cruising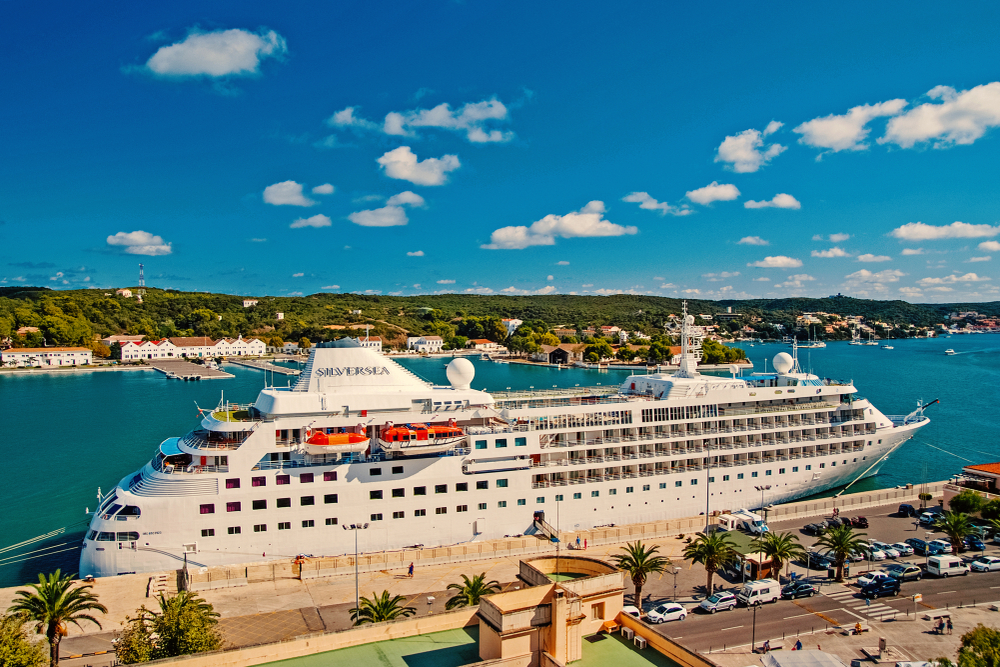 The major difference between a "typical" luxury cruise and an ultra-luxury cruise is the degree of opulence and extravagance. To put it simply, ultra-luxury lines push everything related to the cruise to the next level. For example, ultra-luxury lines tend to be more all-inclusive; their base fare typically includes gratuities, WiFi, and beverages (sodas, specialty coffees, bottled water and alcoholic beverages). The regular luxury lines eliminate some of these items, and are therefore able to offer lower prices for similar itineraries. Secondly, services levels are even higher on the ultra-luxury lines. They have a higher ratio of crew members per guests and train those crew members to greater service standards. Third, throughout the ship the furnishings are taken to the next degree of luxury – more elegant and crafted with more expensive materials. Fourth, the cuisine is the most outstanding you can find on the seas with premium and exotic proteins, the most complex flavors, and exquisite presentations. Excellence is truly the goal, and is regularly achieved on an ultra-luxury line. In the end, it becomes a case of personal preference and value when choosing between a luxury and ultra-luxury cruise.
Final warning!
Be careful: once you try luxury cruising, it is hard to ever go back!