When you combine the joy of a family gathering with the thrill of exploring a new place far from home, it creates the opportunity to bring your loved ones even closer together. Taking the time to break away from your usual routine to soak in new experiences refreshes our perspective on life. Bringing together the people closest to you on this journey strengthens those loving bonds and builds new memories for decades to come.
Some of my fondest memories traveling have been spent with my children and grandchildren. One trip in particular, a tour of the Greek islands with my children, we totally immersed ourselves in the local culture and didn't just spend all of our time at the beach. This trip turned out to be one of our favorites of all time!
But what about the logistics of planning multigenerational travel for a larger group? How can you coordinate plans with so many different people and different destinations without forgetting any important details? And is it asking for trouble to bring so many different generations and personalities together? Traveling with your extended family is becoming a travel niche all its own, and you'll find plenty of resources on the Internet and your own local travel advisor.
What is "multigenerational travel"?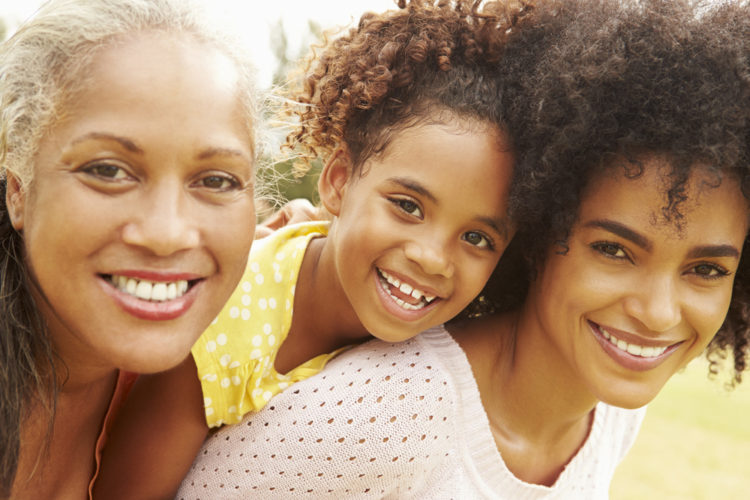 If you've ever traveled to a family reunion, then you've experienced part of what it's like to come together on a multigenerational trip. Many families are now choosing to take those reunions on the road, either within their own country or exploring a brand new one. Taking your family, from small children all the way up to grandma and grandpa, on a new adventure with new experiences is taking that traditional reunion up a notch! It's a fantastic opportunity for the entire family to find new thrills, new activities, and new reasons to love one another while on the road.
Multigenerational travel can also be a more stress-free way to take a journey, contrary to popular belief. Larger groups create more freedom for travelers, from grandparents taking charge of the kids to allow parents to have a night to themselves, to the teenage cousins banding together to explore the city on their own.
How to maximize the fun with your loved ones
With the changing times, people are looking for more from their vacation than spending a week or two at the grandparents' house with the occasional date night for the parents. Now travelers are taking the older generations with them and loving every minute! Here's a few ways you can make your own multigenerational family travel even more amazing:
Keep your costs down where you can
Different families will require different budgets: your sister with her husband and six children are going to require a bigger budget than your single uncle coming on his own. This is where having a larger group can come in handy by splitting these expenses across everyone. Villas are a great option for big get-togethers and often end up costing as little as half the price of hotel rooms. Villas and vacation homes have amenities not found in hotels, like large kitchens, multiple bedrooms and bathrooms, and spacious living areas. By opting to cook in the kitchen rather than eating out every meal, cost savings continue to go up!
Don't forget your most valuable resource: the grandparents
If your parents or grandparents are coming with you, don't be afraid to ask for an evening or two of free babysitting! For grandparents who don't live near their grandchildren, this is an opportunity to spend quality time with the little ones. Use this time to teach your children about family history, memories of your childhood, and traditions passed down through the generations. Grandparents provide more than just convenient child watching, they can strengthen the bonds between all of you as a family.
Older generations offer valuable insight outside of travel guides
Many of our parents and grandparents had the chance to travel before we came along, and they have plenty of free tips ready to share! If you're traveling to a destination they've visited before, use their advice and experiences to shape your itinerary and travel plans. If it's been a while since they visited, show them what has changed and find out what they would like to visit that they haven't seen before. Family bonding can start before you even leave home!
Don't forget why you're going on the trip in the first place
While planning for a trip of this scale can be daunting, always keep in mind why you're going in the first place: to foster the love your family shares. If any part of the planning process or the trip itself isn't bringing you the joy you were hoping for, reach out to another family member. Your spouse, parent, sibling, or anyone else can be a great sounding board when things feel tough. Don't be afraid to share some of the responsibility as well; it's not just your trip, it's their trip, too.
Important tips for traveling with your extended family
No journey or tour is ever perfect, and as they say, "too many cooks in the kitchen will spoil the soup." If you want to keep your stress levels down and the fun factors up, keep these tips in mind:
Keep a check on your expectations
Go ahead and repeat after me: "This trip will not be perfect." Once you let go of the idea that there will be no conflict or snafus during your travel, it will be worlds easier to hope for the best while preparing for the worst. If grandparents aren't interested in babysitting, you might have some aunts or uncles who would be happy to take the kids for an evening, or even a cousin or older niece or nephew looking to make some spending money while on vacation. Always be sure to respect the needs and wants of others while also being clear about your own.
Plan your activities ahead of time
Because you're traveling with such a large group, take the time to explore activities in the area you're visiting. Decide what you'll want to do as a family and what may be better to do in separate groups. Taking a few minutes to look over your options will help keep the trip fun for everyone.
Keep in mind that guided tours are one of the best options for larger groups. If your group is large enough, you may get a tour guide all to yourself that will answer all of your questions and show you the best that your destination has to offer.
Safety is your #1 priority
If you're visiting an entirely new destination, you need to do your research well ahead of your arrival. Traveling with small children like infants and toddlers or older people present their own challenges with any extra equipment they may need. Be prepared for any potential hazards in the area you're visiting, such as a lack of handicapped-accessible trails or paths for wheelchairs, or if the villa kitchen is not child-proof for crawling children. Take note of the contact information for medical facilities and hospitals near where you are staying. Keep appropriate snacks and medical supplies in your accommodations with you, such as a first aid kit.
Pick a destination that's appropriate for all ages
The most important part of planning a multigenerational trip is choosing where to go. Pick somewhere that everyone can enjoy that has an equal amount of activities for both adults, older children, and babies. Try to avoid anywhere that requires excessive driving, preferably within walking distance of any local attractions. Listen to everyone's input on what makes them comfortable, and choose where to go as a family.
Every generation has different needs and wants when they travel. Some of these practicalities you'll need to think about include: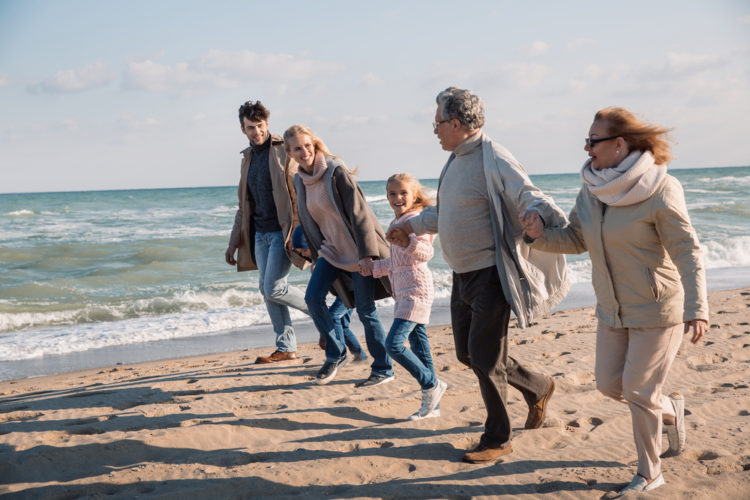 ● Comfortable travel options
● Family-specific considerations for accommodations
● Activities within your budget
● Available aid in case of an emergency
But even with the challenges of bringing together people of all ages and stages of life, traveling with your extended family can be like an interactive trip in time. The experiences you'll share will tighten your family's bond and create memories that will last a lifetime and beyond.
The rewards are always worth the effort when it brings together all the people you love!