Access to exciting travel opportunities is an important aspect of the adventurous. To those individuals with physical or medical disabilities, however, the word "access" takes on a multi-dimensional meaning. Accessible travel is a goal, an adventure, a state of mind. Increasingly, accessible travel is a concern for the tens of thousands of senior adults that are now seeking new experiences in all corners of the globe. As used here, "accessible travel" means travel that takes into consideration both the physical and cost hurdles that often face those with physical or mental impairment.
Using a travel professional experienced in accessible travel is important as specially certified travel professionals will have access to tour operators, hotels and other providers with strong knowledge of the specials circumstances facing a traveler in any given destination. Many travel professionals are actually designated as Certified Accessible Travel Experts by organizations such as the Special Needs Group.
Planning is the key!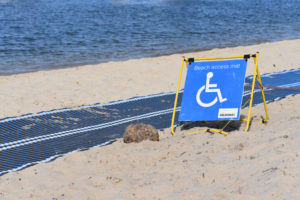 In planning, be sure to give your travel advisor details about special needs you have as early in the planning process as possible. However, let your agent know what you are willing to take on as a challenge. In the final analysis, you as the traveler are best equipped to decide what you are capable of undertake.
Proper preparation for your travels is critical. In particular, you should determine if there are specific policies for equipment like scooters, wheelchairs and other mobility assistance devices. Often, your best option is to use locally available equipment to avoid the additional expense and physical undertakings of traveling from location to location with your own equipment. In particular, if using motorized equipment, find out about the availability at each destination and they type of electrical access available including equipment voltage and electrical plug compatibility.
Be sure to consult with your own physician to identify any possible heath care needs while traveling. Remember, too, many health insurance plans do not cover international travel and you should therefore inquire about supplemental travel insurance both for yourself and for your traveling companions.
Ask your travel professional about the Smart Traveler Enrollment Program (STEP), which allows the traveler to receive security messages while on the road and also to make it easier for the US embassy to locate you during an emergency.
Travelers should be aware that many other countries do not have the same accessibility standards as the United States and Canada and therefore may not have facilities for you at many localities. A travel professional certified in accessible travel will assist you to research the services available in your destination country for travelers with disabilities.
Request your travel professional to inform your airline, transfer companies and hotels of your need for services well in advance. Accommodations suitable for accessible travel often sell out in advance and you might find yourself in quarters less than optimal for your circumstances.
Airlines and airport security
If you are traveling by airline with your own motorized equipment, you will need to make advance arrangements with your airlines to transport any battery-operated equipment and mobility aids. In most countries the security staff will agree to hand-wanding or a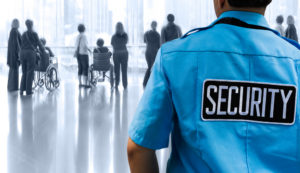 physical search instead of proceeding through a metal detector, but arrive early enough and at the least congested time possible in consideration of any additional time necessary for security. Remember any persons accompanying you through security will also be required to undergo the same security screening as other passengers. Bring with you documentation supporting your medical condition. The security officials will visually inspect your mobility devices and may perform explosive trace samples. Be prepared to provide the manufacturer's instructions for your any mobility aids, as well as any instructions that may assist in the disassembly and reassembly, if needed. If you have any priority boarding privileges with your airline of choice, it is a good idea to use them, though in most instances passengers requiring additional services are given priority boarding.
One final detail – inquire about all of these matters upon your arrival as well as your departure! Inspect your mobility aids to ensure it is in the same condition as when you departed. Remember the need to navigate through customs and immigrations zones and ask about any special accommodation in doing so. If you have arranged for special transfers, usually a good idea when traveling with mobility equipment, remember many transportation vehicles don't have the ability to accommodate scooters and wheelchairs.
Hotels and accommodations
Again, planning is key to a successful journey. As far in advance as possible, verify your accommodations are suitable for your circumstances. Remember to consider access to upper floors, room and bathroom and shower sizes suitable to accommodate your mobility needs and equipment, as well as on-site assistance with any unforeseen eventualities. At the risk of repeating a familiar warning: book early to ensure your choice of hotel rooms is available and that beds and other furniture can be rearranged if necessary to adjust for comfort and accessibility. Don't forget to inquire about bed height to enable your to access the bed without assistance if necessary.
Your destination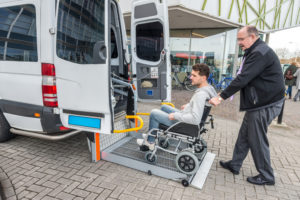 Inquire of your travel professional and the hotel concierge regarding your plans while in the destination. Be sure to focus on the terrain and on the availability of accessible transportation to and from your planned activities. Allow for the additional time in each instance to navigate any hurdles you may face.
The world is a big place, and it is yours to travel. To do so well, plan ahead and with a travel professional certified in accessible travel issues! With a bit of planning and guidance your travels can be everything you hope and more.