Thanks to the internet, our eyes have been opened to a literal world of new travel experiences. Google "vacations" and prepare yourself to spend hours scrolling through vivid photos and gushing articles for every destination, activity, and budget you can conceive of.
Vacationers today want a more personalized experience when they travel; adventurous activities, unique excursions, and to be fully immersed in the local culture. They want their Instagram to be the envy of their social circle. They want luxury and see no reason why they can't have it all. Travel advisors know all of the tips and tricks to take your budget vacation into a luxurious getaway that will sweep you away from the hum-drum of ordinary life. Here are a few of those secrets to elevate your next vacation into a true luxurious respite:
Luxury is not a dirty word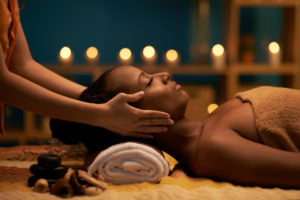 "Luxury" in the travel industry isn't all about the price tag of a vacation, but the benefits you receive. No matter how much you spend, you should always feel pampered on an emotional level. Maybe you prefer relaxed luxury, such as a tranquil retreat in a lakeside cabin with plenty of fish and a strong pole. Or maybe you prefer the life of a high-roller, flying first class to Paris, sprawling in lavish hotels, and enjoying the wining and dining usually only afforded to celebrities. Luxury is subjective to personal taste; one person's idea of luxury isn't the same as another, so don't let the word set off alarm bells.
What is your definition of luxury?
Make a list of what you want to see and do on your vacation, and be honest with yourself. Be sure to include things that you don't want to do as well. For example, as a busy mom on-the-go of three, my active kids love vacations at a beach house, but they never feel like a real vacation to me. I'm still running errands, cooking meals, making beds, and doing laundry. My idea of luxury is going anywhere someone else will wait on me, like a resort that is all-inclusive. The more must-haves on your list, the more truly luxurious your trip will feel!
Opt for a personalized itinerary
To get more luxury options on your trip, look beyond the cookie-cutter vacation packages. On the surface they look good, but in reality you'll sacrifice a lot of the convenience you think you'll be getting, along with comfort and enjoyment. Instead, work with a travel professional to have an itinerary that's customized to what you want. Travel advisors are paid by the tour companies, so it's no extra cost to you to get an incredibly detailed tour tailored to you! They'll work with you to get everything on your wish list within your budget, and often can get you some extra freebies as well.
Set your own pace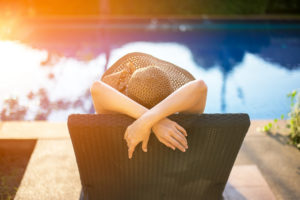 Travel is all about breaking away from the daily grind and enjoying life at a different pace. To some, that means trading in the slow doldrums of daily life for action and adventure, while others prefer to get away from all modern conveniences and immerse themselves in nature. Choose your destination, cruise, or tour based on your personality; if you're looking to change your pace, you can add or subtract activities to make it perfect. Your travel advisor can build them into your trip before you leave, or you can be flexible and go with the flow.
Keep realistic expectations
There's nothing worse than setting yourself up for disappointment on a vacation. Don't look at bargain vacation packages and talk yourself into loving it if it comes with big sacrifices. On the other hand, don't book a huge budget-busting vacation that will empty your bank account and leave you struggling financially for months. Be honest with yourself about what is most important to you and how much you're willing to pay for it. The vacations you will love the most will be the ones that have the most overall value, meaning it included more of what you wanted for a reasonable price. Be wise with your expectations, and you'll be much happier in the long run.
Make capturing memories your priority
Souvenirs are great, but photos and videos are a much better way of documenting your adventure and capturing what made it so meaningful.
But what does that have to do with luxury?
Were you able to get a complete family photo? For parents who are usually behind the camera and almost never in front of it, there's nothing more treasured than a photo of the entire family together. Photo packages are a huge value add-on to your cruise or vacation, like Disney's Memory Maker. For once-in-a-lifetime journeys, these photos can become part of your legacy you can tell to your kids and grandkids, and they'll pass on those photos to future generations.
Choose quality no matter your budget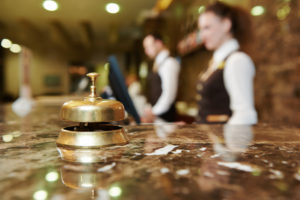 As I stated above, luxury is all about value, not about the budget. Read reviews from other travelers and travel professionals, and trust their advice. They'll be one of your biggest assets to curb any overspending. Look for properties that have a consistently high reputation and are backed by organizations like AAA, Forbes, and travel consortia like Ensemble or Virtuoso. Use a travel advisor who has their own credentials they can share with you like ASTA, IATA, CLIA and The Travel Institute. The best travel advisors only work with the best quality suppliers. They monitor your reservations and show you ways you can save without sacrificing the luxurious feel of your vacation
Look for luxury
Always have an eye out for opportunities to enjoy higher levels of service, convenience, and experiences. Sometimes these extra amenities come at little to no additional cost to you. For example, many Walt Disney World guests assume they'll save money by staying in a hotel off-property. While it can be true sometimes, Disney also has their own line of Value resorts in the same price range as most off-site choices. They also come with the bonus benefits of Extra Magic Hours in the parks, complimentary airport transportation and transportation around the property, and the convenience of being closer to all of the magic.
Be a smarter traveler
Whether or not you decide to work with a travel advisor, never fail to ask questions, do your own research, and be an involved member of the process. The more you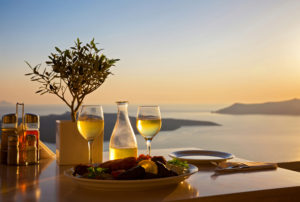 participate in the planning, the more confident you'll be that you're getting everything on your wish list. If you do decide to work with a travel advisor, don't be surprised if they decide to interview you and ask lots of questions before giving you their proposal. It's how they make sure that they are giving you the best vacation possible, filled with as much of what you asked for on the itinerary as they can deliver. A travel advisor worth their weight in gold will seek out extra amenities and special touches that they can add to your package while staying within your budget.
Let your dream lead the budget!
Have fun making vacation vision boards and setting your vacation goals! Create dreams for vacations both in the near and far future, and make plans on how to achieve them. Always have something to look forward to!
Sign up for travel supplier emails, and subscribe to publications that feature the destinations you want to visit someday. This way you'll always be one of the first to know about new deals and itineraries as they become available.
Build a relationship with a travel advisor in advance and tell them what you're interested in. They study travel sites and the news every day for the best deals and updates to pass along to you. Give them your trust and you'll be rewarded when they reach out with a vacation that feels like it was made for you!