Auckland Week Away
starting at $1,399.00 per person
Auckland, New Zealand
Arts and Culture, Historical Travel, History Tours, Nature-Wildlife, Sightseeing, Soft Adventure, Walking, Yachts

Explore Auckland! Spanning a vast area from Pakiri in the north to Bombay in the South – Auckland has everything from deserted islands to lush native bush, sheltered inshore waters to the wild Tasman Sea, and sophisticated city streets to backroad rural charm. Blow out the cobwebs with a spin around Waitemata Harbour on a jet boat or experience the thrill of sailing an America's Cup yacht. Bungy off Auckland Harbour Bridge or try a controlled base jump off Sky Tower! Indulge your cultural side and visit New Zealand's largest art collection at the newly redeveloped Auckland Art Gallery. Learn about the sacred tribal history, traditions and ancient stories of the local Ngati Whatua tribibe on the Tamaki Hikoi (Auckland Walk).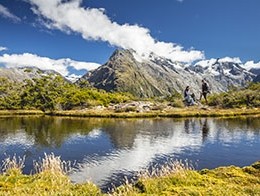 Itinerary
Day 1-2
Depart USA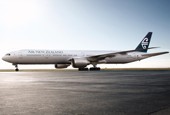 This evening make your way to either Los Angeles or San Francisco International Airport for overnight flight to Auckland.
Day 2
International Date Line

During your flight, you will cross the International Date Line.
Day 3
Arrive Auckland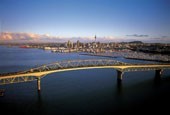 Welcome to Auckland, New Zealand. After clearing Customs & Immigration, make your way your accommodation for a five night stay. The remainder of your day is free to explore Auckland at your leisure.
Day 4-7
Auckland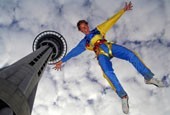 You Have four full days to discover the sights in and around Auckland. Cruise Auckland Harbour or enjoy a guided vacation through the history of Maori in the region. Take the helm on an America's Cup yacht or relax with a glass on locally produced wine on Waiheke.
Day 8
Depart New Zealand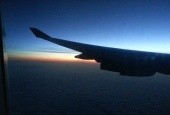 Transfer to Auckland International Airport for your return flight back to the US.
Includes
Round trip airfare on Air New Zealand from Los Angeles to Auckland
Five nights Auckland City Hotel or similar
US/foreign taxes & fees including Sept 11 Security Fee