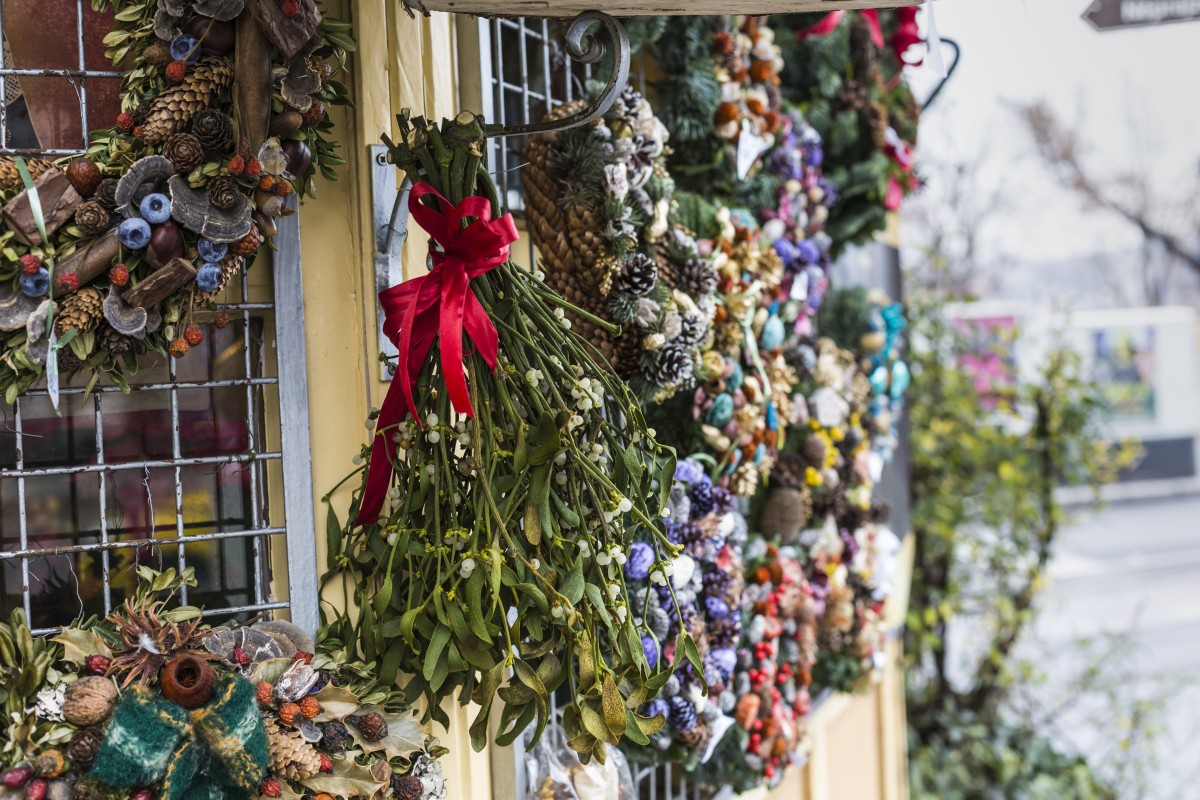 Danube Christmas Markets
11 Days starting at $2,795.00 per person
Austria, Budapest, Germany, Hungary, Munich, Salzburg, Vienna
Archeology, Arts and Culture, Bicycling, European River Cruising, Historical Travel, Holiday Travel, Jewish Heritage Travel, River Cruises, Sightseeing, Wine Tours

Roasted chestnuts, gluhwein and Christmas markets, what could be better? Soak up the Christmas atmosphere on an 8 day cruise from Nuremberg to Budapest.
Book by December 1, 2017, and receive up to $800 off per couple!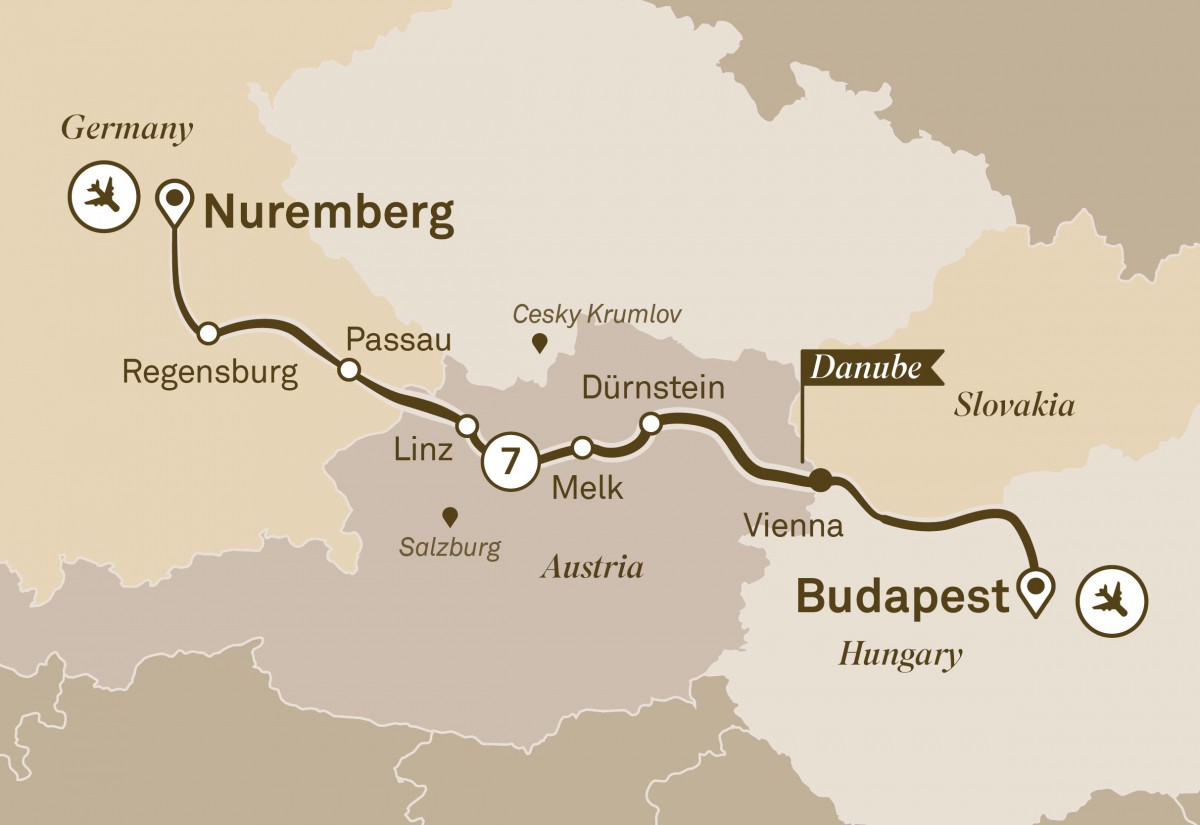 Itinerary
Day 1
All Aboard
Your cruise begins here, and you'll get to toast the occasion at this evening's welcome reception. Please book flights to arrive prior to 2pm in Munich and 3pm in Nuremberg.
Day 2
Nuremburg
Choose to visit moving WWII sites or try something a little lighter – a gingerbread baking class.
Day 3
Regensburg
Experience the true wonder of Christmas at the romantic and picturesque markets at Thurn and Taxis Palace. This magical village will make you feel like you have entered a fairytale with the gently lit lanterns and candles providing a charming atmosphere. Alternatively, enjoy a walking tour of Regensburg.
Day 4
Passau > Linz
Take an excursion to the medieval Czech town of Cesky Krumlov and discover its World Heritage-listed old city, or journey to Salzburg and explore the birthplace of Mozart, and the city backdrop for the film 'The Sound of Music'.
Day 5
Melk > Dürnstein
Be guided through Melk's magnificent 18th century Benedictine Abbey. Or, if you're feeling more active, embark on a guided bike ride along the river from Melk to one of the most enchanting villages in the region, Dürnstein – at your own pace, of course. Or visit a local winery for a guided tour and tasting of its fine wines. Later, spend the afternoon soaking up the wonderful Christmas atmosphere.
Day 6
Vienna
Today you have options galore.
Take a guided tour of Schönbrunn Palace, and witness the sheer opulence of the Habsburg Empire. Alternatively, visit the Belvedere Museum, one of Europe's most stunning Baroque landmarks. You'll have the opportunity to explore the greatest collection of Austrian art, complemented by the work of international artists such as Claude Monet, Vincent van Gogh, and Max Beckmann. The museum houses the world's largest collection of Gustav Klimt's paintings, including the famous golden Art Nouveau icons the Kiss and Judith.
Breathe in the opulence and luxury of Palais Liechtenstein while enjoying a glass of fine Austrian Sekt. Then be enthralled by an enchanting private Viennese evening concert featuring the timeless music of Strauss and Mozart. Even in elegant Vienna, Palais Liechtenstein is one of the grandest of all venues.
Later explore the magical Viennese Christmas markets at your leisure. An age-old tradition, the forerunners of the present-day events date back to the Middle Ages when in 1298 Albrecht I granted Vienna's citizens the privilege of holding a December Market or "Krippenmarkt". Nowadays, over 20 official Advent Markets sell a vast array of seasonal gifts and mouth-watering treats.
Day 7
Budapest
We find ourselves in Budapest, one of Europe's oldest and prettiest cities. Make the most of a guided tour of this city including a piano concert, or discover the Jewish heritage on a guided tour with an expert local guide. Alternatively, you can choose to journey to nearby riverside town in Pest County, Szentendre. Szentendre is known for its museums, galleries, and artists, and you'll have the opportunity to discover this charming town on a guided city tour.
Day 8
Budapest
Depart after a wonderful farewell breakfast. Budapest is the end of your cruise, but it will be the start of a lifetime of wonderful memories.