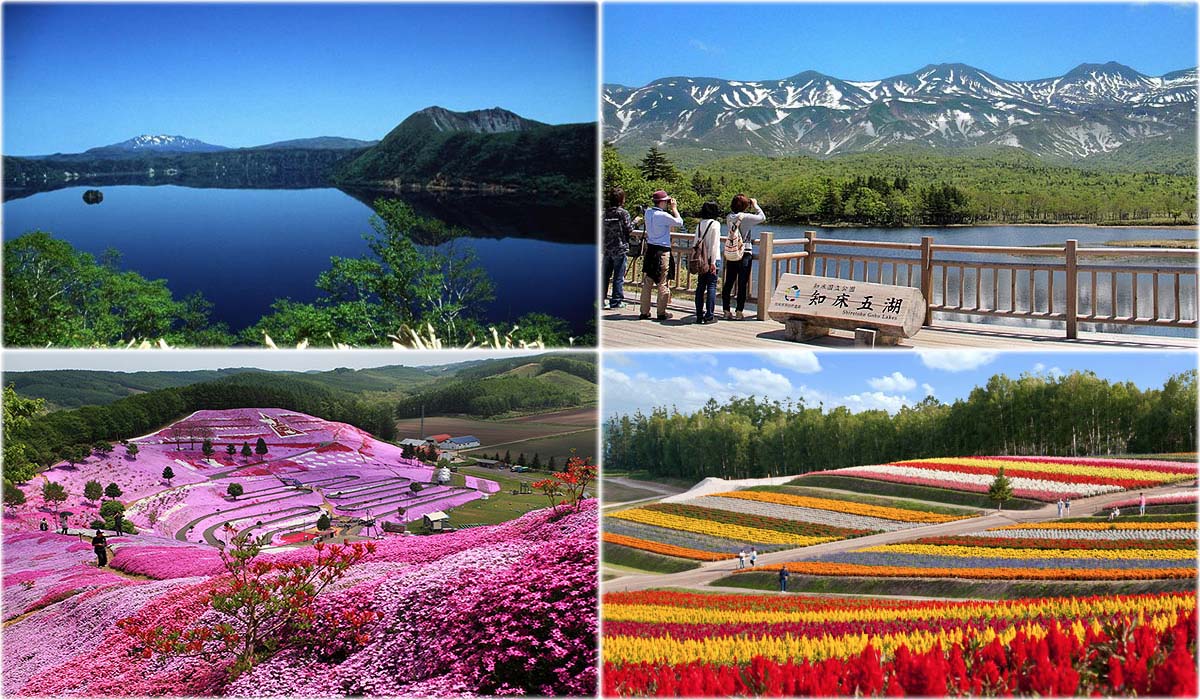 Hokkaido Island Spring Tour
9 Days starting at $3,199.00 per person
Japan, Sapporo
Archeology, Arts and Culture, Culinary, Garden Tours, Hot Springs, Nature-Wildlife, Shopping, Sightseeing, Walking

Biei: Admire the beauty and vibrant colors of the rolling fields.
Sounkyo: Ride the Mt. Kurodake Ropeway for a splendid view of Daisetsuzan Mountain Range.
Abashiri: Enjoy a once in a lifetime visit to Higashimokoto Park to see Moss Cherry Blossoms.
Shiretoko Peninsula: Take a boat excursion and admire this UNESCO World Heritage Site. Stroll through Shiretoko Five Lakes.
Lake Mashu: See the "clearest lake in the world."
Lake Akan: Visit the home of Marimo, a rare green algae species.
Tokachi: Participate in Ban'ei Horse Racing and soak in Moor hot springs, both unique to Tokachi.

Itinerary
Day 1
Depart North America for Tokyo, Japan
Depart from your home airport, have a great flight!
Day 2
Arrive in New Chitose Airport (CTS) – 1hr (32mi) Sapporo (dinner)
"Yokoso" or "Welcome" to Japan! A representative will meet you at the arrivals area and escort you to the hotel. Take today to rest up or explore the city of Sapporo on your own before official plans begin.
Airport pickup is available for flights arriving New Chitose Airport (CTS) from 12:00 PM – 9:00 PM
If your flight arrival is after 7:00pm, we will refund 3,000 JPY per person to cover the cost of dinner. Please arrange to have dinner on your own.
Day 3
Sapporo – 3hrs (102mi) Biei – 35mins (16mi) Asahikawa (3 meals)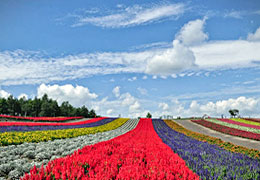 Patchwork Road and Panorama Road: Admire the picturesque landscapes as we drive through this area. (Contrary to the name, Patchwork Road and Panorama Road both refer to an area in Biei and not just a road.)
Hokusei no Oka: Climb to the top of the pyramid-shaped observation deck and enjoy expansive views of the colorful rolling hills and Taisetsu mountain range in the distance.
Shikisai no Oka: Discover 7-hectares of colorful flowers blooming over the rolling fields. Enjoy different types of flowers such as sunflowers, lavenders, cosmos, lupines and other seasonal flowers from spring until fall every year.
Day 4
Shirogane Onsen – 2hrs (62mi) Sounkyo Onsen (3 meals)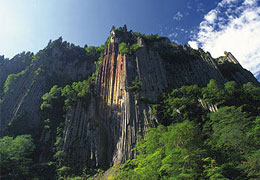 Mt. Kurodake: Ride the Kurodake Ropeway up for an incredible view of the Daisetsuzan Mountain Range.
Ryusei No Taki Falls (Shooting Star Falls) and Ginga No Taki Falls (Milky Way Falls): Admire two of the best waterfalls in the gorge.
Obako: Visit Obako rock formation, one of the most beautiful areas in the gorge.
Day 5
Sounkyo Onsen – 3hrs (101mi) Abashiri – 1½ hrs (47mi) Shiretoko Onsen (3 meals)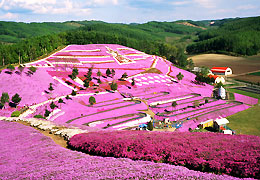 Enjoy a once in a lifetime visit to Higashimokoto Park and see the Shibazakura Hill covered in shades of pink and purple during Moss Cherry Blossom season.
Visit the Shiretoko World Heritage Conservation Center and watch a film highlighting the beauty of Shiretoko's four seasons.
Day 6
Shiretoko (3 meals)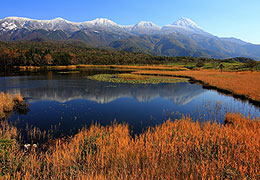 Shiretoko Utoro Port: See the stunning cliffs and rock formations on a boat tour of the Peninsula.
Shiretoko Five Lakes: Depending on your personal preference and physical health, we have designed two walking routes for you to explore and enjoy Five Lakes.
Day 7
Shiretoko Onsen – 2hrs (79mi) Teshikaga – 1hr (28mi) Lake Akan Onsen (3 meals)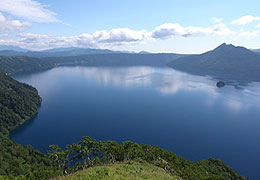 Lake Mashu: Visit the observation deck at Lake Mashu and see one of the clearest lakes in the world.
Lake Akan: Cruise along the lake and learn about rare green Marimo algae.
Day 8
Lake Akan Onsen – 2hrs (74mi) Obihiro – 20mins (7mi) Tokachigawa Onsen (3 meals)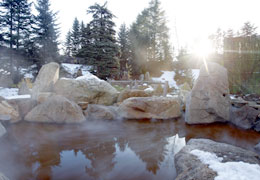 Washo Ichiba Market: Taste delicious Kushiro's delicacies. Hand pick and savor your own bowl of seafood delights.
Tokachimura: Experience a horse race unlike any other. Tokachi is the only place in the world to see Ban'ei Horse Racing. Witness powerful horses race to the finish line carrying 1 ton of weighted sleds up sand ramps (only on weekends and Mondays).
Tokachigawa Onsen: The only place to try Moor hot springs, also known as "hot springs for beauty." Moor hot springs contain rich organic plant-derived matters, which is said to have excellent skin moisturizing and smoothing effects.
Day 9
Tokachigawa Onsen – 3hrs (104mi) New Chitose Airport (CTS) – Your Next Destination (breakfast)
"Sayonara!" or "Goodbye!" Our journey has come to an end, we hope to you see again soon!
In the morning, we leave our hotel together and disband in Sapporo Chitose (CTS) airport. Please arrange flights departing CTS after 1:00PM for domestic connections, 2:00PM for international flights.
Enjoy some shopping time at the New Chitose Airport. There are many local snacks and souvenirs worth buying before heading home.
Includes
Luxury Accommodations
Culinary Experiences
Local, friendly, and knowledgeable, our exceptional tour guide is your friend in Japan.
A comprehensive travel insurance plan for you to travel with a peace of mind.
High quality headset to enjoy the tour guide presentation clearly.
Porterage service is provided (a few hotels may not be able to accommodate this request due to lack of manpower).
Unlimited bottled water on tour.