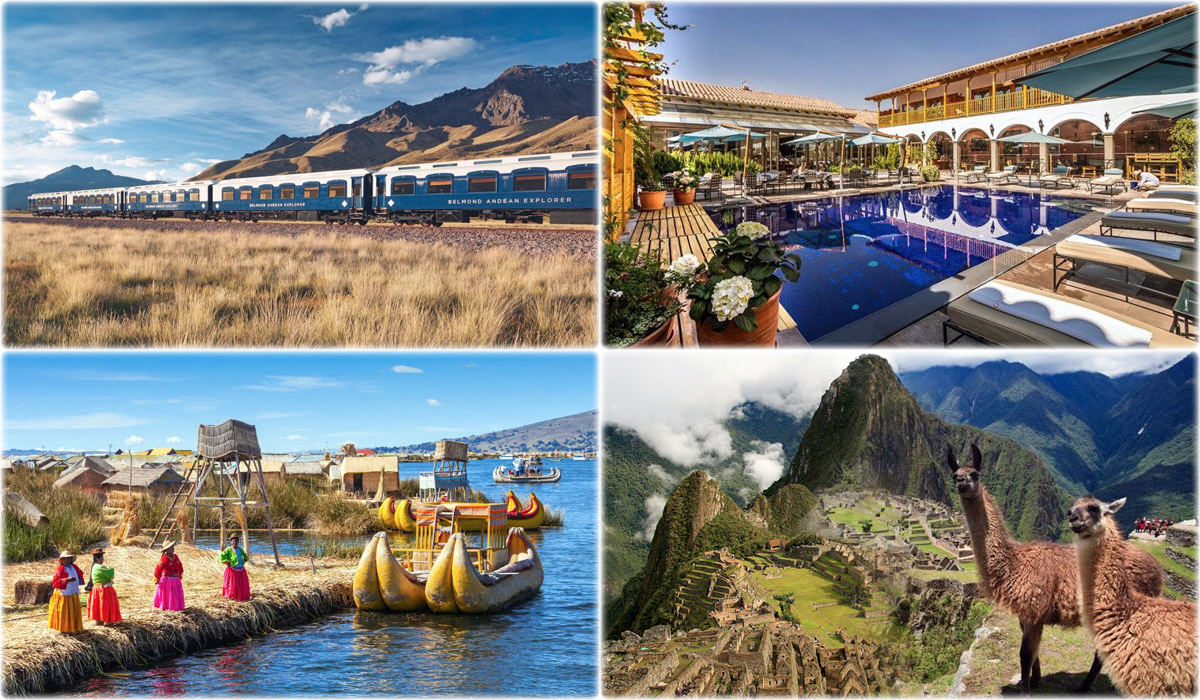 Mystic Peru Tour
9 Days starting at $4,499.00 per person
Cuzco, Lima, Peru
Archeology, Architectural, Arts and Culture, Hiking, Hiking and Trekking Vacations, Historical Travel, History Tours, Lodging, Nature-Wildlife, Photography, Rail Travel, Sightseeing

Traverse the Andes on the luxury Belmond Andean Explorer train.
Enjoy overnight lodgings right at the entrance of Machu Picchu and explore the ruins at different times of day.
Discover the Uros Floating islands at Lake Titicaca, and savor the scenery at Taquile Island during a private lunch on the beach.

Itinerary
Day 1
Depart North America – Lima, Peru (LIM)
Welcome to Peru! A representative will meet you in the arrival hall and bring you to our hotel.
Airport transfer is available for flights arriving between 10:00pm-2:00am.
Day 2
Lima (3 meals)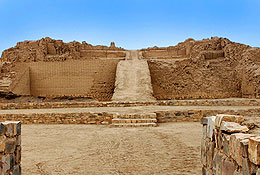 Pachacamac Archaeological Complex: Travel 25 miles south of Lima to one of the most important pilgrimage and religious sites in Ancient Peru.
Larco Museum: Visit one of the finest museums for pre-Columbian artifacts and see the impressive pottery collection displayed in the storage room.
Day 3
Lima – (1.5hrs) Cusco – (1hr) Maras – (30mins) Urubamba (3 meals)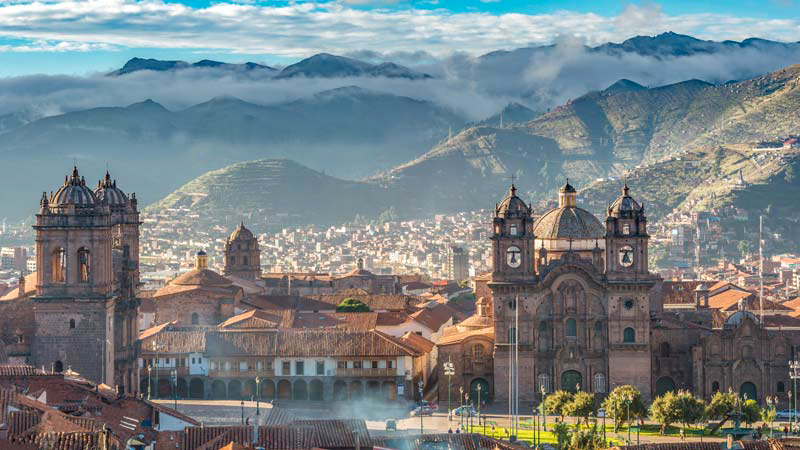 This morning, fly to Cusco (altitude: 11,152ft), the capital of the Inca Empire.
In order to slowly accumulate to the altitude, we first descend and visit the Sacred Valley (altitude: 9,420ft).
Maras Salt Pans: See the impressive view of the Inca salt pans cascading down the mountainside and learn about how the Incas and villagers today utilize the pans to produce salt.
Day 4
Urubamba – (3 hrs) Machu Picchu (3 meals)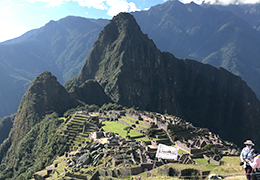 Journey from Urubamba to Machu Picchu on the brand new Peru Rail Sacred Valley Train.
Machu Picchu (altitude 7,972): Avoid the crowds and visit this wonder of the world in the afternoon after most tourists have left.
Our hotel tonight is located right across from the entrance of Machu Picchu. The prime location allows us to spend more time experiencing the site and less time on transportation.
Day 5
Machu Pichhu – (1.5hrs) Ollantaytambo – (1hr) Chinchero – (50mins) Cusco (3 meals)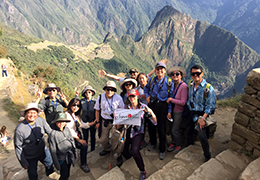 Return to Machu Picchu this morning and appreciate the beauty at daybreak. Based on your interest and physical strength, choose to explore the grounds in one of three ways (all activities may be subject to weather conditions):
Guard House + Sun Gate (Hiking time: 2.5 hrs; Difficulty:★★★★☆) : See daybreak at the Guard House then follow the original Inca trail path and trek to Sun Gate (Inti Punku), once the main entrance into Machu Picchu and the finishing point for hikers on the famous Inca Trail.
Huayna Picchu (Hiking time:3 hrs; Difficulty:★★★★★): Strenuous trek to the summit but the panoramic bird's eye view of Machu Picchu will make the journey well worth it.
Wake up anytime and visit Machu Picchu at your own leisure. Revisit places you have already seen or just sit and admire this engineering and architectural masterpiece.
Take the Vistadome train with panoramic windows located beside and above your seats back to Ollantaytambo in the Sacred Valley.
Chinercho Andean Weaving: Stop by a women cooperative aimed preserve the traditional Andean weaving techniques.
Day 6
Cusco (B, L)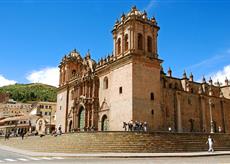 Cusco City Tour: A city with a blend of Inca and Spanish cultures, spend the day visiting some of the must-see sites including Sacsayhuaman Fortress, Cusco Cathedral and Qorikancha.
Awana Kancha Farm: Although a bit touristy, it gives us a chance to see the 4 South American camelids in one place. While llamas and alpacas are abundant, it is rare to see Vicuna and Guanaco elsewhere.
Freetime to explore the charming city on your own. Dinner is not included tonight but we have prepared a map with some suggestions.
Day 7
Cusco – (3hrs) Raqch'i – (2hrs) La Raya – (5hrs) Lake Titicaca (Puno) (3 meals)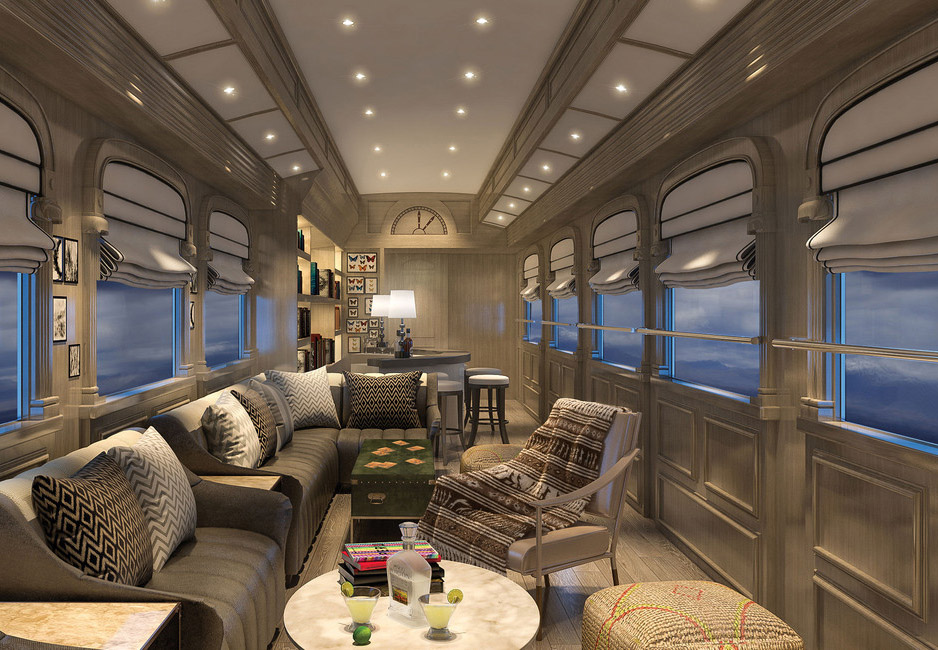 San Pedro Market: Stroll through a local market in Cusco where you can find the freshest fruits, local souvenirs, and award-winning coffee and chocolate beans.
Traversing through the breathtaking scenery of the Peruvian Andes on the brand new Belmond Andean Explorer Train. During the day, we will stop in Raqch'i for a short tour, enjoy music and afternoon teatime on board, and see sunset at La Raya. At night, rest comfortably on this luxury sleeper train, first of its kind in South America.
Day 8
Lake Titicaca – (1.5hrs) Juliaca – (1.5hrs) Lima (3 meals)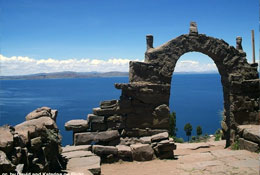 Lake Titicaca (altitude: 12,555ft): World's highest navigable body of water and the birthplace of the Incas.
Floating Islands of Uros: Get a glimpse of the life of Uros people living on these floating islands made entirely out of totora reeds.
Taquile Island: Ride a speed boat to this isolated island on Lake Titicaca known for its Textile Art, recognized by UNESCO as "Masterpieces of the Oral and Intangible Heritage of Humanity."
Day 9
Lima – Your Next Destination (3 meals)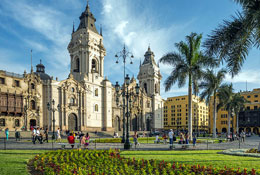 Historic Centre of Lima Tour: Visit some of the most prominent sites in the UNESCO World Heritage Centre including the Convent of San Francisco, Plaza Mayor, Plaza San Martin etc.
MATE Museum: Founded by world renowned photographer Mario Testino, see some of the best international contemporary art and photography.
After our farewell dinner, airport sendoff is available for flights between 11:30pm-3:00am.
Includes
Hotel Accommodations and Profiles
Meals
Admissions / Entrance Fee
Itinerary Changes
Airfare