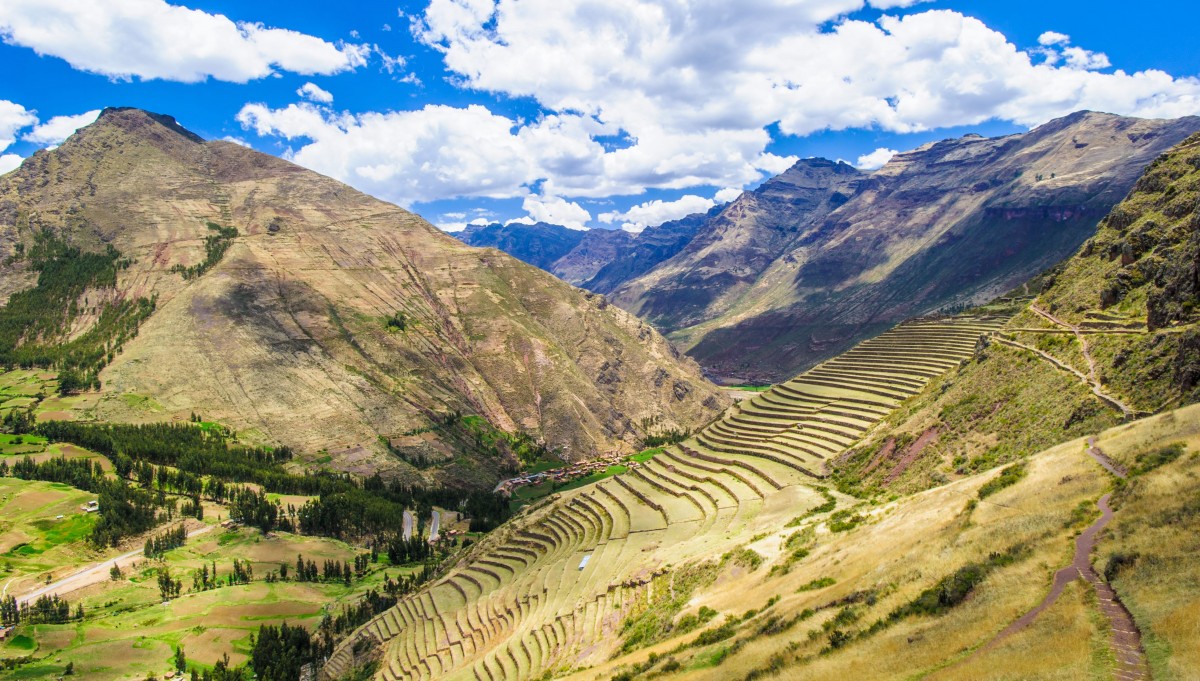 Peru Getaway with Belmond
6 Days / 5 Nights starting at $4,125.00 per person
Cuzco, Lima, Peru
Archeology, Architectural, Arts and Culture, Historical Travel, History Tours, Rail Travel, Sightseeing

With Peru's countless archaeological sites, cathedrals, temples and museums, combined with the luxury accommodations that Belmond is known for, this is a can't miss opportunity for couples, families or individuals who have yet to experience Peru and all it has to offer, and want to do it in style!
Itinerary
Day 1
Arrival in Lima, The City of Kings
Arrival in Lima, the "City of Kings" famous for its Spanish Colonial architecture, extraordinary museums and cuisine. Lima is internationally recognized as the "Gastronomic Capital of the Americas", and its cuisine is considered among the most diverse and exquisite in the world on par with French cuisine. Upon arrival a host will meet and assist you in transferring to the hotel and check-in. Meals: N/A
Day 2
City Tour and Larco Museum
Tour of Modern and Colonial Lima including the world famous Larco Museum – This half-day tour visits both the colonial and modern sections of Lima. Colonial sites include the lovely Plaza Mayor, the Government Palace, San Francisco Church and the exquisite Torre Tagle Palace modern day seat of the Ministry of Foreign Affairs. In modern Lima, drive along the exclusive residential areas of Miraflores and San Isidro.
Continue to the Larco Museum, founded in 1926, it displays remarkable chronological galleries providing an excellent overview on 3000 years of development of Peruvian pre-Columbian history. Located in a unique vice-royal mansion of the 18th century built over a 7th century pre-Columbian pyramid is surrounded by beautiful gardens. The Larco Museum also features the finest gold and silver collection from Ancient Peru and the famous erotic archaeological collection, one of the most visited Peruvian tourist attractions. Meals: breakfast
Day 3
Lima / Cuzco
Early morning transfer from the hotel to the airport for a short but spectacular flight over the snow-capped Andes to the oldest inhabited city in the hemisphere, Cusco, at an elevation of 11,440 feet. Afternoon tour of Cusco and nearby Ruins – Visitors are caught up in the excitement of the ancient capital of the Inca Empire. Cusco is a delightful combination of Inca and Colonial architecture. The tour includes a visit to the Cathedral and Santo Domingo Church, passing the main streets and Plaza de Armas. Tour continues to the nearby archaeological sites of Kenko, Puca-Pucara, Tambomachay and to the Sacsayhuaman fortress. Meals: breakfast
Day 4
Sacred Valley
Excursion to Chincheros, Pisac and Ollantaytambo in Urubamba, The Sacred Valley of the Incas – Departure to the unspoiled Andean village of Chincheros for a spectacular weaving demonstration by Nilda Callañaupa. Nilda learned to weave as a child while tending the flocks in the fields of her village. When she was a teenager, Nilda worked with researchers on preserving the traditional themes and techniques of weaving in the Andean community. As an adult, Nilda traveled extensively to the U.S. to organize weaving exhibits and workshops in several universities and the Textile Museum of Washington D.C. Nilda offers an indigenous, multi-faceted perspective on the arts, as well as excellent facilitation and communication skills. She is truly a one of a kind artist. She will be happy to lead a relaxed, fascinating workshop on traditional back strap weaving techniques and a discussion on the role of weaving in a contemporary Andean culture. Continue to the Spanish Colonial village of Pisac where an Indian Market takes place daily. After lunch the tour continues through the sacred valley of the Incas to visit the town of Ollantaytambo and the imposing Inca Fortress. Return to Cusco. Lunch is at a beautiful country estate on the shores of the Urubamba River. Meals: breakfast and lunch
Day 5
Machu Picchu aboard the Belmond Luxury Train "Hiram Bingham"
Full Day Excursion to Machu Picchu – Morning train ride aboard the most luxurious railway service in South America to enjoy the unbelievable sights of the "Lost City of the Incas," Machu Picchu. Perched 8,200 feet above the valley, it was hidden by mountains and semi-tropical jungles for 400 years until discovered by Hiram Bingham of Yale University in 1911. Archaeologists believe that the Inca "Virgins of the Sun" took refuge from the Spanish Conquistadors here. Guided tour of the Sanctuary and plenty of free time to study the mysterious site. Brunch and four-course dinner and cocktails are aboard the Hiram Bingham. Afternoon "Tea Time Goodies" at the Belmond Sanctuary Lodge, located just a few steps from the Inca citadel is also included. Meals: breakfast, brunch, dinner
Day 6
Cuzco / Lima / Home
Transfer from hotel to the airport for your departure to Lima and your connecting international flight. Arrive home full of great memories of the rich tradition of Colonial Lima and the mystical Land of the Incas. Meals: breakfast
End of services
Includes
Two nights accommodation in Lima at Belmond Miraflores Park, Executive Suite – Ocean View
Three nights accommodation in Cuzco at Belmond Hotel Monasterio, Deluxe room – Oxygen enriched
Private Colonial & Modern Lima City Tour with Larco Museum
Private Chincheros. Pisac Indiam Market, Ollantaytambo Fortress Tour & weaving demonstration w/lunch
Machu Picchu Citadel Tour w/Hirma Bingham Luxury Train w/lunch
Private Cuzco City Tour & Surrounding ruins
Private Airport transfers in Lima & Cuzco
All park entrance fees, transportation & tour guide services
Hotel taxes & service fees
Breakfast daily (5), lunch (1), brunch (1), dinner (1)
24 local assistance