My plan, upon finding myself in London with a day off, was to indulge my inner Downton Abbey fan with a trip to Highclere Castle. The Jacobethan "country home" that housed the fictitious Grantham clan was, however, closed until spring so I decided to trudge from my friend's flat in Barnes along the Thames footpath to the Royal Botanic Gardens at Kew instead.
As devoted anglophile, I hoped to find the sort of quintessential Englishness that one expects to encounter at Harrod's or Buckingham Palace. As a relatively recent devotee to amateur gardening of the rather hopeless variety I hoped to find inspiration. I was not disappointed on either account.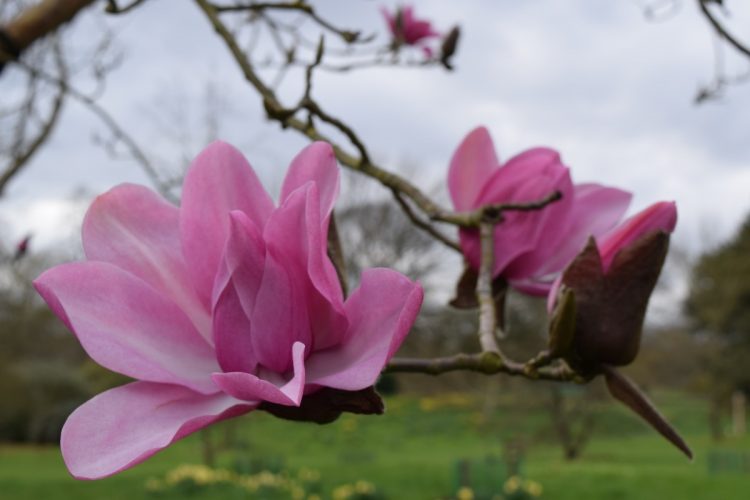 Royal residencies in nearby Richmond date back to 1299 but it wasn't until 1772 that the royal estates of Richmond and Kew were combined, laying the groundwork for what would become Kew Gardens. Lord Capel John of Tewkesbury created an exotic garden that was later enlarged by Augusta, Dowager Princess of Wales and George III (perhaps best known to Americans as the condescending comic relief in Broadway's Hamilton), created a nursery for royal offspring at the red brick "Dutch House" overlooking the Thames, now known as Kew Palace.
The grounds became a national botanic garden in 1840 and joined UNESCO's list of World Heritage Sites in 2003. Suffragettes Olive Wharry and Lilian Lenton burned down its Tea House in 1913 while Diana, Princess of Wales opened a greenhouse conservatory containing ten different climatic zones in 1987.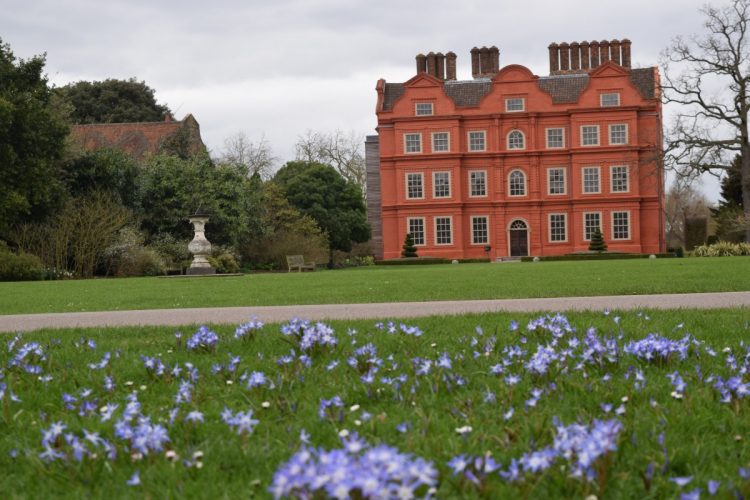 More importantly perhaps, Kew remains a leader in research on plant science and conservation policy, partnering with over 400 institutions worldwide.
Of course, you don't need to know any of this to enjoy an afternoon's stroll, and I didn't.
Arriving by foot at Victoria Gate, one of three main entrances including Elizabeth Gate to the east and Lion Gate to the west, I found myself chuckling at a sandwich board just outside the Oddbins (Britain's answer to Wine and Spirits) that reminded visitors that yes- wine is allowed at the Gardens. Not wanting to picnic on my own, I carried on, helped myself to a map in the visitor center housed in the Victoria Plaza Café and Shop, and decided to follow the advice of the woman behind the counter who declared that the magnolia trees were not to be missed.
Unfortunately many of the more impressive architectural features of the gardens, including the foreboding Temperate House and the intriguing 18th-century Pagoda (the first exact replica to be found on British shores) were closed for renovation. I was also a few days too early in the season to see Queen Charlotte's cottage or George III's Kew Palace (both open April 1) but wandering through the gardens with my camera still turned out to be one of my enjoyable afternoons in London.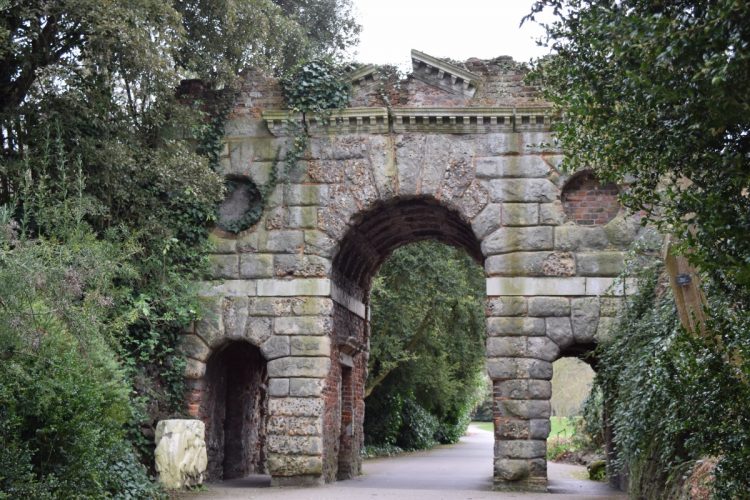 The Treetop Walkway, which opened in 2008, gives visitors a bird's-eye view of the surrounding landscape from within the canopy of lime, sweet chestnut and oak trees. Pace yourself if you take the stairs (it's nearly 60 feet up) or avail yourself of the elevator instead.
At the Sackler Crossing over Kew's Lake, you just might forget that you're still in London. The site is popular with tourists, locals and the recently engaged alike, so watch out for starry eyed couples and their photographers in tow.
Halfway between the Crossing and the Thames, you'll stumble upon the Minka House and Bamboo Garden. Although a bit musty inside, the Minka House offers an intimate look into Japanese vernacular architecture. Originally owned by the Yonezu family, the home was dismantled and shipped to Kew, where it was reassembled as part of the Japan Festival in 2001.
I enjoyed exploring the gardens on my own but free walking tours are available most days, including an Introduction to Kew Gardens at 11:00am and 1:30pm. Kew also offers a hop-on, hop-off tour for an additional fee; the tram departs from the Victoria Gate every half hour during the high season and every one hour in late February.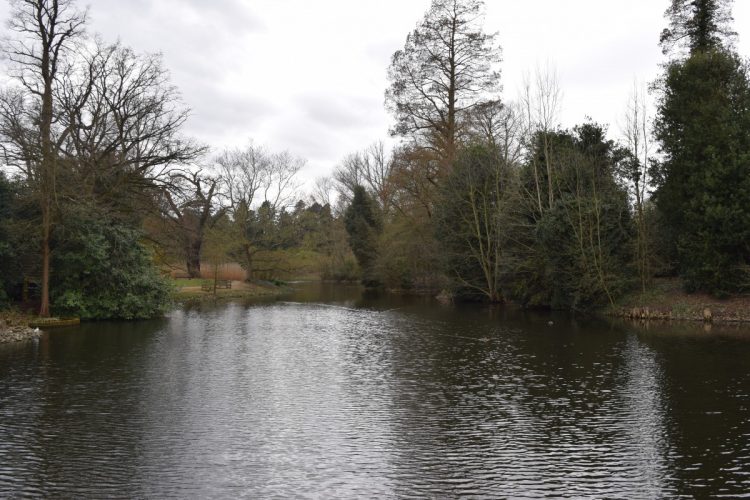 And now: the magnolias. They were every bit as splendid as I'd been led to believe. Pale pinks and deep magentas dotted the landscape, their huge flowers already in full blown and petals beginning to drop like fairy-winged snowflakes.
To get to Kew Gardens, take the District Line or the London Overground to Kew Gardens Station. Grab a bottle of wine at Oddbins, a quick cuppa at Starbucks or one of the local cafés, and plan to end your visit at The Orangery, where you can enjoy a snack just inside the garden near the Elizabeth Gate. And don't forget the gift shop, just remember that you can't take any of the tempting seedlings out of the country and you might find the odd peacock among the shoppers.