The older man in a wheelchair had found the perfect spot to catch the crowd. After a security check, he was positioned on the path as people excitedly entered Parque O'Higgins in Santiago.
A sign on his lap said he was disabled, unemployed, and seeking support. He was intelligent, too, since he was selling sachets of Eno's indigestion powder, precisely what people would need after the hours of over-indulgence that lay ahead.
Every year, Chile celebrates its Fiestas Patrias (National holidays) spectacularly to mark its independence from Spain. The event is also called Dieciocho (eighteen) since the independence process began on September 18, 1810. But it lasts far longer than a day, making it an even bigger and more joyous occasion than Christmas.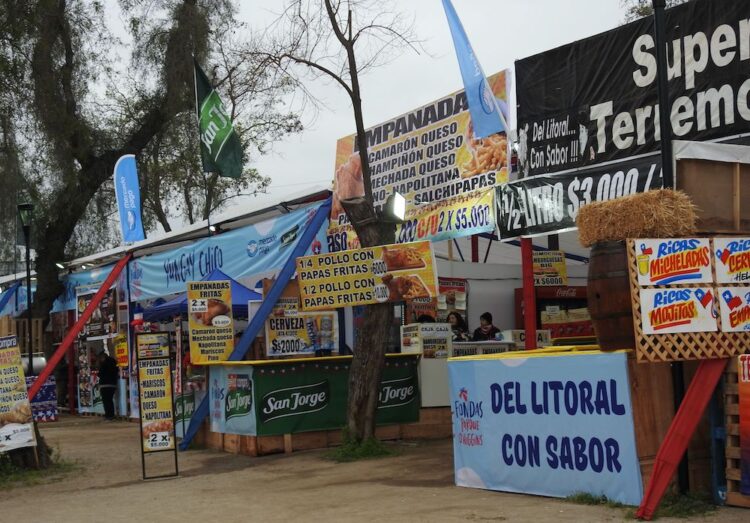 Schools and businesses close, millions travel to see family and friends, concerts and circuses pop up in parks and theatres nationwide, and the sense of national pride is palpable. Flags flutter everywhere – there's a law making it mandatory to fly the national flag on the 18th and the 19th when the grand finale is a massive military parade attended by President Gabriel Boric.
The easiest way to join the fun is at a fonda, the public party in almost every city, town, and village. They're like old-fashioned faires, with the key elements of live music, folkloric cueca dancing, asados (barbecues), games, side stalls, acrobats, perhaps a horse show, and countless stalls selling traditional food and drinks.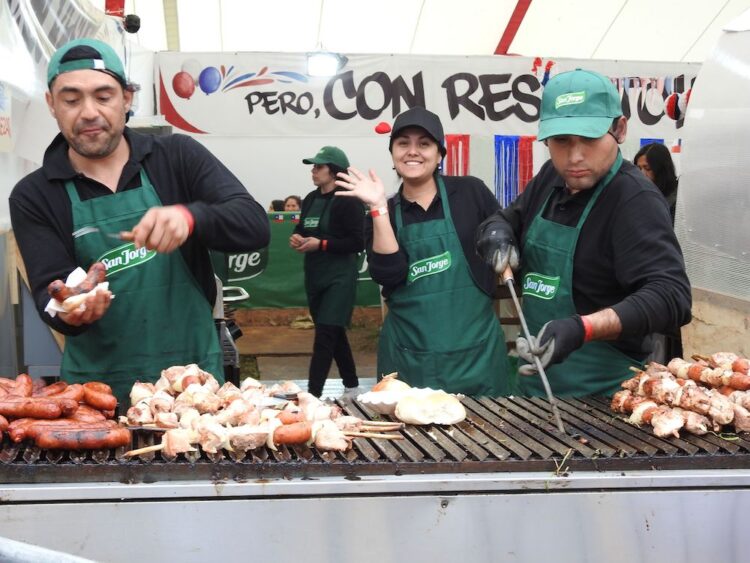 The most common drink is the terremoto, named after Chile's famous earthquakes and even more likely to knock you over. It's a mix of white wine and grenadine with a scoop of pineapple ice cream, making it so deceptively sweet that you don't notice the punch it's delivering. With every bar selling 2-for-the-price-of-1, many people would be feeling the aftershocks for days.
The fonda at Parque O'Higgins in Santiago is one of the most famous, attracting crowds of up to 300,000 during its five-day span. Lousy luck saw my visit dampened by cold, drizzly weather that initially kept the crowds away. That left plenty of space on the dancefloor for the cueca workshop, where you learn the basic moves that involve waving handkerchiefs and foot-stomping, with men wearing spurs on their boots and women decked out in colorful costumes.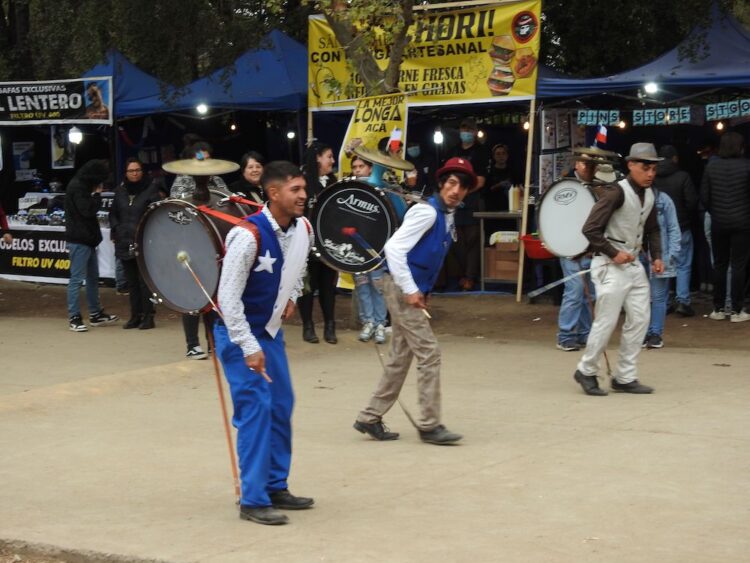 Each of the bright, gaudy stalls was competing for customers, and one man attracted people to his cake cart by demonstrating an old-fashioned game where a wooden cone on a rope is jerked upwards and caught by a pointed stick.
Another area had a collection of games from around the world, like variations of Jenga, marbles, and board games. Nearby was a row of fun-faire favorites like a rifle range, throwing darts at cards, and fishing toys out of a paddling pool. I joined the laughing crowd around a horse race game, where tipsy players tried to roll balls into holes to move their toy horses forward.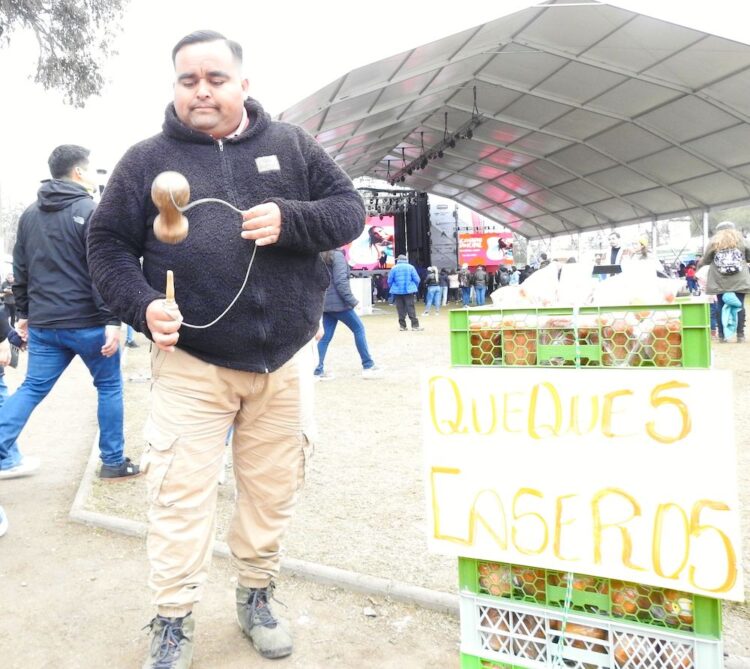 Nearby, an acrobat was juggling on a giant unicycle while his partner did handstands on top of chairs, balancing on tables. Such simple pleasures from days gone by were out in force, with kids flying kites and blowing bubbles.
Later, the crowd began to swell, and by early evening, the queues at the bars were almost as long as the queues for the toilets. Many stalls sold anticuchos (meat skewers) and choripan (chorizo sandwiches). One stall proudly boasted that its kebabs were so big they were practically brontosauruses. The aroma of roasting meat blended with the smell of marijuana another staple part of Chilean society.
While the atmosphere was carnival-happy, Chile has its dark side too. This year, the Dieciocho came only a week after the 50th anniversary of a military coup that saw dictator Augusto Pinochet seize power, leading to the death of democracy and democratically elected president Salvador Allende.
That was commemorated at the fonda by one of the bands, La Chinganera, whose singer Fabiola González dedicated a song to los desaparecidos – the people who 'disappeared' during the dictatorship. A solo cueca dancer accompanied them to highlight the loss of partners, mothers and fathers, sons and daughters.
Today, Chile seems more politically divided than ever about its past and future, and the police were anticipating some drunken scuffles at gatherings where terremotos sell by the liter. Carabineros were on foot, some with dogs, others on horseback, and later, more arrived in full riot gear. Yet the atmosphere remained relaxed and peaceful, with families and friends laughing, feasting, and dancing with that enviable Latino ease.
On the 19th, I wanted to watch the Grand Military parade, so I caught the metro back to Parque O'Higgins. The crowd outside the park was enormous, and I joined a long, snaking queue with thousands of people slowly shuffling forward.
As a baffled foreigner, it was hard to figure out where to go, and then I realized that going somewhere wasn't the aim. The parade inside had already begun, but people seemed happy just to be nearby. Tomorrow, they'd be back at work, but today, they were still celebrating, showing solidarity, waving flags, and proudly being Chilenos.