Sitting amidst the Blue Ridge Mountains in western Virginia – yes, the mountains actually do have a bluish tinge – Roanoke is a city in which many cherished old red-brick buildings have been re-purposed into cool restaurants and hotels. With a population of about 100,000, it's a surprisingly-cosmopolitan city, with sophisticated cultural amenities, important historical sites, excellent dining and nightlife, a vibrant downtown, and more memorable experiences than many larger cities. And here are some of the best experiences…  
1 – A SPECTACULAR SETTING: THE BLUE RIDGE MOUNTAINS – The Blue Ridge Mountains provide a scenic backdrop wherever you look in the Roanoke Valley. And they're even more beautiful than their photos, as you take in a cool breeze and the bluish – and often changing – tints of distant peaks. Roanoke is the largest metropolitan area along the 469 miles of the Blue Ridge Parkway, which starts at Shenandoah National Park in northern Virginia and ends in Great Smokey Mountains National Park in Tennessee. This road that winds through mountain passes and valleys and rivers and lakes and scenic little villages is often considered the most beautiful highway in America. And by no means is your car the only way to experience it. There are over 1,000 miles of trails here, for hiking, biking, climbing, and paddling.
2 – MARKET SQUARE – This is the heart of downtown Roanoke. It's the beautifully-restored home of the City Market Building, as well as the Historic Roanoke City Farmers' Market, Center In the Square cultural center, and a colorful variety of shops, restaurants, and breweries. The Farmer's Market has been here since 1882; it's the oldest continuously-operating open-air market in Virginia. And it's open 363 days a year. Here, you can find a wide range of interesting foods and Southern specialties, along with handmade artisan goods and paintings by local artists. Market Square is a happy, lively, downtown gathering place
3 – CULTURE AND FUN AT CENTER IN THE SQUARE – This seven-story building houses ten cultural and educational organizations…and it's a ton of fun for all ages. You can easily spend a full day roaming among the Harrison Museum of African American Culture, Science Museum of Western Virginia, Roanoke Pinball Museum (you can play on classic pinball machines!), Roanoke STARcade, Kids Square Children's Museum, Mill Mountain Theatre (award-winning stage productions) and an 8,000-gallon "Living Reef Aquarium." The rooftop gardens offer stunning views of downtown Roanoke and the Blue Ridge Mountains. And one of the buildings easily visible is the world-class Taubman Museum of Art, with its multi-pointed roof of glass, zinc and steel. 
4 – BLACK DOG SALVAGE – A salvage facility??? Yes…you read it correctly! Because this is the most extraordinary salvage facility in America. It's the home of "Salvage Dawgs," available on many cable channels. Here, you'll come across extraordinary "finds" you thought you'd never see again. There's 40,000 sq. ft. filled with antiques, bric-a-brac, books, Southern crafts, restored old furniture, architectural items, unique gifts, signs, hand-carved rocking chairs, housewares, and untold mementos of your youth. You can easily spend the better part of a day here. In fact, now that the facility's beautifully refurbished, 1911 Stone House is a hotel, you can spend many days here! In spring and summer, there are monthly outdoor concerts (the 3rd of each month) at The Dog Bowl, an adjacent outdoor venue also owned by Black Dog Salvage. In true Black Dog fashion, the stage is actually a converted semi-trailer salvaged from a local drive-in! The Dog Bowl Market also takes place the 3rd Sunday of the month from May to December, with food,  music, and over a hundred local artisans selling vintage hand-made crafts. And happily, Black Dog sits in historic Grandin Village.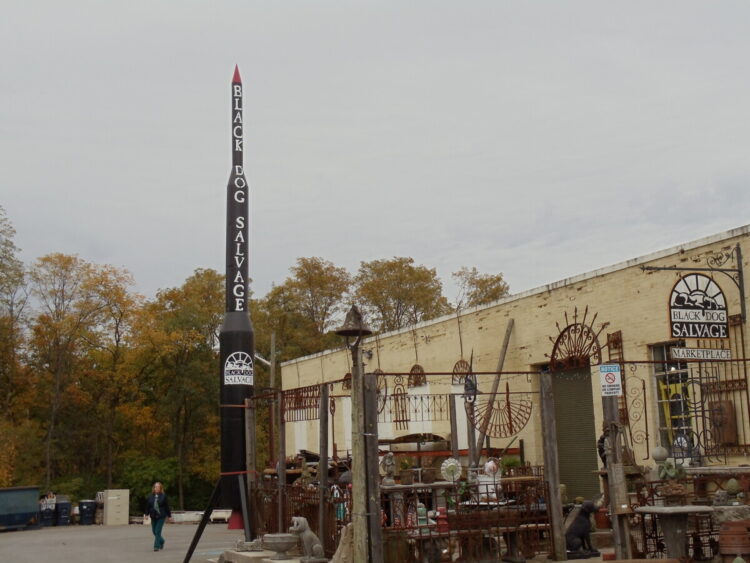 5 – VIRGINIA MUSEUM OF TRANSPORTATION – This is considered one of the best railroad museums in America. Here, you can wander among the "iron horses" of another day while watching today's modern trains speed by just outside the grounds. In the outdoor railyard, you'll see luxurious private train cars; gigantic old steam, diesel, or electric locomotives; and freight cars, dining cars, and cabooses of another age. And you'll be able to look inside many of them. Inside, there are classic model trains. Automobile buffs will love this place, too, because it also contains a classic car museum. (Don't be surprised if you see that car you drove as a teenager!) And there's Aviation Gallery for flight buffs.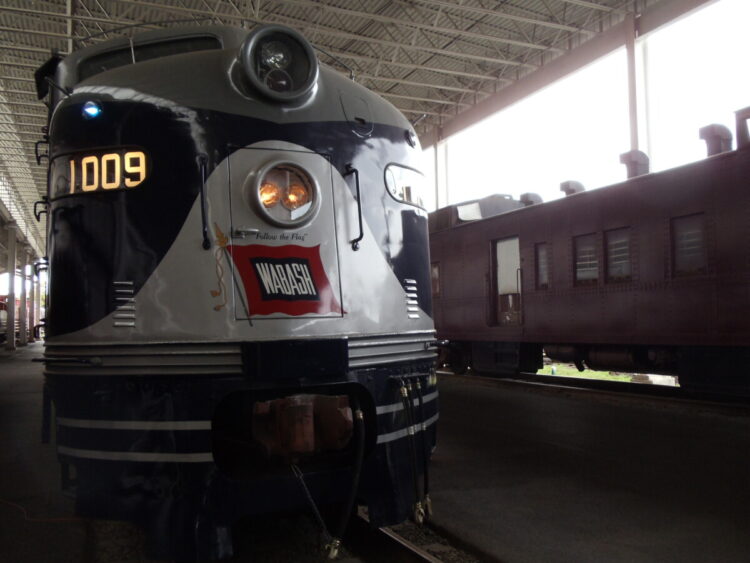 6 – TWO LANDMARK RESTAURANTS – Roanoke boasts one of America's great hotels in the Tudor-style, pyramid-topped Hotel Roanoke, opened in 1882. Its Regency Room restaurant, with true Old South elegance, has been awarded the prestigious AAA Four-Diamond designation. And it won't take but a few bites to see why. Texas Tavern, on the other hand, is a family-owned restaurant that seats "1,000 people, 10 at a time" (because it seats only ten!). And it's been slinging humongous hot dogs and popular chili bowls and "Cheesy Westerns" (burgers!) since 1930. There are a couple of tables. But most folks choose to sit at the counter, on those high 1940's-style red, round, high seats.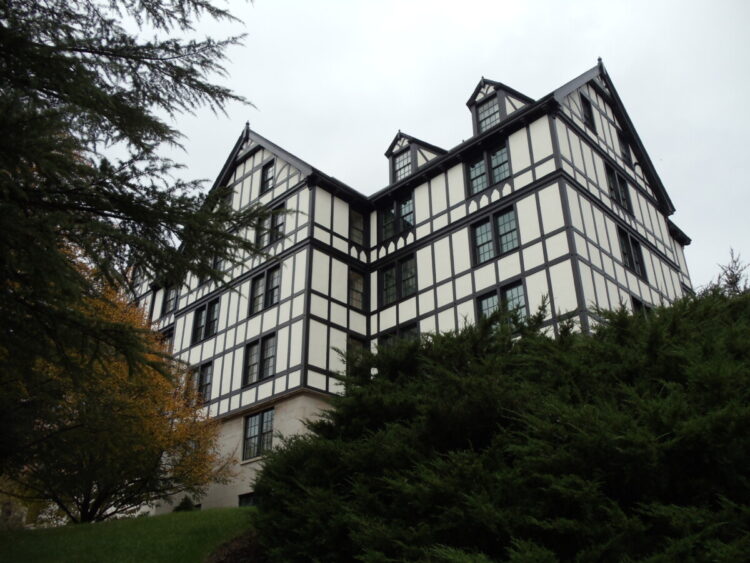 7 – THE APPALACHIAN TRAIL – You've probably seen photos of McAfee Knob, a sharp promontory on the 2,200-mile "Ápp" Trail overlooking a patchwork quilt of some of the most breathtaking scenery in America. Virginia's Blue Ridge is actually home to the Virginia Triple Crown of hikes (McAfee Knob, Dragon's Tooth, and Tinker Cliffs) on this legendary trail, which has been around since Colonial days. A new shuttle service to the McAfee Trailhead was scheduled to start in September. Other popular hikes on the Appalachian Trail include Hay Rock/Tinker Mountain (with dramatic views of Carvins Cove reservoir and the surrounding Roanoke Valley) and Apple Orchard Falls. But even if you're just in the mood for a relaxing stroll…better bring your camera!
8 – GREAT WINERIES – Here in the Blue Ridge, entrepreneurial vintners are producing excellent wines in architecturally-distinct, woodsy wineries, some of which boast excellent restaurants. And they'll often greet you personally. One of the best is Chateau Morrisette Winery, which offers award-winning wines with natural flavors such as Blackberry. This is a Tudor-style building with tables outside if you'd like to enjoy the natural flavors amidst the natural beauty. Another great spot is AmRhein's Wine Cellars. AmRhein's has been a leading Blue Ridge vintner for over 20 years and has two Virginia Governor's Cup Awards to prove it. And the winery often stages grape-stomping and special dinner events.
9 – HISTORY MUSEUM OF WESTERN VIRGINIA/O.WINSTON LINK MUSEUM – These two excellent museums share space in the former passenger station of the N & W Railway. The History Museum of Western Virginia features a treasure trove of settlement history in this region, with some 6,000 three-dimensional objects, and thousands of textiles, books, photographs, documents, and letters dating back to Thomas Jefferson. The O. Winston Link Museum displays the artistry of that photographer, whose poignant black-and-white photos document the end of the steam-train era in the 1960's.
10 – FUN AT MILL MOUNTAIN PARK – This 568-acre park beside the Blue Ridge Parkway offers two mountain overlooks, ten miles of multi-use trails, greenway access, and a playground. The Mill Mountain Zoo here is filled with rare animals such as birds like the Red-Billed Blue Magpie; mammals such as the Eurasian Lynx; reptiles like the Red-Footed Tortoise; and amphibians like the Chinese Water Dragon. At Discovery Center, you can wander through the wildflower garden, participate in interactive exhibits, or view unusual animals such as corn snakes or box turtles. Mill Mountain Park is also known for its iconic Roanoke Star, the largest free-standing, man-made, illuminated star in the world. Sitting atop the mountain, it's illuminated in bright white every night except for Memorial Day, Flag Day, Independence Day, Patriot Day, and Veteran's Day, when it bathes the Roanoke region in red, white, and blue. The 100-foot-high Star is visible from just about anywhere in Roanoke – and from 60 miles in the air.  
11 – THE TOWN OF BEDFORD AND THE D-DAY MEMORIAL – On June 6, 1944 – D-Day in World War II – the town of Bedford, then with a population of 3,200, suffered the highest per capita casualties of any American city or town. Nineteen of its sons died storming the beaches of Normandy that day. And their memories are still honored today, as some of the town's shops still display their photos and the newspaper clippings of that day. Bedford, however, still retains its sweet small-town flavor and its friendly residents. This is also the site of, fittingly, the National D-Day Memorial. Here, amidst placid greenery and pathways, sit fountains, monuments, plaques, flags, statues, and markers honoring the courage – and the ultimate sacrifices – of the 2,500 young Americans who died that day under withering German fire. And this memorial ensures that their legacy will live forever.