Whoosh – a giant burst of air breaks out of the water, and you are showered by a gentle mist that smells vaguely of salt and fish.  Immediately next to your small fishing (panga) boat, a gentle giant rises to the surface for an up close and personal encounter like nothing else on earth. 
The warm, protected lagoons of Baja California's central Pacific coast, about 400 miles south of the US-Mexico border, are the perfect place for Eastern Pacific Gray Whales to give birth, play, rest, and mate.  Each winter, nearly 20,000 of these 40-ton marathon migrators make the 5,000-mile journey (one way) from their summer feeding grounds near Alaska and Russia to these shallower, salty waters where they feel safe to give birth and nurse their young before making the journey north again in the spring.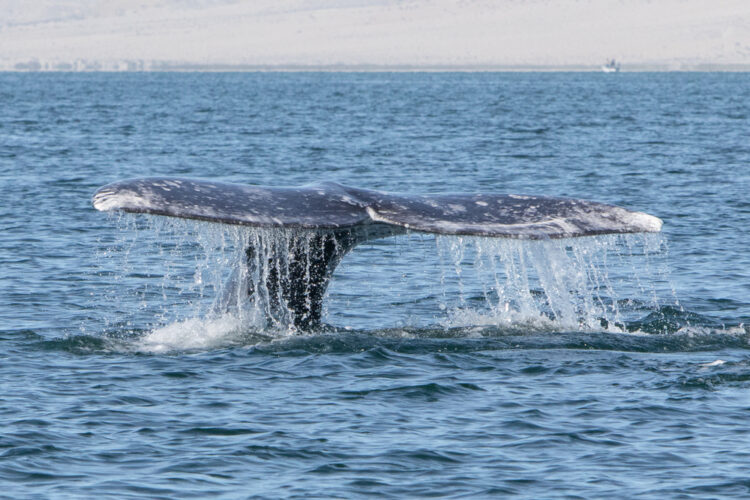 Visiting the lagoons of San Ignacio and Ojo de Liebre provides an unparalleled opportunity for interactions with these curious and friendly whales found nowhere else.  Feeling protected and free from threatening predators such as Orcas in the open seas, the Gray Whales are unafraid of visitors in the small panga boats that come out for 90 minutes at a time to be surrounded by whales on all sides and have them come up to the boat for spy hops out of the water, offering the chance to go eye-to-eye with a whale and even pet one.
Mama whales use the time to showcase their newborns, with adult females placing their newborn calves on their rostrum (nose) and gently pushing them towards the boats to the oohs and aahs of all aboard — It's a whale version of whipping out your phone and saying "look at my cute kids!"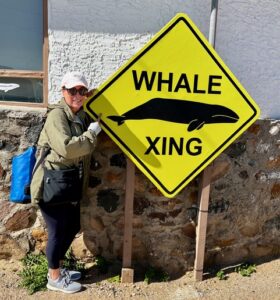 The whales are protected and monitored by local authorities as part of the El Vizcaino Biosphere Reserve throughout the process with strict regulations when it comes to a number of boats in the lagoons each day, the maximum time each boat can stay out, and navigation instructions to avoid scaring, harassing or injuring the whales.  A team of bi-national volunteers and biologists from both Mexico and the United States also document each year's migration, and the number of calves born, adults observed mating, and other important statistics.
This experience takes a little bit of planning as the whales are only in the lagoons from December – April each year, and many of the jumping-off points for whale tours are smaller towns with limited infrastructure, such as hotels and other accommodations.  During the peak of the season (usually February and March), some of the base towns may be fully booked, and there are no other options around due to large open spaces between developed areas.
The two main populated areas most travelers use as a base are Guerrero Negro for Ojo de Liebre and San Ignacio for its namesake lagoon.  Each has pros and cons as an option, and a few different factors may make one choice better than another for each traveler.  San Ignacio is an older, smaller, established town, nestled into an oasis-type setting with a colonial church and charming classic square.  Most accommodations here are small inns or casitas,or even camping.  A limited number of restaurants dot the town square and surrounding streets.
San Ignacio is quieter, less developed, and more rustic for those looking for this Baja experience.  It is also closer to the gateway airports of Loreto and La Paz to the south.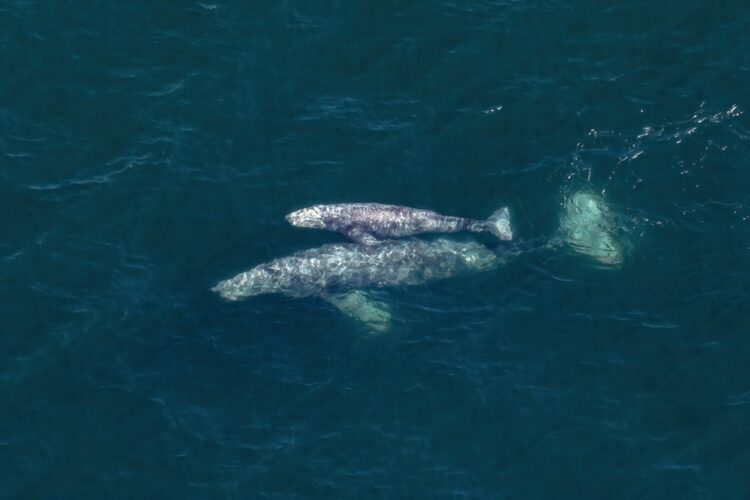 Further up the Baja Peninsula is Guerrero Negro, a larger, more commercial town that sprang up specifically around the region's highly productive salt flats that are a huge part of the area's economy and the seasonal whale tours.  You will find more options here for traditional, larger hotels, more restaurants and full-service supermarkets and other amenities.  Guerrero Negro is further north than the other lagoon making it a longer drive from either Loreto or La Paz airports, but the trade-off is a shorter drive to the actual lagoon
To reach the lagoon areas, travelers fly into Loreto (4-5 hours away) or La Paz (7-8 hours away) and rent a car to drive to the nearby towns.  Several tour operators will provide to/from transfer service from Loreto airport but the local roads are paved, well marked, and safe, making the option of renting your own vehicle also perfectly fine.
If coming from Southern California, you can also drive down the peninsula, crossing the border at either San Ysidro or Mexicali and driving south on the two main highways in Baja, Ruta 5 and Ruta 1.  Again, roads are paved and marked but can be plagued by potholes and this is likely an all-day drive of close to 12 hours depending on your route; some travelers break it up at one of many halfway points for an overnight such as Cataviña or San Quintin.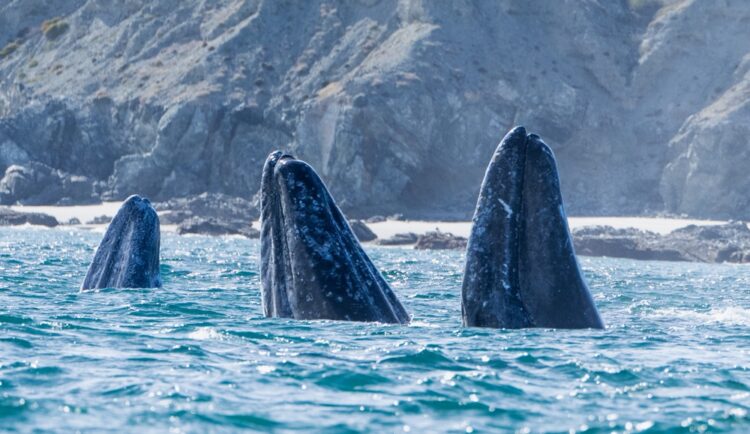 There are several established, long-term tour operators in both San Ignacio (Kuyima, Baja Discovery) and Guerrero Negro (Mario's Tours, Laguna Whale Watch, Malarrimo) that can provide more information on their tour programs and combination camping packages as well as recommendations on local hotels.  Tours start at $45-$50 US, and various options are available based on your overall travel needs, goals, and budget to ensure you have the magical encounter you are looking for!