Situated in mainland China's Qilian Mountains in Sunan Yugur Autonomous County, the Horseshoe Temple, also known as Puguang Temple, is an expansive cave temple complex.  Within its walls is a treasure trove of grotto Buddha statues, showcasing the religion of the Northern Liang Dynasty up until the present millennium. The temple's ambiance is enhanced by its coexisting Chinese Buddhist and Tibetan Buddhist temples, each displaying distinct architectural styles.
The Horseshoe Temple complex dates back to the Northern Liang Dynasty (397-439 CE) and continued to evolve over the centuries. Its creation was primarily driven by the devotion of Buddhist monks and rulers who sought to express their religious beliefs through the craftsmanship of the grottoes.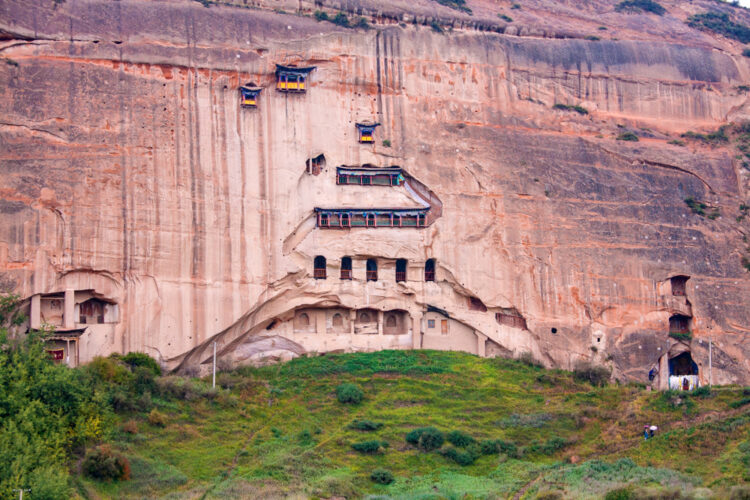 The grottoes of the Horseshoe Temple are renowned for their extensive collection of Buddha statues, which offer a remarkable insight into the evolution of Buddhist art styles over several centuries. These statues reflect the influence of different dynasties, such as the Northern Wei, Tang, and Song Dynasties. Visitors can witness the evolution of Buddhist iconography and observe the subtle variations in facial expressions, postures, and symbolic motifs. The Chinese Buddhist temples display distinct architectural features, characterized by graceful curves, intricate carvings, and elaborate roof decorations. In contrast, the Tibetan Buddhist temples showcase vibrant colors, prayer flags, and unique pagodas, reflecting the distinct Tibetan influence.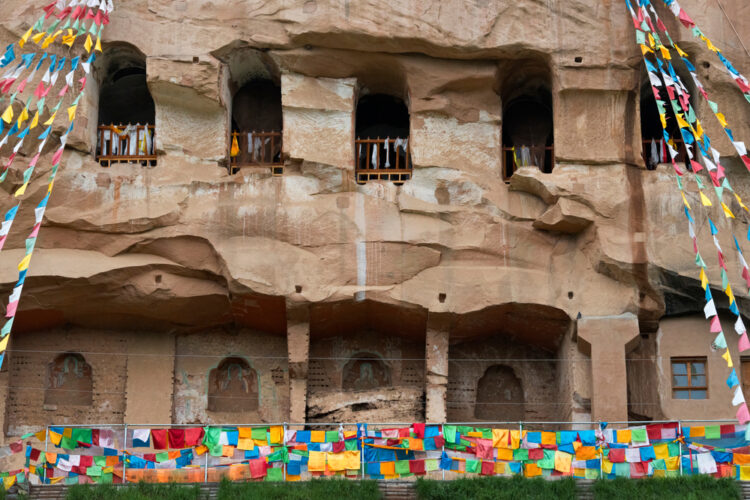 To reach the temple, one can travel to Sunan Yugur Autonomous County, which is well-connected by road and rail networks. From the county, the temple is located approximately 40 kilometers away and can be reached by private vehicles or local transportation. Upon arrival, visitors are greeted by the magnificent temple structures that rise dramatically from the  mountain slopes. The sprawling cave temple complex invites exploration, with numerous paths leading to different grottoes and historical sites. It is advisable to allocate ample time for the visit, as the complex offers a vast array of sculptures, murals, and cultural relics to admire.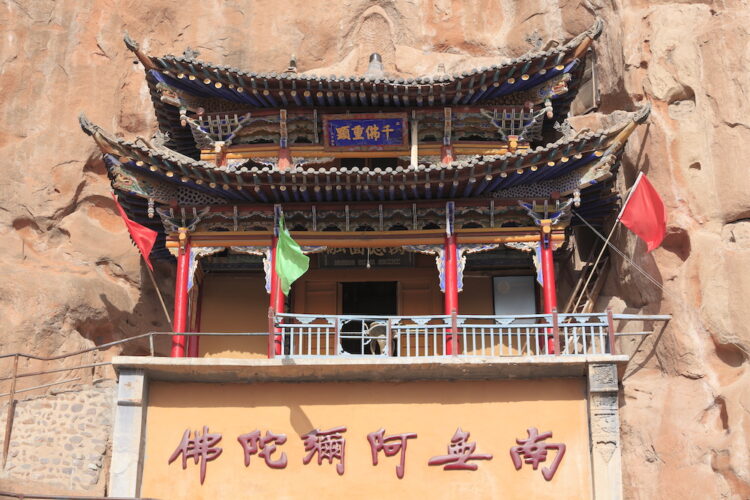 Due to its remote location, limited tourist infrastructure, and challenging terrain, the temple may not be easily accessible for individuals with mobility issues. The mountainous terrain and steep paths within the temple complex require a moderate level of fitness and stamina.