If you want to hit the slopes in the famed Laurentian Mountains, check out Quebec City's cool Winter Carnival, or celebrate snow in magnificent Montreal, you need not leave your four-legged friends behind! Here are some spots where pets are as welcome as human guests…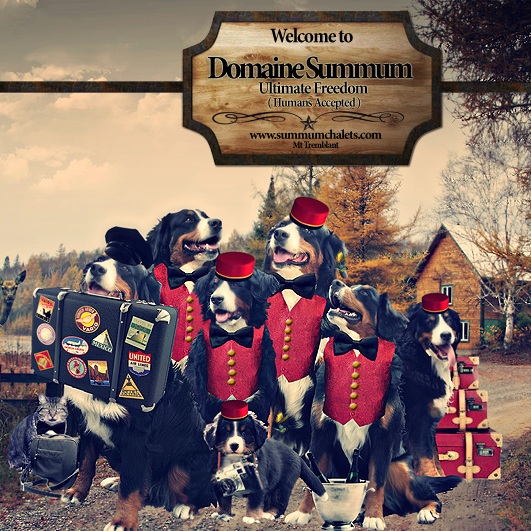 Domain Summum
This lovely little resort on a private lake less than an hour from Montreal is not only dog-friendly, but a pet owner's dream! The owner Birgit Shultz has eight four-legged friends of her own (nine if you count the cat who thinks he runs the place), and is a breeder of Bernese Mountain dogs. All the accommodations are gorgeous country comfort and luxury, made of natural wood with some stand alone cabins and a clubhouse that sleeps 18 people and up to 8 dogs. There is a huge doggie playground and lots of room to romp in the woods. There is also a kennel called Woof B&B (Bed & Biscuits) and new special packages called SPAWS that will also offer bubble baths, treat menus, and more. They are close to Quebec's best cross country and downhill skiing, and not far from Mt. Tremblant's plethora of dining spots, stores and entertainment venues, but far enough away from the commercial clutter that you and your dog(s) can enjoy nature to its fullest. First two dogs stay free; there is a minimal charge for more. Visit: http://www.summumchalets.com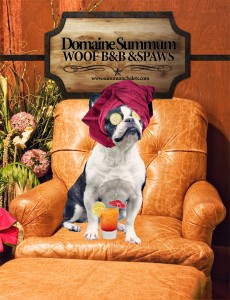 Urban Doggie-Friendly Spots
There are some upscale hotels where you and your canine will be well-accommodated in comfort and luxury, though often for a small extra fee. Some Montreal downtown hotels that welcome dogs are:
But the Loews chain of hotels is well-known among animal lovers for going above and beyond in their pet loving policies; in fact, they boast that they are the most pet-friendly hotels in all of Canada! Pets receive their own gifts including a pet tag, bowl and a special treat to start their vacation. Loews Loves Pets room service menu, local dog walking routes, and area pet services, including veterinarians, pet shops, groomers, and items such as dog beds, leashes, collars, rawhide bones, pooper scoopers and more, all make your holiday with Fido so much easier. Also check out their wonderful Woofie Weekend Specials, where they waive all extra pet cleaning fees!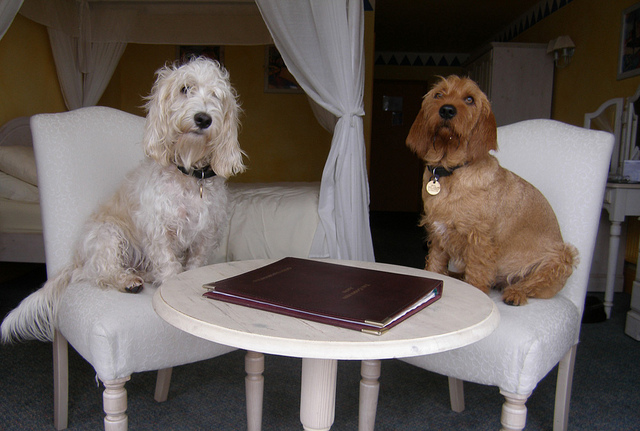 There are many country inns and motor hotels around Quebec that accommodate pets for a fee, but if you want to be in the heart of the action for Quebec City's famous Winter Carnival then you might want to check out Hilton's Perks for Paws programs. The Hilton Quebec is one of their pet friendly hotels that include all the special extras.
Bring your best friend along! For a comprehensive list of all accommodations in "La Belle Province" that accept dogs, check out this pet friendly hotels and lodging website at: http://www.petfriendly.ca/.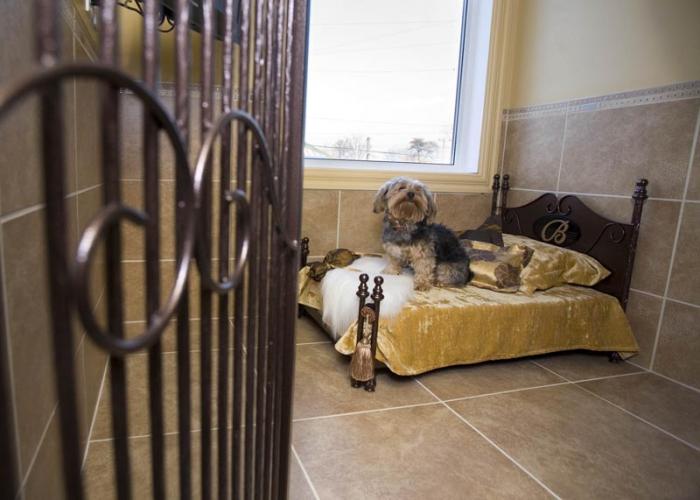 Or if you want to take your pet to its very own luxury hotel while you explore some new adventures, Hotel Balto in the Montreal area is a seriously upscale dog and cat retreat where your pet is treated like absolute royalty. Sorry, no humans allowed!