Like buying farm-fresh produce from roadside stands, tasting wines at wineries is the best way to get the straight scoop. It is a good way to expand your knowledge about wines and have some fun in the process. This is true whether you are touring wineries in your neighborhood or around the world.
Whether you want to research the best wines to serve with a chicken dinner or just have some fun, a wine tasting tour is the way to do it. So get some friends together and head out to sample the fruits of the vineyard. But don't be willy-nilly about it. Follow these five tips and your wine tasting tour is sure to be a success.
Tip 1: Plan ahead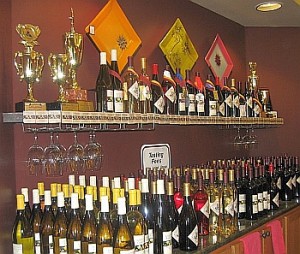 You may not be in school any more, but the best tours involve doing your homework. Start with identifying the wine likes and dislikes of group members. For example, don't plan a tour about a specific wine, say chardonnay, if most of your friends are die-hard Merlot drinkers. They might be willing to try a couple of chardonnays just to be good sports, but, more than that, they're not going to enjoy.
Plan an itinerary and map out the wineries you want to visit. A good place to start is to pick out a geographic location, say wineries within a 10-mile radius of your starting point. Or pick your wineries by the wines your group would like to sample, say syrahs today and Rieslings next time. Though they may make many different wines, most wineries specialize in a certain wine for which they are famous.
Plan where to stop for lunch. Wineries sell snack items, such as cheese, sausage and chocolate bars, or pack your own picnic lunch to eat at a winery that has outdoor tables, preferably with a view. But before you start the tour, make sure you have a good breakfast, as food will slow alcohol absorption and you won't get tipsy as fast.
Tip 2: Have a designated driver
Before you hit the road, make sure you have a designated driver, someone who agrees not to taste wines so the rest of you don't have to worry about overindulging. Drinking and driving is against the law. Don't ruin an otherwise pleasant outing by getting cited for drunken driving or, worse yet, causing an accident. If all group members want to imbibe, plan on hiring a van and driver for the day. It is better to be safe than sorry.
Tip 3: Limit the wineries
Don't try to visit all the wineries in an area in one day, especially if you're in an area that has hundreds of wineries, like California's Napa Valley or Washington's Yakima Valley. Take your time; it is better to visit just a few wineries and remember what you've tasted, than to visit so many, the wines all blur together.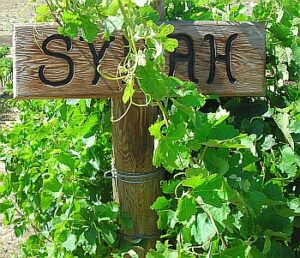 Wine Yakima Valley, an association that represents wineries between Prosser and Yakima in Washington, suggests limiting your tour to three or four wineries. That way you won't have to rush from winery to winery and can savor the flavor of each new vintage. If three or four wineries don't seem like a lot, remember that each winery will sample three to five wines. That's anywhere from nine to 20 wines. You want to be able to remember the first wines you tasted so you can compare them with later wines.
Tip 4: Ask questions
Don't be afraid to ask questions of winery staff. It's a good way to learn more about the wines you're sampling. Why does this Riesling hint of peaches? What type of wood are the barrels made from? Would this red wine pair better with prime rib or a rich, gooey chocolate dessert? Don't worry that your question may be stupid – it's not. You're here to learn and the winery is here to educate you about the finer points of its wines. Who knows, the winemaker may be the person pouring tastes today and is just dying to answer a question like yours.
Tip 5: Mind your Ps and Qs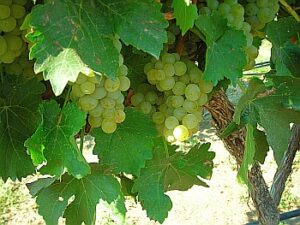 Wine tasting carries with it its own style of etiquette. Mess with it, and you may not enjoy your tour. Women should avoid perfume and men a strong aftershave on days they'll be visiting wineries. You should avoid smoking immediately before you enter a tasting room. Why? Because these strong odors can interfere with your ability to evaluate a wine's aroma. So leave your perfumes and cigarettes at home that day; the only thing you want to taste is the wine.
Many tasting rooms offer soda crackers for you to eat between samples of wine. The crackers help to cleanse your palette of the last wine you tasted and prepare it for the next wine.
If you don't like a wine that was offered, dump it out. That's what those containers on the bar are for. There are so many wines you will like, don't waste your time on something you don't. Also, many wine connoisseurs don't
swallow the wine, but rather swirl it around in their mouth and then spit it out into the container provided.
Whether you're a newbie or an old hand when it comes to wines, following these tips will make your tasting experience that much more enjoyable. Cheers!