Nothing says love more than chocolate – well, at least for most people. Why not plan a getaway to a destination known for chocolate? Go to a far flung part of the world where the heavenly creation of sweetened food made from cocoa beans excites your taste buds. What could be better than combining your love for travel with your love for chocolate?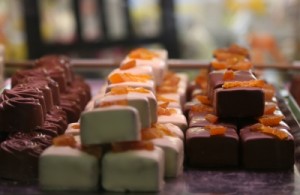 Belgium
In the European Kingdom of Belgium, surrounded by the Netherlands, Germany and France, is the home of the world's finest chocolate. Despite being a small country, it produces 172,000 tons of chocolate per year making it the world's largest exporter. There are literally boutique chocolatiers around every corner where visitors can sample, buy, and even watch the process of how the treat is made.
Godiva, Callebaut, Cote d'or, Neuhaus, and Guylian are some of the more famous brands of chocolate. So, where are you going to see the factories? In the capital city of Brussels, which incidentally has the most chocolate factories in the world. Chocolate tours, walks and visits are a big part of tourism and you can pick and choose from several options. Tour guides will give you all the information you need from the history seen at the Musee du Cacao et du Chocolat to the modern chocolatier Zaabar, who welcomes you with a cup of hot chocolate.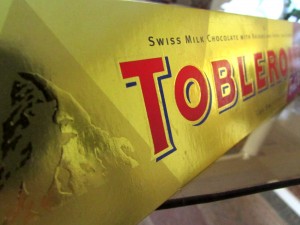 Switzerland
On the rolling plains of Switzerland surrounded by France, Italy, Germany, and Austria is where you will find the home of Toblerone, Lindt, Suchard, Cailler, Camille Bloch, Gottlieber, Alprose, and Lindt and Sprungli, to name a few. It has about 18 chocolate companies that produce about 172,376 tons of chocolate. The oldest chocolate factory is located in Broc and belongs to Cailler. It is called Maison Cailler – The Swiss Chocolate Factory and has been in existence since 1819. Visitors leaving from Montreux can take the Swiss Chocolate Train which is a vintage Pullman "Belle Epoque." The train gives the added attraction of views of Lake Gruyere and the Alps. Upon arrival at the factory, you are treated to a state-of-the-art tour starting with historical photographs depicting the history of chocolate through to the chocolate making process to the visitor's shop that sells the entire range of chocolates.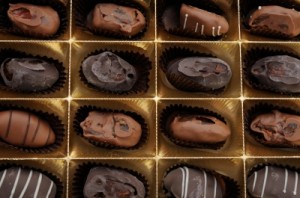 France
In the iconic capital city of Paris, you will find dozens of chocolatiers who produce a special blend of chocolate that is infused with delicately perfumed ganache and also has fresh fruits and mouth-melting pastries filled with chocolate.
There is an abundance of haute chocolate shops you can discover them by yourself or go with a culinary tour guide on a Chocolate Walking Tour, which takes about 2 hours. You get to visit at least 5 chocolatiers, sample artisan chocolate, and learn first-hand about the process.
A visit to 'La Maison du Chocolat' is a must with its gourmet ganache, pralines, fine truffles and Canelle chocolates. Be sure to visit Richart, Pierre Herme,' Jean Charles Rochoux and Gerard Moulet.
Paris is also the host of the world's largest chocolate show known as 'Le Salon Du Chocolat' which comprises of the International Cocoa Awards for the world's best cocoa producing farmer, a fashion show, and the Chocolate Awards for the best chocolatiers.
Mexico
In the southwestern state of Mexico, three hundred miles from Mexico City is Oaxaca (wa-hah-kah). This is where you will find three major chocolate factories of Mayordomo, La Soledad, and Guelaguetza. But unlike the chocolate factories found in Europe, these produce drinking chocolate. Not any drinking chocolate, but Theobroma Cacao which translates to drink of the Gods. It is thick, concentrated syrup produced by the cacao beans.
On the surrounding Mina Street and Miguel Cabrera Street are chocolate cafes which make a fresh cup for you on the spot. They take the cacao beans and put them into a machine that produces the theobroma cacao. They then add milk, cinnamon and almond to produce a unique taste and terrific aroma.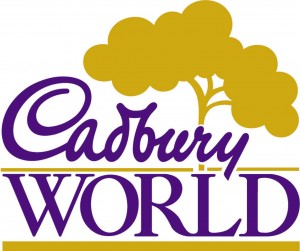 Britain
In the United Kingdom, there are a number of chocolates that are made, such as Bourneville, Mars, Galaxy, Thornton's, Green, and Blacks organic chocolate. There is, however, one brand that is synonymous with chocolate worldwide, and that is Cadbury's. The brand covers many favourite bars, but to go to the factory you will have to take a coach, train or car ride out of London to Birmingham where Cadbury World is located. It offers daily factory tours that end in the Cadbury amusement park, which is open 7-days a week.  Other chocolate factories include Arran Chocolate Factory Shop in Scotland, which creates fine handmade chocolates, and the Welsh Chocolate Farm, which produces Pemberton chocolates.
For those of you who prefer the taste of rich, robust, artisan chocolate, London has many chocolatiers of the like, such as Artisan du Chocolat in Chelsea, William Curley in Belgravia, and Rococo on Kings Road.
United States of America
When you say the word chocolate in America, one brand immediately comes to mind: Hershey's. Located in Pennsylvania, the actual factory does not allow visitors as the demand is far too great, so the company created Hershey's Chocolate World. It's similar to a mini theme park where you take the Great American Chocolate Tour, Create Your Own Candy Bar, Trolley Tours, and the Great Chocolate Factory Mystery in 4D.
There are also factory tours in TCHO, San Francisco, Ethel M. Chocolate in Las Vegas, Lake Champlain Chocolates in Vermont, and Mast Brothers Chocolates in New York.
For those of you who prefer the taste of rich, decadent chocolates, head to New York City where you will find Jacques Torres Chocolates on Amsterdam Avenue, Kee's Chocolates on Thompson Street, and Mariebelle on Broom Street. Take your loved one to a chocolate lover's destination where you can both indulge in some of the world's finest chocolates from factories and quaint chocolatier shops alike.