Anguilla lies low on the horizon as you approach by ferry, a landscape at first suggesting less variety than her mountainous neighbors of St. Martin or St. Barths. But distant, outward appearances can be deceptive. Once you come ashore here, and make the easy drive up and down the length of her terrain, you also begin to encounter the color and character of an island and people with a distinct sense of identity.
Anguilla's history begins to emerge almost from the moment you arrive. Outside the small terminal building for ferries at Blowing Point, the Anguillian and British flags flutter side by side, signifying a continued status as a British protectorate. It is a tie that makes itself known in other interesting reminders around the island, from the presence of a governor to the crown on official symbols. Then also, Anguilla means "eel" in Spanish—a name that remains appropriate in describing its long, thin shape stretching sixteen miles long and just three miles at its widest, and also in the strong connection its people have always maintained, in one form or another, to the surrounding waters. To understand the forces that created this bond, you can actually begin exploring at the island's heart, in the main town of The Valley.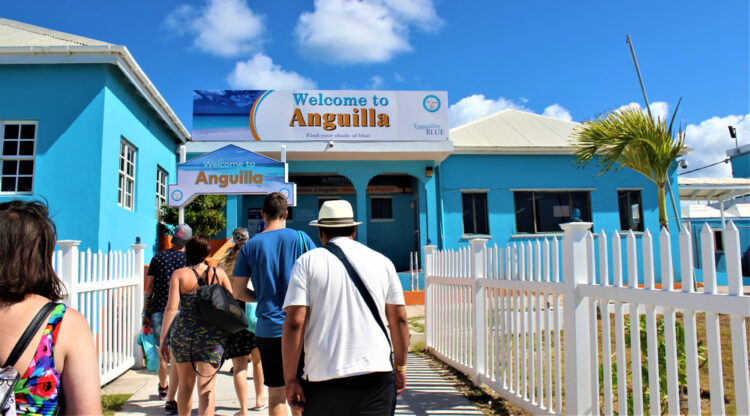 Remaining what must be the most blissfully peaceful of all Caribbean capitals, The Valley is characterized by stretches of open field, groves of trees, and frequent appearances by goats and chickens around the areas of their owners' yards. Pause along the way around town to savor the bright-hued mauves, yellows, or pinks that liven up the wood-framed structure of many a simple dwelling. The Historic District, in the lower Valley, has the prettiest private dwellings and well-maintained originals restored in the old style. Miss Marjorie Hodge's Homestead is one of the most photographed wooden dwellings on the island. The only surviving example of the traditional plantation-style home here is Wallblake House, which has carved woodwork on its ceilings and is now owned by the Catholic Church.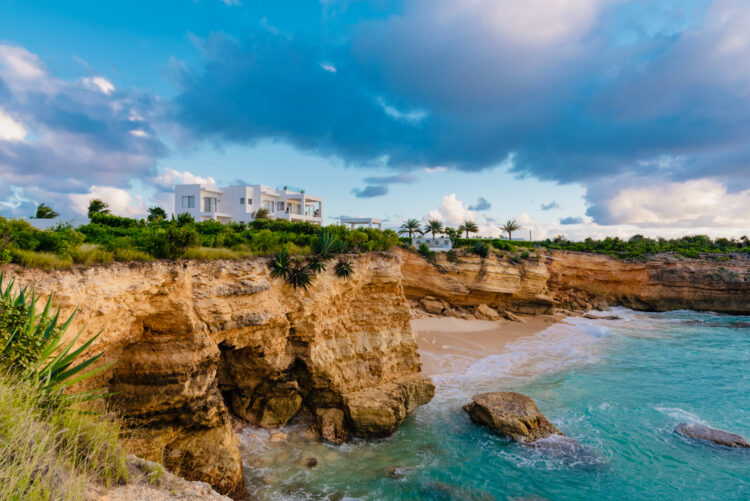 At the Heritage Collection Museum, a collection of archaeological and historical artifacts from earliest Arawak times to the island's 1967 revolution, on display are the crucial elements of the Anguillian past reverberating into the present. With a terrain that could produce little compared to other Caribbean islands where the plantation system thrived, Anguillians turned instead to the sea and made a virtue of the survival they drew from it. Islanders became not only expert in sailing many miles offshore to find the best fish catch but also developed a keen flair for boatbuilding over centuries. Returning from long expeditions into the Caribbean, fishermen would informally race against other homeward-bound boats. Nowadays, over half a century since fishing boats relied on their sails to gain Anguilla's main sustenance from the waters, boat racing lives on as a national pastime. Sailing craft in the traditional style are painted in varying bright colors to represent different clubs and villages around the island. Arrive here on Anguilla Day, May 30, and you can observe some of the major racing events of the year, but you can also catch races of smaller lengths scheduled throughout just about any season. These are exuberant occasions when locals turn out in force for their favored team, and celebrate in between with live music and food on-hand. Even if you cannot be around for a sailboat race, you can take time to visit a small remaining outpost of the fishing life like Island Harbor, a village just a little further on from East End. Here, boats of every hue still launch to trawl for lobster and fish far offshore. And there can be no better way to sample the product of that seafaring determination than at nearby Scilly Cay: just catch a free two-minute boat ride over to this tiny islet for the crawfish or lobster on offer for lunch at barefoot-chic Gorgeous Scilly Cay Restaurant. Tourism may have taken over as Anguilla principal resource, but what provides it with its memorable taste and spectacle draws very much from the Anguillian past.
This ability of Anguilla's inhabitants to not only preserve the island's sites, structures, and traditions but also to reinvent their function for contemporary purposes stands out as remarkable the more you explore its shores and quiet roads. It can include anything from the former magistrate's house back in The Valley, now painted a lively apple green and transformed into an art gallery, to the eighteenth-century Warden's Place, now home to the landmark KoalKeel Restaurant, where you can dine on such authentic Anguillian cuisine as fresh snapper, mahi mahi or tuna, shop for vintage rums and drink in the atmosphere of a long-gone era. Still present and productive for this latest establishment is the building's original Old Rock Oven, from which slow-roasted chicken is succulently prepared for diners.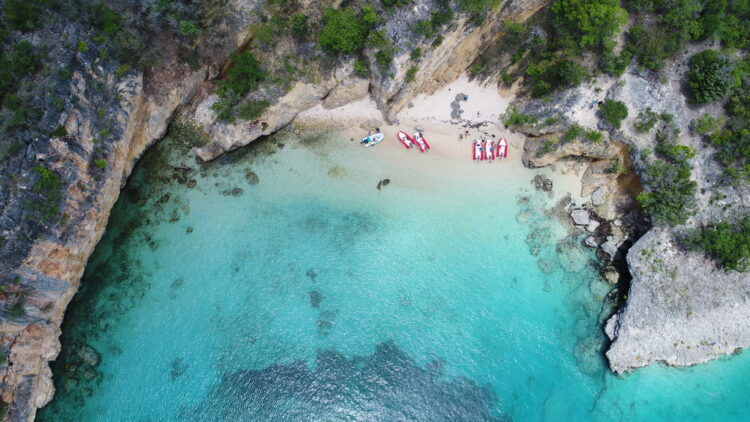 Carry westward from the Lower Valley to the nearest shoreline at Crocus Hill, the island's highest elevation at just 213 feet above sea level, and you gain stunning vistas across the Caribbean and little Crocus Bay below. Nowadays, yacht owners and water sport lovers seem to be discovering the bay more and more, but the atmosphere is indomitably serene. On land, visitors and part-time residents often favor the advantages of villa residences that provide the amenities of modern living along with many of the stylistic touches of the island's earlier periods, but above all a measure of privacy and escape. This awareness of Anguillian tradition is present even in mid-sized resorts, such as Anguilla Great House Beach Resort over on Rendezvous Bay, where cozy, elegant villa cottages designed in gingerbread-laced exteriors provide a traveler with an intimate touch of colonial style.
Historic points lie scattered across Anguilla's present-day landscape, a terrain that remains peaceful, largely rural but keeping pace with twenty-first-century trends in tourism and a modern economy, along with the building that always accompanies it. What emerges as essential about Anguilla yesterday and today, however long you linger here, is of a spirit marked by determination, independence of character, and the ingenuity to survive in a changing world through innovation – while preserving the essence of its past. So while change may continue to make its presence felt around its landscape, from glittering new resorts to gleaming new official buildings and marinas, the Anguilla of a gentler, easier-paced time and close-knit community, will remain there to greet returning islanders and newly arrived friends alike.