Green Bay, Wisconsin, is not well known beyond the legendary Packers who call it home, but a AAA Four Diamond hotel and a growing complex of food and fun are helping to make it a place everyone wants to visit.
The Full Packers Experience…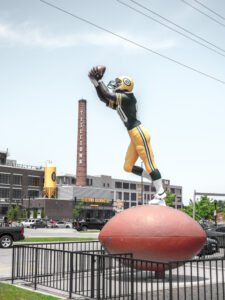 In full disclosure, I am not a football fan. I will go to an Illini college game to support my local team, but you'll never catch me tuning into an NFL game. It didn't keep me from enjoying every bit of my trip to Green Bay, a town that lives and breathes the sport.
I learned that it's much more than a game for the Packers. It's about the comradery that brought real people together to bring football here – and make it good enough to stay. There are two ways to celebrate it.
During the season, there's the obvious tailgating and game-watching, whether you do it from Titletown or in Lambeau Stadium. Just make sure you have your plans set well in advance as every space in Green Bay can sell out. It might be a better idea to go outside of football season for a better and less expensive experience.
When the team isn't using the stadium, it's open to daily tours. I recommend the Legendary Stadium Tour, which includes access to the Press Box and Locker Room. While the guides are filled with detailed information, including how this is the only team in the NFL to be publicly owned, you'll be able to read more details about this legendary Vince Lombardi and the Packers' 13 championships in the Hall of Fame.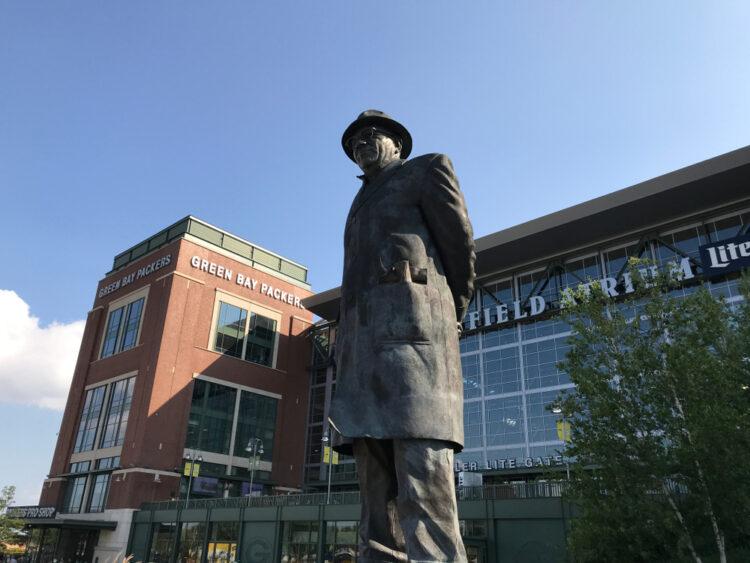 A brewery with plenty to offer…
While the stadium's 1919 Kitchen & Tap is known for its steak and cheese curds, save time to have some food and drink at Hinderland Brewery and Restaurant. It's directly across the road in Titletown.
Hinderland is not your usual brewery. State-of-the-art is an understatement for this computerized production, ensuring all beers are exactly as they should be. The system also allows for beer mass production, whether bottled, canned, or kegged. Many of these are shipped directly to the stadiums of the Packers and the Milwaukee Brewers baseball team.
You can get a tasting with your tour or have one at your table. If you don't like beer, that's okay, because this brewery also has a huge wine and spirits selection.  The food menu is also extensive, but I strongly recommend the BBQ Pulled Pork, which is cooked in a seasonal beer barbecue and served with an apple slaw. Save room for the Luna Stout Brownie, served with gelato.
Stay with Kohler…
At the center of Titletown is Lodge Kohler. From the company that brings some of the best faucets and tubs in the world, this hotel is as much about luxury as it is the famous football team across the street.
The rooms are large and comfortable, with unforgettable showers. Some rooms have patios for private tailgates that face Lambeau Field. These include barbecue grills and firepits, with plenty of outdoor seating.
If you don't want to cook, Taverne in the Sky is the restaurant at Lodge Kohler. Don't worry about missing any of the game. There are plenty of televisions and you can actually see the scoreboard from its terrace. Enjoy the Lemon-Artichoke Fritters, Signature Rotisserie Chicken, or Filet Mignon.
Before you leave Lodge Kohler, have breakfast at Leaps & Bounds Café. Its unique menu has included popovers, Croissant French Toast, and Egg Cream Sodas, as well a coffee selection to rival Starbucks.
 More from Titletown
In addition to the hotel and brewery, Titletown is expanding with more businesses and activities. In the winter, there is ice skating and a tubing hill. In warmer months, there's a playground, outdoor games, and even a football field of its own. There is no charge to enter Titletown, but individual events and activities have fees.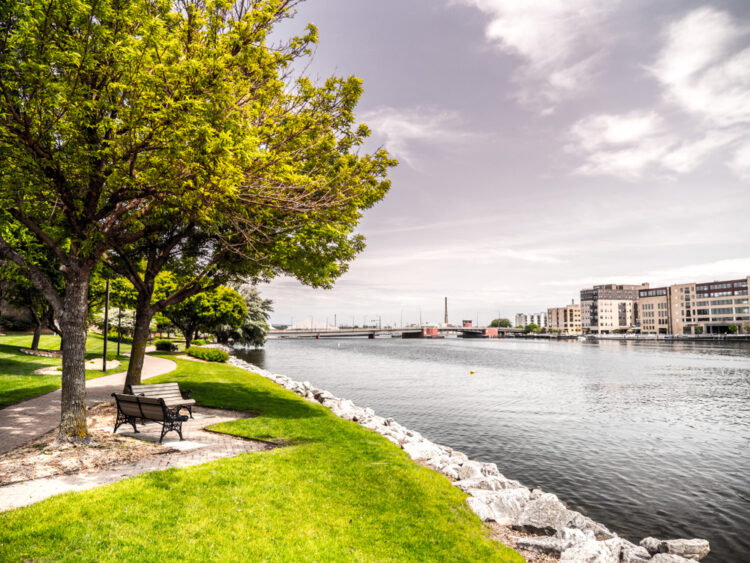 Yoga, Zumba, and art classes are held throughout the year at Titletown. Movies are shown on a big screen in the summertime outside and sandwiches, salads, snacks, and cocktails can be purchased at the 46 Below Café. 
The Turn is one of the newest spots in Titletown. This immersive experience by Topgolf Swing Suite is about virtual gaming. Food and drink are also available.