The first time I visited Santiago five years ago, I loved it so much that I thought it could be fun to live there for a while. It felt big enough to be lively and small enough to manage, with stunning scenery and a cosmopolitan flair.
Now I'm sitting on the balcony of my tiny apartment watching the snow on the Andes turn delicate shades of pink in the sunset. I've become more Chile-street-smart these days so I know my rent is far too high, but in these early days of a new adventure, the view alone is worth a few extra dollars a day! Six weeks in I'm still acting like an excited tourist, visiting the museums and parks, admiring the fast and efficient public transport, trying the food with curiosity, and the wines with enthusiasm.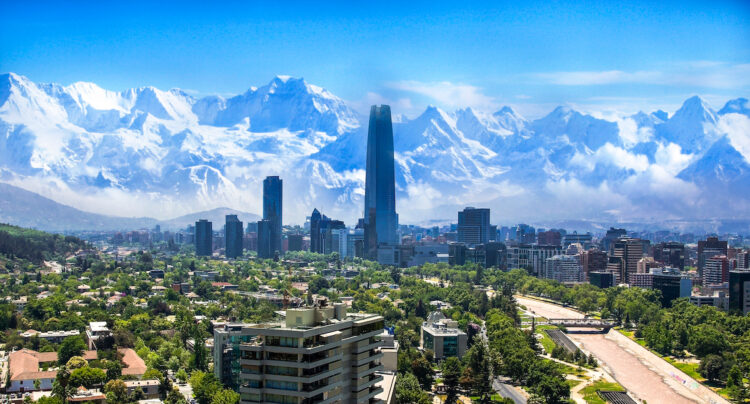 The city spreads out across a narrow plain between the Andes and another mountain range bordering the Pacific coast in this long and skinny country. Chile's scenery ranges from the Atacama Desert in the north to the frozen scenery of southern Patagonia, by way of picturesque valleys full of vineyards and orchards. Santiago is the perfect hub for exploring the rest of the country since it's smack in the middle, and it has plenty of attractions to make it worth staying for a while.
I've spent hours strolling around the historical center, which is filled with impressive old colonial buildings. Bringing it right up to date are lively buskers, street vendors selling their goods from blankets laid on the pavement, and a friendly atmosphere as people sit around chatting in Plaza de Armas. From there it's a short stroll to Santa Lucia, a rocky hill where the Spanish conquerors first camped when they decided this was the perfect place to establish a city in 1541. Now the hill is a park where you can admire the ostentatious façade of a building and a fountain in its plaza, then explore the twisting paths that snake up between large boulders.
For a better view of the city, it's fun to take the Teleférico up Cerro San Cristóbal, a spur of the Andes that has been domesticated with cable car stations, a swimming pool, and a church on top. On a clear day you can see the neat sprawl of the city below, then look east to the upmarket shopping and business district of Las Condes, dubbed "Sanhattan" for its gleaming skyscrapers of glass and steel.
The endless buses that criss-cross the city and the frequent underground trains make getting around quick, cheap, and simple. But the best way to learn about the city is to just stroll along slowly and absorb the sights, sounds, and smells. For a free walking tour of the city center, you can book two hours with My Super Guide, a team of young enthusiasts who are usually very entertaining because they only earn a living if you tip them. The tours are a handy way to get orientated and hear a summary of the key historical events.
We sat in the autumn sunshine outside La Moneda, the presidential palace, while our guide explained the coup that saw President Salvador Allende overthrown by Augusto Pinochet in 1973, heralding the start of a brutal 17-year dictatorship.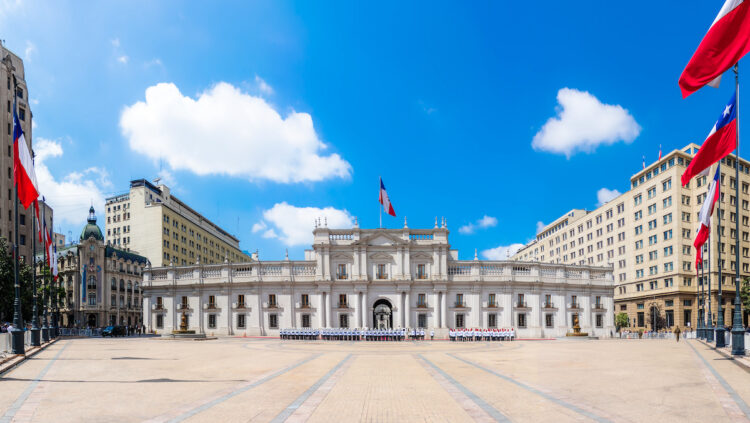 Anyone with an interest in that dark period of history will be moved to tears by the Museum of Memory and Human Rights. The exhibits there include a wall of faces, each linking to a file giving you the details of more than 3,000 protestors or political opponents who were murdered or simply 'disappeared' after being arrested.
Other museums are equally good but far less harrowing. The Museum of Natural History has all its information in Spanish, but even without the language you can admire the massive skeleton of a whale hanging in the grand arched entrance hall, and see dioramas of the different species that live in Chile's very diverse landscapes. Two unusual display areas feature humans, with scientists sitting inside glass boxes so you can watch them work.
If shopping is more your thing, the best craft center is a little 'village' of quaint studios clustered behind the monastery of Los Dominicos. Even as a non-shopper I had a great time because the craftsmen are proud of their work and don't give you any hard sell. They're happy to explain their art, and I had a long chat in Spanglish with silversmith Alejandro Reid as he showed me how he flattens the metal and softens it with a blowtorch ready for molding.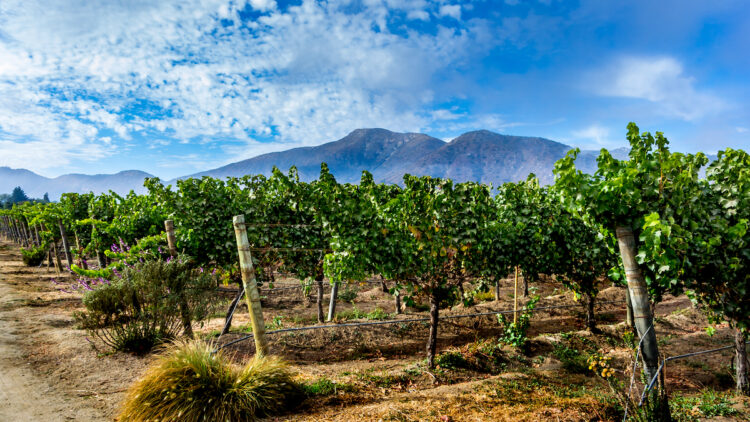 As a wine lover I was delighted to discover that there are plenty of vineyards only an hour's drive away, and lots of guides willing to take you. I found a guide by accident when a British ex-pat called Dominic Gibson started chatting with me when I was browsing around the arty but slightly edgy area of Bellavista. He warned me to take care of my camera, then as we chatted about how Chile is actually one of the safest countries in South America, he mentioned that he runs tours to the vineyards.  A few days later I joined his company Andanzas Andinas for a trip to Casablanca Valley. Both Villard Fine Wines and Bodegas Re gave us tours and tasting sessions in English, and I loved the Chardonnays produced in this valley where mists rolling in from the ocean make the climate perfect for white cultivars. As we drove back home at sunset, the pink-tinged Andes made a magnificent backdrop to the city. Those mountains really have me hooked, although I have no intention of ever climbing them. But I did have a great day out in the foothills at the tranquil Baha'i Temple. It's easy to reach because 10 or 12 different buses stop outside the temple gates, including one that I can catch from right outside my apartment. Then there's a steep 30-minute walk up a road to reach the temple, where the guides will tell you about the building and the Baha'i faith and then leave you to explore. It's open to anyone regardless of religion, and I imagine everyone must feel some stirring of the soul when they walk around the gardens dwarfed by the mountains, or sit in silence inside this stunning building of glass and translucent marble.
On the journey back I stopped at a kiosk selling what some people hail as Chile's national drink – mote con huesillos. Huesillos is Spanish for bones, which refers to the dried peaches that form the heart of the drink. The peaches are cooked in syrupy water until they're plump and juicy again, then plopped into a glass and topped up with the syrupy juice. Here comes the weird bit – a handful of cooked wheat is stirred in as well. Apparently, it's a throwback to the days when the native Mapuche population served wheat with everything.
The peach and the juice parts are delicious, but I'm not convinced about the wheat. Since drinks that you have to chew are not my style, I reckon I'll stick to the wine.