International business and leisure travel trends have rightly indicated the advent of a new era for the South American nation of Colombia. That change is apparent nowadays from the moment of arrival into the city of Medellin from its international airport – a descent into a remarkable panorama of soaring skyscrapers and cranes busy with even more construction in both business and residential districts reflecting the transformation underway in this second largest Colombian city.
What does this all mean for the traveler to expect now from the wider Medellin environment?  Notably, this vibrant metropolis has both natural assets working in its favor with its geographic location and temperate climate along with a thriving local entrepreneurial ingenuity – all of which have produced a variety of special interest experiences from cultural to natural and active. This sprawling tech-friendly capital of Antioquia (province)) with over three million residents situated in a temperate Andes valley at near 5000 feet nowadays hums with an almost palpable energy and purposefulness.  The usually balmy and mild weather conditions together with the diverse range of outdoor activities and planned events have made Medellin an idyllic destination for those who appreciate authentic and eco-friendly exploration.

High Energy Action to Leisurely Moments
Within and around the Medellin city limits, the visitor can choose to meet up with groups, personal guides or even get out on their own with some advance planning – Medellin's outdoor access and activities include both inner and nearby green locations.
Urban Parks and Open Spaces:  Aside from those little yellow taxis you will see everywhere, take advantage of Medellin's efficient public transport in the elevated subway to arrive into green spaces such as the Jardin Botánico (Joaquin Antonio Uribe Botanical Garden).  Located near the Universidad metro stop, this serene 40-acre botanical oasis is home to a multitude of regional flora and also hosts outdoor events.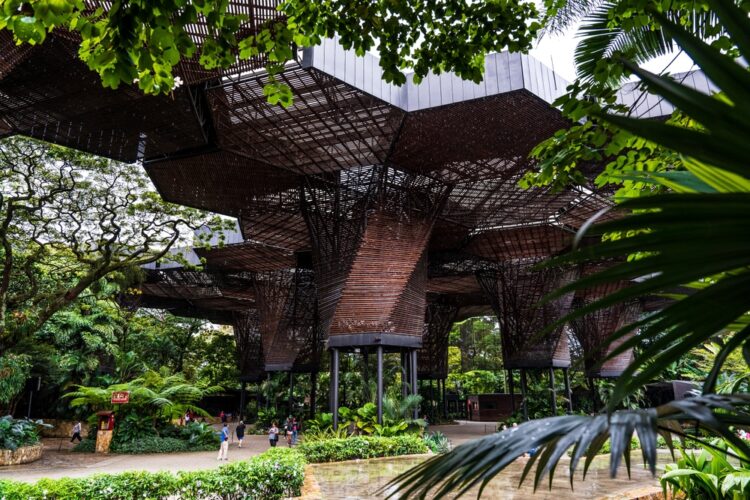 Explore outlying points such as Arvi Park by way of the metrocable – which is part of the city's wider metro system and aerially connects urban stops with this natural preserve.  At Arvi Park, guided tours can show you some of Antioquia's unique species and flora, preserved through a conservation initiative by a civil partnership. Also worthwhile considering for any outdoor exploration within Medellin are some of its other main parks, areas of which are virtual dense green oases of tall growth and dense flora.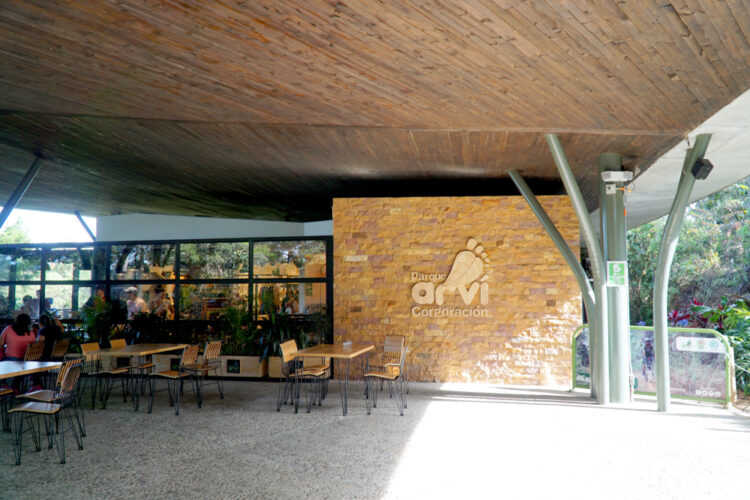 Also within range of the metro are larger plazas such as the Plaza Botero.  Home to an extensive display of Colombian sculptor Fernando Botero's larger-than-life figures, this plaza can be reached via the Parque Berrio metro station.  The Parque Berrio itself, located just across the street from Plaza Berrio. is a smaller open park and provides a moment to enjoy a juice from the vendors here while listening to traditional tunes performed by the street musicians.
Special Interest and Active Options:  For the traveler seeking natural encounters or active outings beyond city confines, there are both high-intensity and leisurely paced options within the surrounding region.  For a day or half-day of biking or hiking, for instance, there are a growing number of outfitters  and specialty operators offering regular or individually tailored outings by bike or hikes in the lush terrain. The rolling hillsides bordering and leading into Medellin are some of the favored routes for some biking and hiking tours, while other operators and guides are expert in locations even further afield.
The natural world of this Antioquia province is also abundant in bird life – to be expected since Colombia has the most diverse bird species anywhere.  For bird watching enthusiasts, this makes Medellin an ideal starting point for getting into the parks and forests that are home to many of the 300 species resident in the region.  Specialty tours can get you on your way to the best vantage points for observing such species as the antbird, the Cuaca guan bird, fruit eating birds, the tapaculo bird, gralarias and mountain tanagers. Traveling the north of this area, bird watchers may come across another 120 endemic and endangered species, examples of which are the cotinga and gralaria birds.
Neighborhood Outdoor Access:  Medellin is a city largely within a rolling valley and bordered by hillsides – a terrain which often involves walking along city streets that take you up and down hill almost from the moment you walk out your hotel door. Even if time or other factors limit your chances for exploring further afield, you can still access the natural and energetic side of Medellin from many of its popular neighborhoods. For instance, the El Poblado district in which we stayed has these frequent sloping, tree-shaded streets and sidewalks that require some energy as you make your way on foot to a restaurant or museum or local site.  Along with that, this district is home to some pleasant green spaces.  Put on your walking shoes or trainers and take a stroll through Parque El Poblado, or along Parque Lleras, the neighborhood's small green park bordered conveniently by coffee shops, bistros and restaurants, and its own rolling green interior.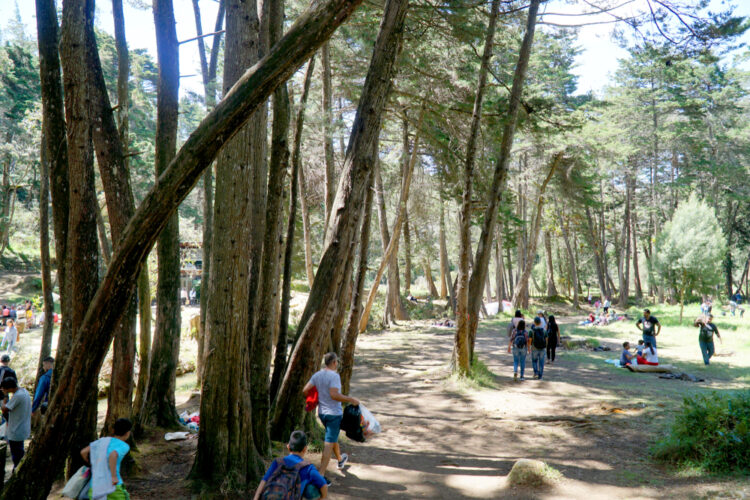 More Medellin Resources and Useful Access Points
With a rapid emergence into wider connection with the outside world and the adventurous traveler, Medellin's innovative dynamism is likely to continue to expand the opportunities for outdoor engagement for many active travel interests.  Keep abreast of the options and the reliable choices for your own local adventure by checking in at such sources as the new Medellin Convention & Visitors Bureau.  Finally, Colombia's own national tourism organization – ProColombia, is also a useful portal to information on the ground in and around Medellin.