For winter sports enthusiasts, as well as summer vacationers, St. Moritz is a world-class destination. Besides its beauty and recreational offerings, St. Moritz has crafted a unique personality that makes it a perfect location for those seeking outdoor activities, cultural experiences, and nature. St. Moritz and its jet-setting patronage has practically defined luxury winter sports and adventure for generations. 
St. Moritz's history as a playground for the rich and famous dates back to the mid-19th century. In 1864, the village hosted its first winter tourists, who came to enjoy the crisp mountain air and abundant snowfall.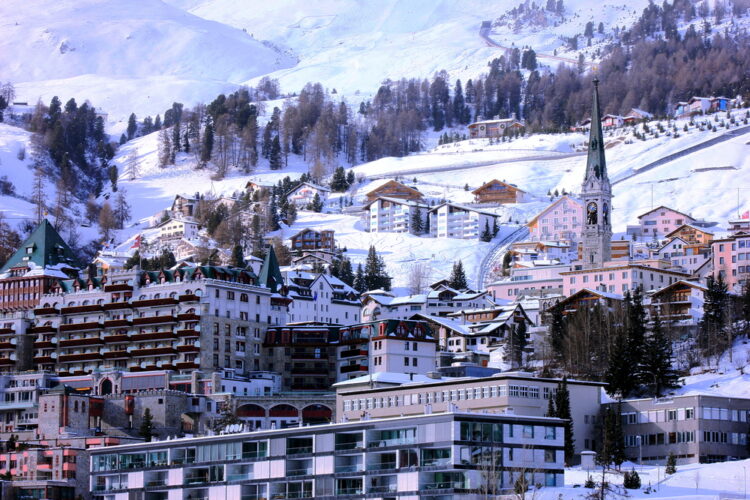 The region's rapid development was borne of its alpine location and altitude. Situated at an elevation of 1,856 meters (6,089 feet) in the Engadin Valley, St. Moritz boasts a unique combination of factors that make it a winter sports paradise. The high altitude typically provides excellent snow conditions from November through April, while the area's alpine landscapes provide an impressive mountain backdrop.
The primary draw of St. Moritz is its ski area. The region boasts a variety of world-class ski resorts, including Corviglia, Corvatsch, and Diavolezza, all of which cater to skiers and snowboarders of all levels.
Corviglia is often called the "Skiing Mountain," and for a good reason. With its extensive network of meticulously groomed slopes, it offers some of the finest skiing in the Alps. Beginners can take advantage of gentle nursery slopes, while experts can challenge themselves on steep descents and off-piste adventures. The Piz Nair cable car ride provides panoramic views of the surrounding peaks.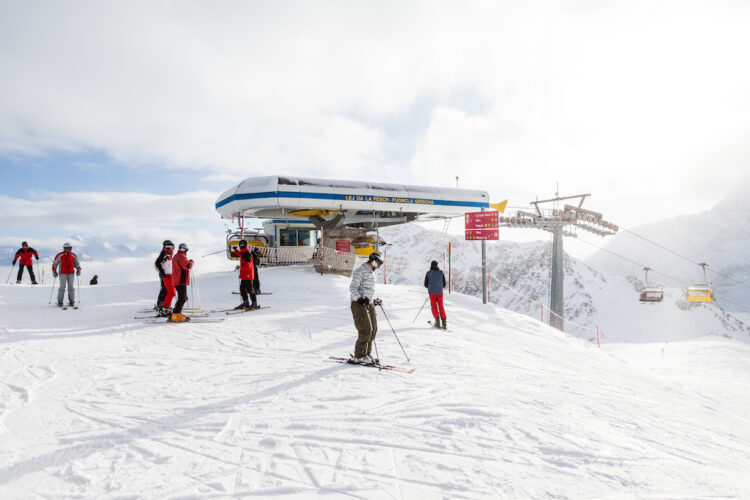 For those seeking a more rugged experience, Corvatsch is the perfect choice. Known as the "Freeride Mountain," it offers a mix of challenging off-piste terrain and well-maintained slopes. Snowboarders and freeskiers flock here for its excellent powder conditions and terrain parks.
Diavolezza is a glacier ski area, making it an attractive option for those who want to experience the thrill of skiing on ice year-round. It offers a surreal, otherworldly landscape surrounded by towering peaks, and the views from the top are unequaled.
St. Moritz also boasts an extensive network of cross-country skiing trails totaling over 200 kilometers (124 miles), weaving through pristine forests and picturesque valleys. The Engadin Skimarathon, one of the world's largest cross-country ski races, occurs here each year and attracts participants from around the globe.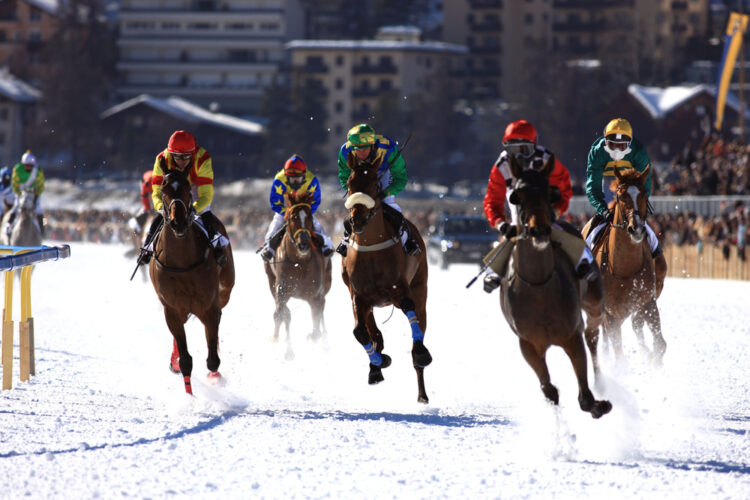 Each February, the frozen surface of Lake St. Moritz becomes the stage for the White Turf horse racing event. It's a spectacle that combines the thrill of horse racing with the beauty of the alpine setting, attracting both equestrian enthusiasts and curious spectators. Another highlight of the winter season is the Snow Polo World Cup. This prestigious tournament sees international polo teams compete on a frozen lake, combining sportsmanship with the stunning scenery of St. Moritz.
St. Moritz is also famous for its vibrant apres-ski scene. After a day on the slopes, visitors can unwind at one of the many cozy bars and lounges, sipping mulled wine or enjoying a cocktail while soaking in the stunning alpine views.
While St. Moritz is famous for its winter activities, the region shines just as brightly in the summer months. The snow-covered slopes transform into lush meadows adorned with colorful wildflowers, and the Engadin Valley comes alive with outdoor adventures and cultural experiences.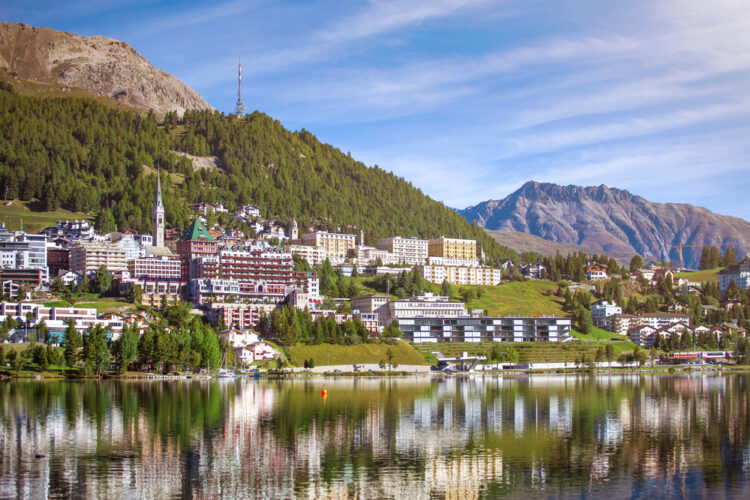 St. Moritz offers an extensive network of hiking and mountain biking trails that cater to all levels of adventurers. Whether you're looking for a leisurely walk through alpine meadows or a challenging mountain ascent, there's a trail for you. Popular routes include the Via Engiadina and the hike to Muottas Muragl, both offering stunning vistas of the Engadin Valley.
The picturesque lakes around St. Moritz, including Lake St. Moritz and Lake Silvaplana, provide a playground for water sports enthusiasts. Sailing, windsurfing, and kiteboarding are popular activities. The Engadin Golf Club, with its two championship golf courses, allows golfers to play amidst the stunning mountain scenery and is a unique experience that any golf enthusiast will enjoy.
St. Moritz is not only about outdoor adventures; it also offers a rich cultural scene. The village hosts various cultural events throughout the year, including music festivals, art exhibitions, and theater performances. The Segantini Museum pays homage to the famous Italian artist Giovanni Segantini, who found inspiration in the Engadin's landscapes.
St. Moritz's culinary offerings are as diverse as its outdoor activities. The village boasts an impressive array of restaurants, from traditional Swiss chalets serving fondue to Michelin-starred establishments. Engadin cuisine is characterized by hearty dishes like "Pizokel" (a type of Swiss pasta) and "Capuns" (chard rolls with meat and cheese).
St. Moritz has long been synonymous with luxury, and its world-class hotels and spas continue to uphold this reputation. Accommodations range from historic grand hotels to chic boutique properties, all offering impeccable service and breathtaking vistas. Many hotels boast lavish spa facilities, perfect for relaxing and rejuvenating after a day of outdoor activities.