Giving back while getting away, or voluntourism,  is becoming increasingly popular. During the last nine years I've spent abroad, I've had many chances to volunteer in schools, cities, and with regional wildlife, and have always had a richer experience because of it. There's no shortage of organizations that need support, and choosing the right one can be overwhelming. If you're after a hands-on experience in an exceptional destination, keep these voluntourism options in mind.
Cloud Forest Experience in Monteverde, Costa Rica: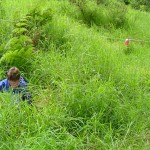 Costa Rica, more than any other Central American country, has embraced environmentally-friendly tourism and an overall 'green' image. Since the 1970's the Costa Rican government has been implementing policies to reduce deforestation and protect the small, island-like country's biodiversity.
It comes as no surprise then, that a school like the Cloud Forest School, an environmental bilingual magnet school,  is located within the eco-friendly borders of Costa Rica. It would be impossible to pick a more inspiring location for learning. Set on acres of protected forest in the Trillian Mountains toucans, sloth, monkeys and the splendid quetzal live wild on the Cloud Forest School campus, which is part of the Costa Rican private reserve network. The National Wildlife Federation has dubbed the Cloud Forest School the 'First Schoolyard Habitat in Central America'. This is not your average school.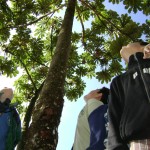 "There are other schools in Costa Rica which teach some environmental education, but so far as I know, the Cloud Forest School is a unique place. Who else on this planet can claim to have a 106-acre private reserve at their fingertips? Reforestation areas, organic vegetable gardens, composting, two green houses, the list goes on. No, I believe that the Cloud Forest School is a unique place," explained Bethany Romano, the Cloud Forest School's External Relations Director. Bethany, like me, came to the Cloud Forest School as a volunteer while in college. She fell in love with Monteverde and the Cloud Forest School and after graduation came back to work full-time at the eco-school.
During my months at the Cloud Forest School I assisted with the 5th and 6th grade classrooms as an intern. Many other volunteers of all ages and backgrounds came to help out on the property and with students while I was there. One couple who came told me they came to the Cloud Forest School every year for a month in the spring, just because they loved Monteverde and the school's vision. Normally, the volunteer program at the Cloud Forest School is a three-week minimum commitment that focuses on outdoor work in maintenance, campus improvements, and environmental education. Past volunteers have also worked on computer networking, teaching music lessons, leading yoga classes, making brochures, working in the school library or helping out in the development office.
How to get involved:
http://www.cloudforestschool.org/
Classroom Experience in Guatemala City, Guatemala: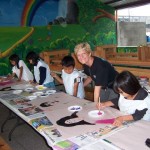 Let's be blunt: There are many families living in the garbage dump in Guatemala City trying to eek out a living eating and selling other people's trash. Whole families live on the dump's perimeter in shacks in such dire straights that it's not surprising that their children are not going to school.
In my three years living in Guatemala, I met many inspired volunteers and became familiar with the main non-profits working in the country. Among the multiple stories of hardship and success that I heard during my time there, one organization especially stood out. Starting out small with just one visionary founder and forty needy kids, Camino Seguro or Safe Passage has grown in the last few years to be an amazing educational outreach program that gets kids out of the dump and into class.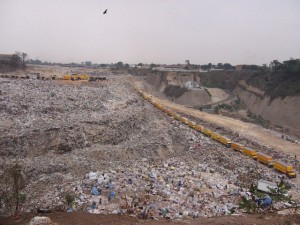 Volunteers are needed to work directly with children in Guatemala City at the Safe Passage school, and in Antigua in the organization's offices. Most volunteer positions are from a month to a year long. I met volunteers who helped out at the project for three weeks and others who stayed on for many months.
People who want to volunteer but don't have much time should not hesitate to contact Safe Passage as there is surely some way to help. Some long-term volunteers receive a housing stipend, but this is unusual and most volunteers should be prepared to finance their own experience. Working at Safe Passage is a chance to volunteer with an inspirational team of people while helping Guatemalan children.
How to get involved:
The Peace Corps Experience in Africa: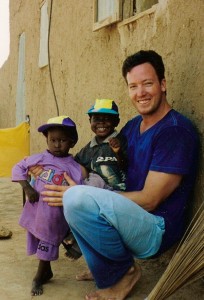 Ever think about joining the Peace Corps but feel scared off by the long commitment? Voluntour Adventures to Africa is a voluntourism tour company led by former Peace Corps volunteer Barton Bryan, and gives participants a glimpse into the life of a volunteer in Tanzania, Kenya and Mali.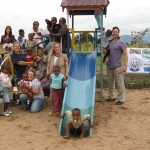 Founded in 2009, the new company invites people to travel to Africa with a purpose, spending several days in local villages learning about their culture and participating in a project to help better health and education for children in the community. Husband and wife team, Barton and Val Bryan, have created tours in East and West Africa, offering a blend of cultural and natural tourism with an emphasis on creating sustainable solutions.About two weeks in length, Voluntour Adventures to Africa's voluntourism experiences are a good choice for those with limited time off.
How to get involved: