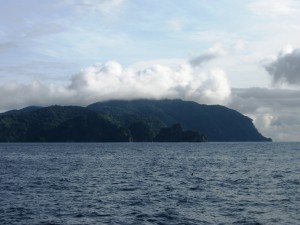 I stood on the edge of the boat peering into the water in full scuba diving gear, hoping to catch a glimpse of what I knew lay below the surface – sharks and lots of them.  Sharks were the reason I had made the 36 hour journey to Cocos Islands, located 600 km off the west coast of Costa Rica.  But all of a sudden I wasn't so sure this was a good idea.  Before I could change my mind I found myself plunged into the water.  The dive master had pushed me in.
Cocos Island is one of the few spots in the world where large schools of hammerhead sharks congregate, sometimes numbering in the hundreds.  Manuelita, one of the dive sites in Cocos, is also frequently referred to as one of the best night dives on the planet.  Here, divers can observe hungry white tip sharks hunting in packs for their dinner.    It is an adrenalin packed dive, starting from the moment you jump into pitch black water knowing that right below you are hungry sharks, even though you can't see them unless you shine your flashlight directly on them.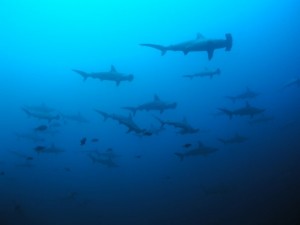 Besides the white tip reef sharks and hammerhead sharks, divers may see other silver tips, silkys, Galapagos sharks, the occasional whale shark (the largest fish on the planet) or a tiger shark (one of the more aggressive sharks).  As if that wasn't enough, Cocos also abounds in fish, rays and sea turtles.  There's rarely an uneventful dive at Cocos.  At the end of our trip, every single diver on board agreed it had surpassed our high expectations.
Diving at Cocos is not for the faint of heart and divers should be intermediate to experienced divers.  Divers have the option of diving four times a day which is intense and can be exhausting.   However with such spectacular diving, I was hesitant to miss more than a few dives since you never knew what you were going to see.  Plus it was expensive, so I wanted to get my monies worth.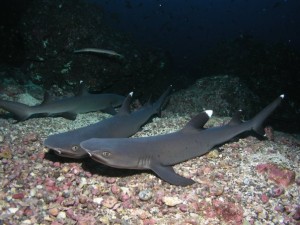 Many dive sites require going down to around 30 meters or so and patiently waiting and praying that the hammerhead sharks decide to show up.  Normally they do make an appearance, but they may take 30 minutes to do so, meaning that divers will want to be efficient breathers or will end up having to end their dive early because they're low on air, just when all the action is starting.  This happened to me on several occasions and was a complete bummer.  I was the least experienced diver on board, but by the third day of diving my skills had improved considerably and I was able to stay down as long as most of the other more experienced divers.  Most of the divers on our boat had at  least 100 dives under their belt, and some of them had many more.  In addition, many dive sites at Cocos have strong unpredictable currents and our dive master had more than one story of divers lost at sea for several hours, carried away by currents.  For this reason all divers are equipped with a whistle, diver's safety sausage (a long tube that can be inflated and used to signal a boat) and a very loud horn. Fortunately this didn't happen on our trip, but currents  can be a real concern when diving in Cocos.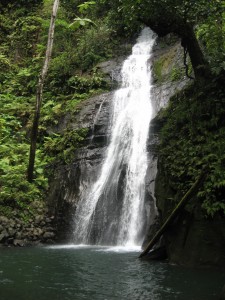 When conditions are right, divers may also have the chance to check out Cocos Island itself; the world's largest uninhabited island, home to 117 different species of birds, and is thought to be covered in buried pirate treasure.  Most of Cocos Island is jungle and is not penetrable, except for a few paths.  Fortunately one of those paths leads to a refreshing pool underneath a waterfall, which makes a nice break after a dive.
Cocos is a protected national park and the government strictly controls the number of visitors allowed there each year.  As a result, shark diving in Cocos does not come cheap.  When I was there divers could only choose between one of two live-aboard operators.  Dive boat permissions may vary from year to year, but two that are currently operating are the the Aggressor (the one I dove with) , which costs between  $4,235 – 4,635  or Undersea Hunter which will set you back between $4,895 – $5,395.  Rates are for ten day trips, but divers can expect to dive seven of those days due to the 30+ hour crossing each way.  The price includes accommodation – small, but sufficient cabins and all meals which are prepared by a talented chef. It also includes all the dives, but not any rental equipment.  Nor does it include Nitrox.  A tip for the crew is extra.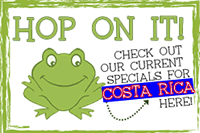 Despite the steep price tag, I felt it was worth every penny.   I will never forget the first time I saw a hammerhead shark, then another, and before I knew it a school of seventy hammerhead sharks was in front of me.  I opened my mouth in awe to say "wow" only to remember that I was underwater as salty seawater rushed into my open mouth.  Experiencing schooling hammerheads, a phenomena found only in a few places on our planet, was priceless.