While one can find Portlanders coming together regardless of the weather, the city bursts to life once the gray clouds subside. The city's summer season represents an overabundance of activities celebrating the bounty of the Pacific Northwest.
Cheers to Beer Festivals
According to Travelocity's first Beer Tourism Index, Portland is the #1 large metro area for beer. Every year, over 80,000 pilgrims converge at the Thom McCall Waterfront Park in downtown Portland for the Oregon Brewers Festival (OBF). This year's 30th annual OBF will take place from July 26 through July 30, 2017. The main festival will be pouring 91 beers from craft breweries across the United States, while a Speciality Tent will be offering 100+ rotating one-off kegs of rare, bold and experimental beers.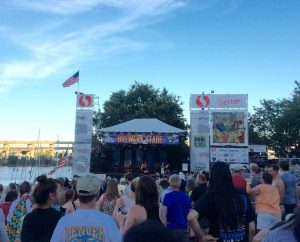 For an organic family friendly craft beer festival, check out BrewFest in the Park (June 23-25, 2017). Held at Overlook Park in North Portland, this festival features 60 organically brewed craft beverages, including beer, cider and mead along with food carts, vendors and a garden for minors and designated drivers. This event coincides with the Sunday Parkways North Portland route on June 25 from 11am to 4pm, thus offering cyclists a chance to experience Portland sans cars and then sample some  craft beverages.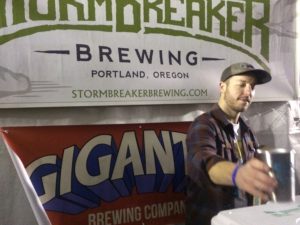 Others boutique craft beer festivals include Cheers to Belgian Beers (June 2-3, 2017), a Belgian-style beer festival where 60 brewers take the same single yeast strain and brew their own unique Belgian style beer. The Portland Fruit Beer Fest, (June 9-11, 2017) which kicks off Portland Beer Week, features a diverse array of fruit beers and ciders while the Portland Craft Beer Fest (June 30 to July 3, 2017) highlights beers brewed within the city limits of Portland.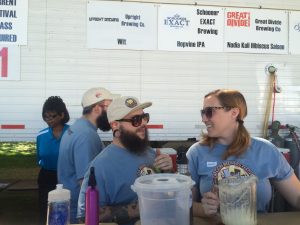 Celebrating Craft Food and Beverage Festivals
Those looking to learn about the growing Pacific Northwest cider scene should check out the over 150 regional and national ciders being poured at Cider Summit PDX (June 16-17, 2017). Also, Saké Fest PDX (June 21, 2017) affords opportunities to taste 150 samples of US and Japanese-made saké, beer, and spirits. These offerings will be paired with gourmet food from many top Portland chefs and eateries.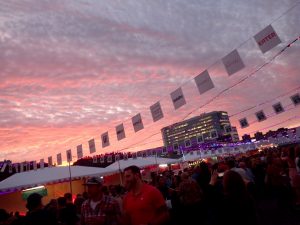 Other international themed summer events include  world, the inaugural La Ruta PDX: A Gastronomic Festival (July 13-16, 2017) that will showcase Spanish culinary culture with top chefs, dinners, workshops, demos and events. Other events with a global focus include Jade International Night Market (August 19 and 26, 2017), Bastille Day Festival (July 9, 2017) and Festa Italiana (August 25-26, 2017).
Then from September 14-17, 2017, Feast Portland keeps the summer fun going a bit longer by celebrating the diversity of Oregon's food and beverage culture. Over 40 events held at various venues throughout Portland feature a range of offerings including intimate dinners, informational educational seminars and large scale tasting celebrations.Portions of the proceeds from Feast Portland benefit Partners for a Hunger-Free Oregon.
Other Festival Fun
A key highlight of the Portland summer season is the Waterfront Blues Festival held over the July 4th weekend at Tom McCall Waterfront Park. Now entering its 30th anniversary, this five day community festival features 120 national and regional blues acts on four stages. As day tickets start at $10, this festival is affordable enough for anyone to attend. Proceeds from this festival go to the Oregon Food Bank, which aims to fight hunger in Oregon and Clark County, Washington.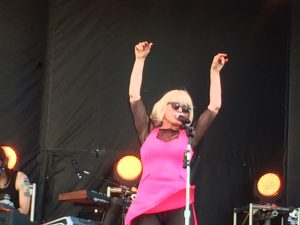 Other music festivals include MusicFestNW presents Project Pabst (August 26-27, 2017) that brings artists like Iggy Pop and Beck to the downtown waterfront. And PDX Pop Now! gathers up-and-coming local bands for free concerts held in inner Southeast Portland.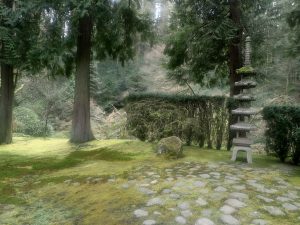 The Portland Japanese Garden's Art in the Garden Season will present Kabuki: A Revolution in Color and Design from July 29, 2017 to September 03, 2017). Ten elaborate costumes will highlight this flamboyant performance art while the Kabuki stage will provide entertainment with music and dance.
Alternative festivals celebrating the wonderful weirdness that is Portland include the The Mermaid Parade (June 29, 2017) and the The Big Float (July 15, 2017). Also, on June 24, 2017, around 9,000 Portlanders and visitors are expected to participate in the annual World Naked Bike Ride.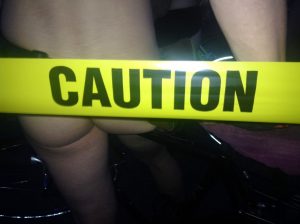 For a full list of summer events in Portland, log on to Travel Portland's  website.