If you know better, you avoid London's Victoria and Albert Museum like the plague when it rains, especially if that rain happens to be falling on a Sunday afternoon when most of the world finds itself at the start of Spring Break. You especially avoid the V&A if a new exhibit has just opened up, all the more so if it's an exhibit that's going to be popular with artist-types and design students who are going to take their time examining each and every artifact on display.
But I didn't know any better, or if I did, I'd forgotten. It had been 8 years since I last lived London, and my "brilliant idea" (to take refuge in one of Kensington's many free museums until the skies cleared) was not as unique as I had hoped.
That said, the posh west London neighborhood is a great place to spend an afternoon, whether you're looking for history, culture, or shopping.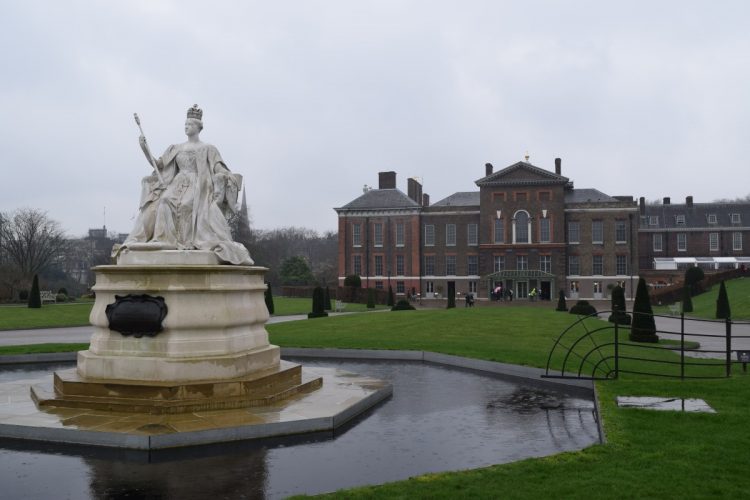 Kensington Palace
You'd be forgiven for thinking Queen Victoria was the only British monarch to call Kensington home; there is, after all, a huge statue of her just outside the entrance. But Kensington palace dates back to the Jacobean era, when it was purchased by William and Mary to escape the "grime of Whitehall." They hired architects Christopher Wren and Nicholas Hawksmoor to expand the existing Nottingham House, which had been built around 1605. Unfortunately, Mary died of smallpox in 1694 at the age of 32, just five years after the couple purchased the estate, and William followed in 1702 after falling from his horse at Hampton Court.
The palace fell into disrepair towards the end of the eighteenth century but was restored under Queen Victoria, who had been both born and baptized at Kensington. The palace opened to the public in 1911 and today, visitors can tour the interior daily from 10:00am to 4:00pm in the winter and until 6:00pm in the summer. Admission starts at £17.00 but beware: popular exhibits, such as "Diana: Her Fashion Story" can cause tickets to sell out well in advance. Even if you can't get in, a stroll through Kensington Palace's gardens makes the detour well worth it.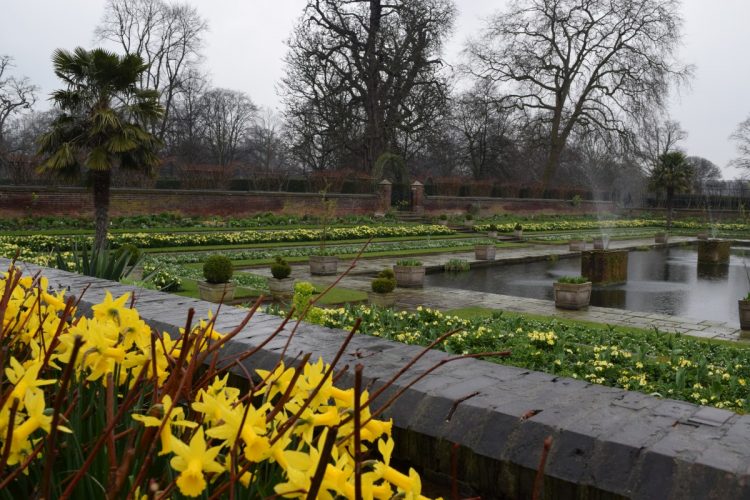 Shopping
The best shopping can be found on Kensington High Street, where Prince Harry himself was once spotted coming out of the TK Maxx. Upmarket chains rub elbows with small boutiques and charity shops (which often end up with the best donated wares in all of London).
Tourists will of course want to check Harrods off their London bucket list, but the Brompton Road retailer, which occupies a 5-acre site and contains 330 departments, is not for the fainthearted. And while the iconic landmark is, to many, the very essence of British shopping, it was actually sold to the state of Qatar in 2010.
For another overwhelming experience, check out the new Whole Foods on Kensington High Street in the art deco Barkers Building. Rumored to be the largest Whole Foods in the world, the upscale 3-story market contains an entire room dedicated to cheese and offers several on-site eateries.
Museums
Kensington is perhaps best known for its monumental institutions: monumental both in their raison d'etre and their size. There's Royal Albert Hall, the iconic concert venue just across the street from Hyde Park, and a bit further to the southeast, the Victoria and Albert Museum, the Science Museum and the Natural History Museum. All of the museums are free (hence the crowds on a rainy, Sunday afternoon) and in the winter months, the Natural History Museum boasts an outdoor ice rink, making it a perfect place to take the kids, or a date.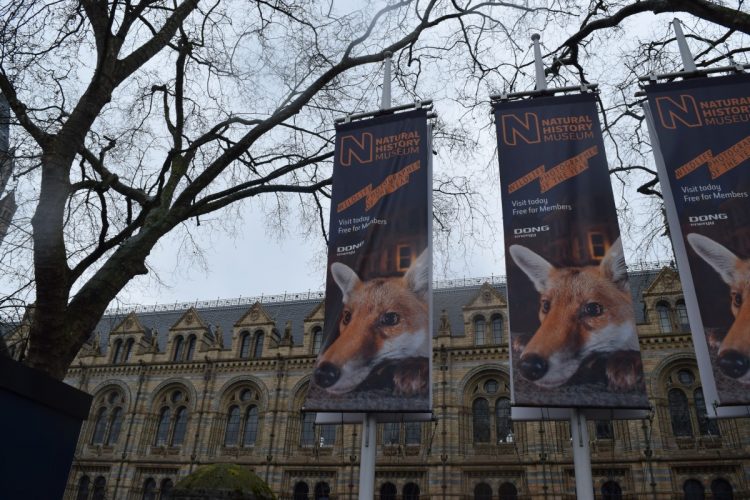 Special exhibits cost extra but are usually well worth the price of admission. With its Interactive Garden, the Science Museum is great for families, while the V&A's collection of decorative arts spanning 3,000 years will intrigue history buffs and artists alike. If you're looking for dinosaurs and a shorter line to get in, check out the Natural History museum.
Getting to Kensington is easy with the Piccadilly, District and Circle lines all stopping in South Kensington. Countless buses stop along Hyde Park and near the museums as well, and all of the sites mentioned in this piece are within easy walking distance of one another.