It's summertime in Seattle, Washington. Hit the water now that the rain subsided and the gray clouds turned into white cotton. Raise a glass of craft beer, cider, wine, or spirits. Check out the city's varied outdoor festivals.
Pike Place Market Expands
This summer marks a major expansion for Pike Brewing Company. This  Seattle landmark based in Pike Market led the way for the Seattle craft brewing scene. They will be opening Tankard & Tun, a new restaurant, oyster bar, and few deck adjoining an expanding fermentation cellar. This expansion will create a plethora of seating arrangements from intimate spaces to spacious views of Puget Sound offering their pairings of craft beer with locally sourced food.
Concurrent with this expansion, Pike Place Market is adding a 30,000 square-foot MarketFront plaza and viewing deck. Set to open on June 29, 2017, this expansion will include 47 new rooftop day stalls for farmers and artists, public art installations, viewing deck, and additional parking space for cars and bicycles.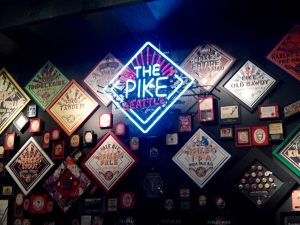 Promoting Seattle Craft
According the first Craft Spirits Tourism Index issued by Travelocity, Seattle is ranked #1 among 20 large and small metro areas. On July 8, 2017, area distillers will congregate at Fremont Studios for PROOF, (proofwashington.org/), the annual Washington Distillers Guild's tasting festival. Here attendees can sample a variety of spirits from over 40 Washington distillers along with food from local restaurants.
Those interested in tapping into Seattle's growing cider scene should check out the 7th annual Cider Summit Seattle. This region's largest cider festival features over 150 ciders from around the world. Cider enthusiasts will gather at Lake Union on September 9-10, 2017 to sample ciders along with cider cocktails, a dog lounge and music.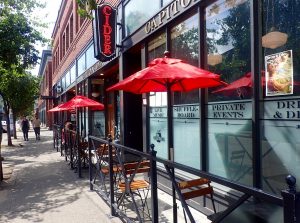 In addition, one can find a plethora of festivals celebrating Seattle's breweries and the larger Pacific Northwest brewing culture. Click here for a full listing of beer festivals. Also, check out this link for a listing of Seattle's urban wineries.
Play on the Water
Lake Union comes alive with a wide array of boats, kayaks and other water craft dotting the water. In particular, check out the Center for Wooden Boats' free Sunday morning sails on board a variety of wooden motor and sail boats. Boats are also available for rental, along with classes, workshops and other educational opportunities. Be sure to also check out the other historic boats on display, as well at the The Museum of History and Industry (MOHAI).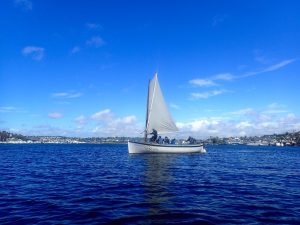 Those looking to kayak within Seattle's city limits should check out Ballard Kayak. Also, Alki Kayak Tours and Adventure Center in West Seattle gives adventure seekers a chance to kayak along Seattle's urban beach.
Also, Seattle Seafair offers a range of marine events from June 14-August 20, 2017. This non-profit festival founded in 1950 currently offers more than 75 sanctioned events that attract over two million people.
Explore Seattle Center
This 74-acre public gathering place was originally built for the 1962 world's fair and is now home for over 30 cultural, entertainment, and educational opportunities. Among the must see stops within the center's grounds include the Chihuly Garden and Glass Museum, the Museum of Pop Culture, Pacific Science Center and the iconic Space Needle. A range of festivals, musical acts, and other events happen throughout Seattle Center with many of these events free or low cost. Check out Seattle Center's calendar for a full listing of activities.
Party in Capitol Hill
From July 21-23, 2017, six city blocks within the Capitol Hill region of Seattle becomes transformed into a giant block party. This ticketed event showcases over 100 local and national artists. Concurrent with this block party, Capitol Cider presents their Under the Block Party. From 9pm to closing, this bi-level tavern will serving up a diverse range of musical acts along with food and drink specials highlighting their wide range of ciders and gluten-free food.
Other Seattle festivals include the Fremont Solstice Festival (June 17-18, 2017), Dragon Fest (July 15-16, 2017), and Bumpershoot (September 1-3, 2017). A full listing of summer activities can be found in this guide from "Seattle Times."