On the cusp of the Midwest and the South, Louisville is a city with a lot of personality. This shows in its history, food, arts, and drinks. This easy-to-get-to Kentucky town offers so much to do for a fun vacation it's hard to decide what to include.
1. Check out the Louisville Sluggers
If you have ever been even an occasional fan of baseball, don't miss the Louisville Slugger Factory & Museum. You can walk through every step of the making of bats on the guided tour. 
At the end of the factory tour, it's lots of fun to see all the signed bats from legends such as Kris Bryant (Chicago Cubs), Mookie Wilson (NY Mets), and Cal Ripken Jr. (Baltimore Orioles). Then you can try your hand at testing out one of the Louisville Slugger bats.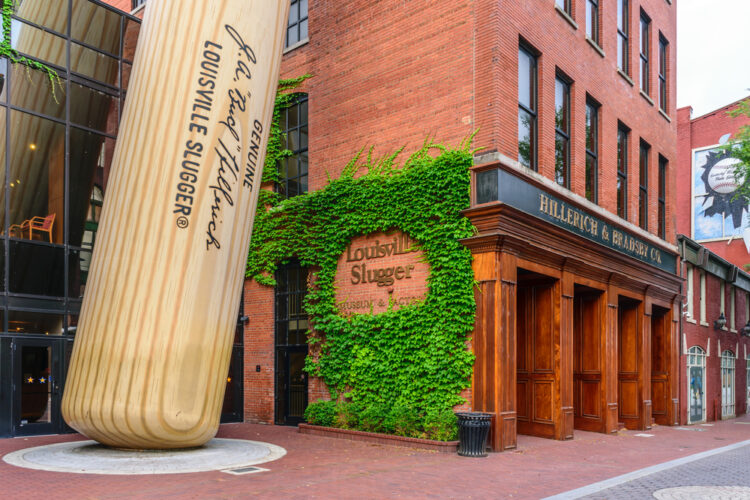 2. Attend the Bourbon and Beyond Festival
I have yet to find another festival that compares to Bourbon and Beyond. It includes music, food, and drinks in a way that you've never had before.
The music at Bourbon and Beyond is always a selection of the very top artists and groups and some that you may not know. As for the former, they have had Pearl Jam, Stevie Nicks, Sheryl Crow, Robert Plant, Lenny Kravitz, ZZ Top, Foo Fighters, even Emmy and Golden Globe winning actor Kiefer Sutherland performing with his band. 
The food events, with top chefs such as Carla Hall, Tom Colicchio, Jose Salazar, and Stephanie Izard, include demonstrations and tastings, while local restaurants sell a huge assortment of food. It's the same with the bourbon, as seminars teach you, and lots is sampled and sold. 
3. Learn About the Kentucky Derby
Even if you have never made a trip to Louisville, you've probably seen it on television in May as the Kentucky Derby is one of the most famous sports events in the world. Its home is Churchill Downs. 
If you can't make the trip to the Derby, you can still get a good idea of what it is all about with a visit to Churchill Downs. You can take a tour through the Kentucky Derby Museum, which includes behind-the-scenes areas such as visiting the horses and the track. The museum consists of everything you want to know about this famed race and its winners.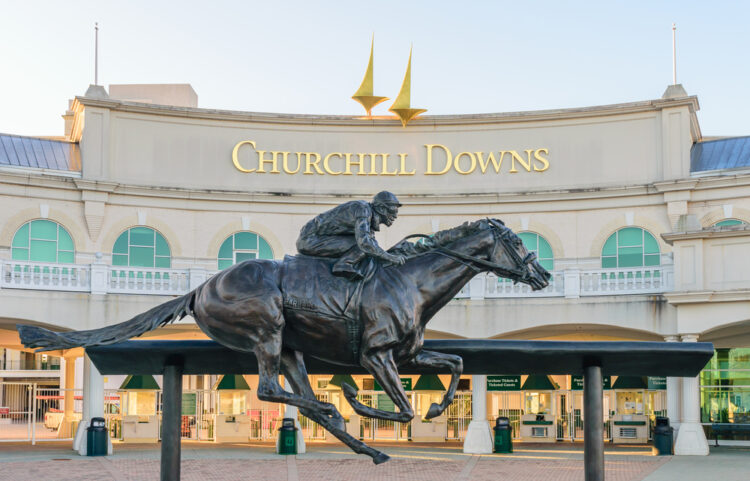 4. Eat Barbecue 
Don't leave Louisville without eating barbecue. Kentucky barbecue tends to lean toward hickory-smoked and always includes pickles! You can argue all day about which is the best, but the truth is that it's hard to find a bad one. 
If I had to pick one place, it would be Merles Whiskey Kitchen. The food was not only excellent, but I liked the atmosphere with live music. Doc Crow's and Bluegrass Brewing Company are also very popular and quite good. Make a stop at Comfy Cow for their delicious homemade ice cream sundaes. 
5. Zip through the Louisville Mega Cavern 
Touring a cavern has a new meaning in Louisville. The Mega Cavern is more of an adventure park – underground. 
Take a tour of the underground cave system on the tram. Then, you can see it from an entirely different angle as you can actually zipline through the caverns. If you (or the kids) still have some energy left, there's a Quest Obstacle Course.
6. Explore Bourbon Distilleries 
Louisville is now nicknamed "Bourbon City" because it has brought many of the suburban bourbon distilleries into the city. You no longer need to get in your car and drive around to learn about and sample the spirit.
Start at the Frazier History Museum, where you will find the Kentucky Bourbon Trail Welcome Center. They can do everything from explaining Kentucky Bourbon to setting up tours. Within the city of Louisville, Angel's Envy, Evan Williams, Jim Beam, and Peerless Distilling Company all have distilleries downtown. I'm a big fan of Old Forrester as they also have their cooperage in the massive location. The experience of watching the making of barrels is something you don't often see.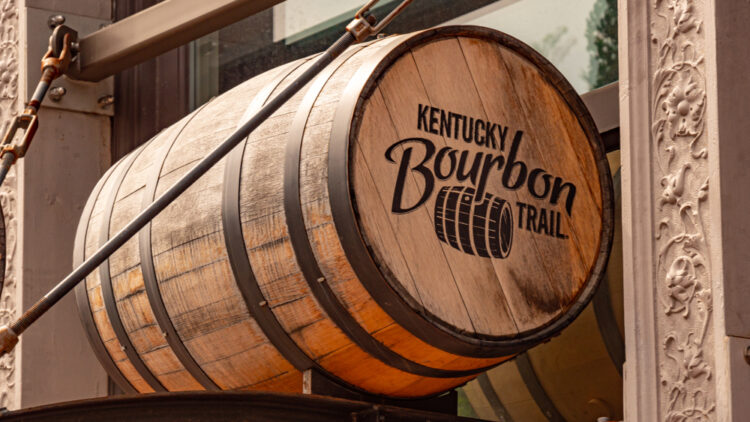 7. Visit the Animals at the Zoo 
The Louisville Zoological Gardens has over 1,000 animals on 130 acres, but it's about more than the creatures. The Zoo states it's mission as "Better the Bond Between People and Our Planet." It's shown in everything from the botanical gardens to the certification as Kulture City Sensory Inclusive, accommodating guests with sensory issues. 
The zoo also has a selection of educational programs for kids, adults, and families. 
8. Learn About the History of The Greatest
You will find very little missing on the life of Louisville native Muhammad Ali at The Muhammad Ali Center. The story of his life includes his life in and out of the ring. The journey is told in articles, photos, and videos. 
Muhammad Ali was much more than a champion, he was the greatest of his sport. He was also an activist and who was often in the news for controversy, but you'll learn more about the man, who gave himself tirelessly to charity work before his death in 2016. 
9. Hit the Rides at Kentucky Kingdom
Kentucky Kingdom has been a part of Louisville's family fun for over 35 years. The 67 acres include more than 70 rides and a Hurricane Bay Water Park, where you can reserve a cabana and have some chill time.
The amusement park was once owned by Six Flags, but has returned to its previous owner, the Kentucky State Fair Board. Its T3 roller coaster was the first Vekoma Suspended Looping Coaster to be introduced in North America. 
10. Take a Hike
Louisville is a city you'll love to explore if you love the outdoors. It's been called the City of Parks because it is one of only five park systems in the country designed by landscape architect Frederick Law Olmsted. Among the most popular are Shawnee, Iroquois, and Cherokee. The city is also working on a paved Loop Trail that will include more than 100 miles of hiking around the city. 
For a longer, scenic hike, you can head to Jefferson Memorial Forest, where they have 35 miles of trails, a 52-foot Alpine Tower to climb, fishing, camping, canoeing, and horse trails.