Religious travel to the Near Middle East has been a part of the fabric of faith for thousands of years. It is a region that encompasses countries such as Israel, Turkey, Jordan, Lebanon, Egypt, Greece, and Italy. These lands are steeped in spirituality and religious history. A pilgrimage to this area can be an extraordinarily uplifting experience for Christians, Muslims, and Judaism as it provides an opportunity to become connected with one's spiritual roots in a very tangible way. The first pilgrims traveled a difficult path on the dangerous roads of the old Roman Empire. Today's travelers will find their journey somewhat easier to achieve but no less rewarding in the doing.
In particular, Turkey is one destination that has long held special significance for Christians due its rich history and many sites relating to the life of Jesus and his disciples. This includes places mentioned in the Bible, such as Ephesus, which was home to many apostles, including St Paul and St John, and where Mary spent her last days before passing away. It is famously known for its role in the Bible, being a recipient city of one of Paul's epistles and the site of several Christian Councils, including the Council of Ephesus, and possibly being the location where John wrote his gospel.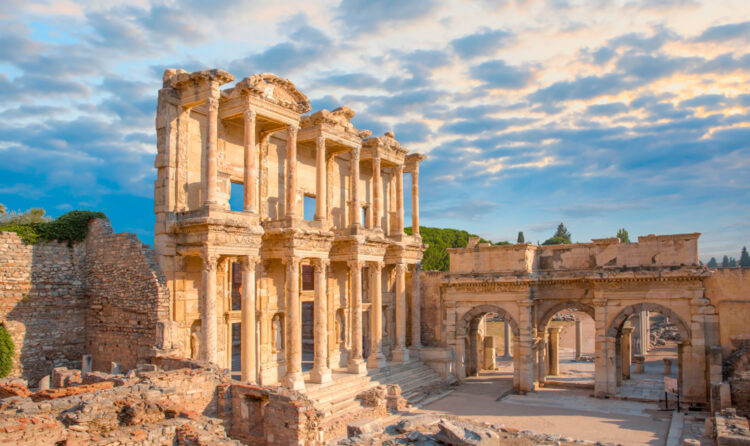 Cappadocia was believed to be an area where Christian refugees from Jerusalem took refuge around AD 70, and Troye which is where Moses received his mission from God, according to legend. The Cappadocians were present in Jerusalem when the disciples of Jesus Christ proclaimed the Gospel to them in their own language. (Acts 2:9). This momentous occasion occurred soon after the resurrection on the day of Pentecost.
In addition to their appearance in the book of Acts, Cappadocia also plays an important role in several early Christian writers, such as Ignatius of Antioch and Gregory of Nyssa. Ignatius, Bishop of Antioch in Syria, wrote several letters from prison to various Christian communities in the region and praised their faithfulness in Christ. In one letter, he writes: "For Cappadocian men are all those who believe in Jerusalem through our Lord Jesus Christ."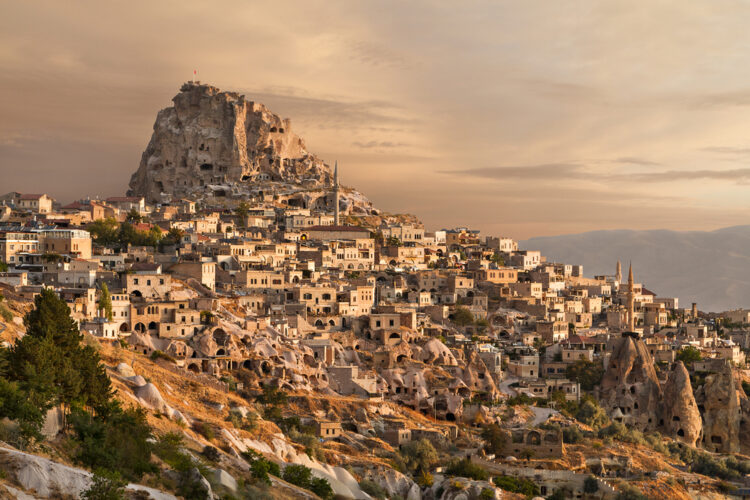 The nearby city of Izmir (Smyrna) is another important site for Christians as it was home to one of the Seven Churches written about by St John in his Book of Revelation. Other sacred destinations include Antioch with its beautiful Byzantine churches; Laodicea, which is said to have had one of the Seven Wonders of the Ancient World built there – namely The Colossus at Laodicea;  Ani in Armenia, once known as 'the City Of 1,001 Churches';  Mount Ararat where Noah's Ark supposedly rested after the Flood;  Bodrum Castle – originally built by Knights Hospitaller during medieval times;  Derinkuyu Underground City – originally used as a refuge by early Christians fleeing persecution; and lastly Constantinople (now Istanbul) which is considered by many people around the world today as the spiritual center for the Eastern Orthodox Church.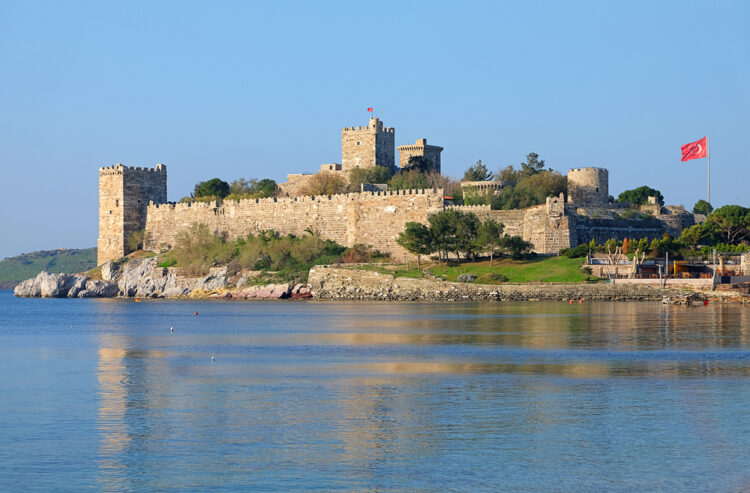 Visiting each of these destinations in Turkey offers pilgrims an opportunity to experience some incredible historical moments associated with their faith while also allowing them ample time for contemplation and reflection regarding their own spiritual path. In order to gain a deeper understanding of the religious heritage found in these lands, visitors have been traveling here since ancient times. For Christians wanting to seek a greater level of enlightenment, taking part in a faith-based journey can be an enriching experience. Such excursions typically include visiting the sites of biblical events or churches that have endured through centuries of time and adversity.