With Valentine's Day quickly approaching, you may be wondering how to surprise your traveling special someone with a gift that will take their breath away as they pack their suitcase. Or, perhaps you want to treat yourself to your very own fun getaway this year, but either way, the rolling, olive tree-dotted hills of central Italy have a trip in store for you that's bespoke just for the day of love.
Beyond the usual amorous feel of the land of lovey-dovey candlelit dinners with fresh, homemade pasta and robust local wine, trace the footsteps of the real Saint Valentine himself from the third century. Use this guide to find famous sights from his lifetime, including his hometown of Terni and the majestic basilica there built in his honor. Happy trails, and happy hearts day!
Terni
We begin our festive journey in the town of Terni in central Italy, the birthplace of Saint Valentine and the location where he was the reigning bishop. Step back into the 200s A.D., when Romans ruled these lands, as you discover the serene Basilica of San Valentino with its altar and remains of the saint. The church was reconstructed around the beginning of the 1600s and is steeped in area history.
Elsewhere in Terni, festivities dedicated to the patron saint of lovers take place all February long, so you're sure to witness something exciting! Renew your dedication to your significant other at the Feast of the Promise, held at the basilica and celebrating the ancient love of Sabino and Serapia. Legend has it that this young couple, among many others, was helped by Saint Valentine to keep their relationship alive, even in the face of death.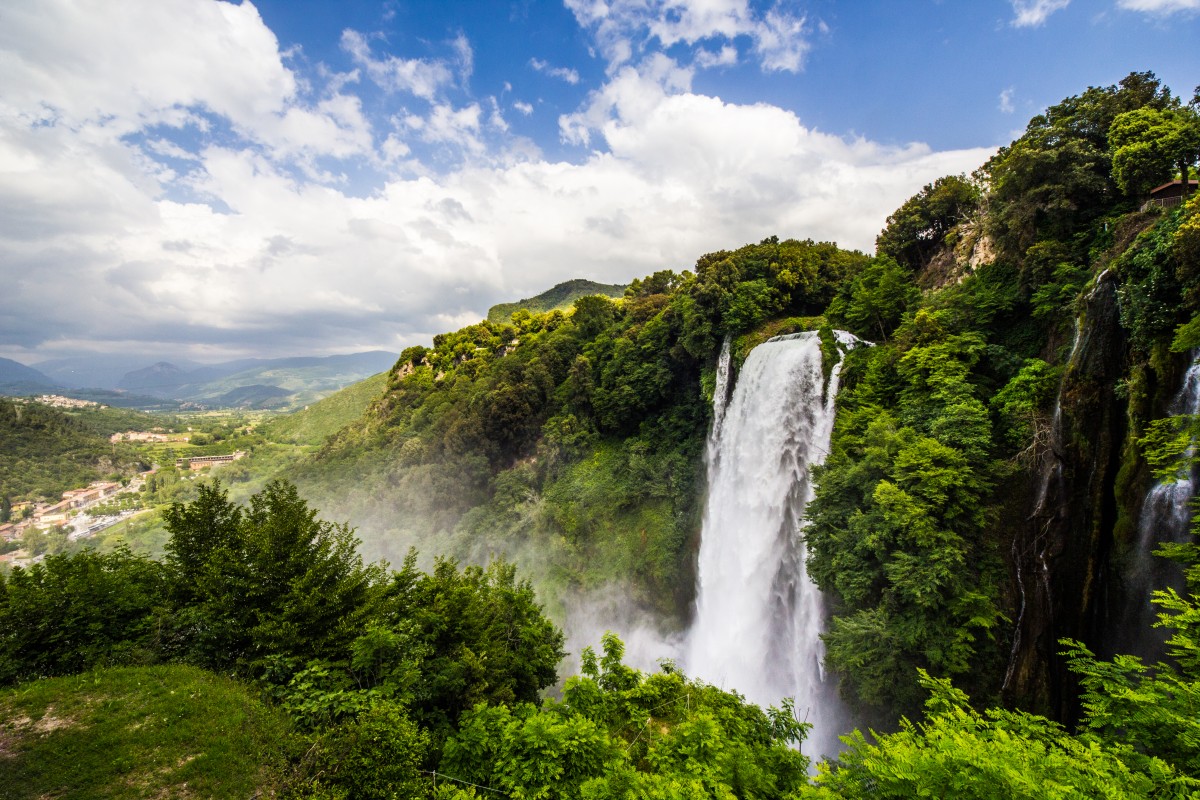 Umbria & Perugia
Chocolate is a favorite gift for Valentine's Day, and also conveniently happens to be a major food industry in the region of Umbria, where Terni is located. Pick up some sumptuous chocolate hearts to give your sweetheart on the big day, and perhaps a few extra for a joyous surprise when you get back home. Half an hour down the road from Terni is the regional capital of Perugia, where chocolate lovers delight in the Perugina Chocolate Factory. Have an extra special Valentine's outing with your spouse as you learn about this sugary local passion. There's even a hotel dedicated to chocolate in town: the Etruscan Chocohotel is themed entirely around this tempting treat and features a cafe and gift shop to soothe even the most severe of sweet tooth cases.
Padua & Monselice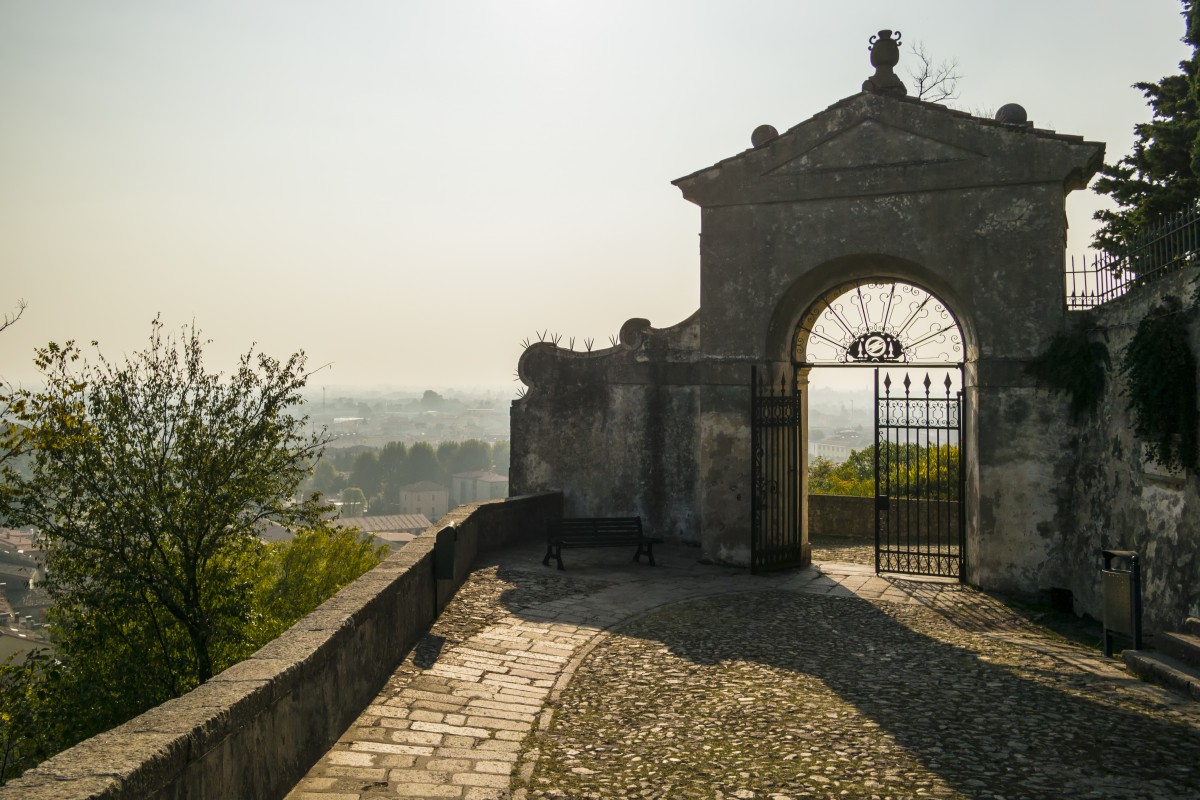 Though technically in northern Italy, lovely Padua could not be left out because of a beloved charm known as Saint Valentine's Key that is sold throughout the area. Said to be a symbol of romance and a cure for epilepsy, the powers of this sacred key are taken very seriously. Find one of your own to lock in the union and bless the path of you and your partner. If you're around on the 14th of February, stop by the Oratorio di San Giorgio in nearby Monselice. Here you can watch the annual ceremony when these spiritual keys in gold are given to children for protection from epilepsy. Besides being the designated saint for romantics and epileptics, Saint Valentine is also assigned to help beekeepers and fainters, so he has a lot of duties!
Rome
Now it's time to move along to grand and bustling Rome, the city where Saint Valentine once served as a priest. He also was sadly beheaded and initially buried here, after upsetting the reigning Roman emperor, Claudius the Cruel. This temperamental leader was not happy that Saint Valentine was secretly marrying off his soldiers and at the same time following Christian teachings instead of pagan ones.
Pay your respects to the humble man who was known for his Rose of Reconciliation, after helping arguing couples by giving them a rose and some much-needed advice. Even in February, you may be lucky enough to find aromatic, delicate roses in abundance at the wild and welcoming Botanical Garden of Rome, run by the Sapienza University of Rome. Learn about both exotic and native varieties in their extensive rose collection, as you ponder how this flower has been linked with matters of the heart for thousands of years.
The final segment of our trip ends at the towering Basilica of Saint Mary in Cosmedin, a storied Byzantine structure from the 8th century. Here lies the skull claimed to be that of Saint Valentine, framed in a small golden box and topped with a floral crown. As you bid farewell to the selfless saint, take a look at another iconic relic hiding in the church. Appearing in the film Roman Holiday with Audrey Hepburn and Gregory Peck, the eerie La Bocca della Verità stone head carving reminds its visitors not to make false promises. It's a little piece of wisdom for the road, and something to take with you as you continue your own journey in love!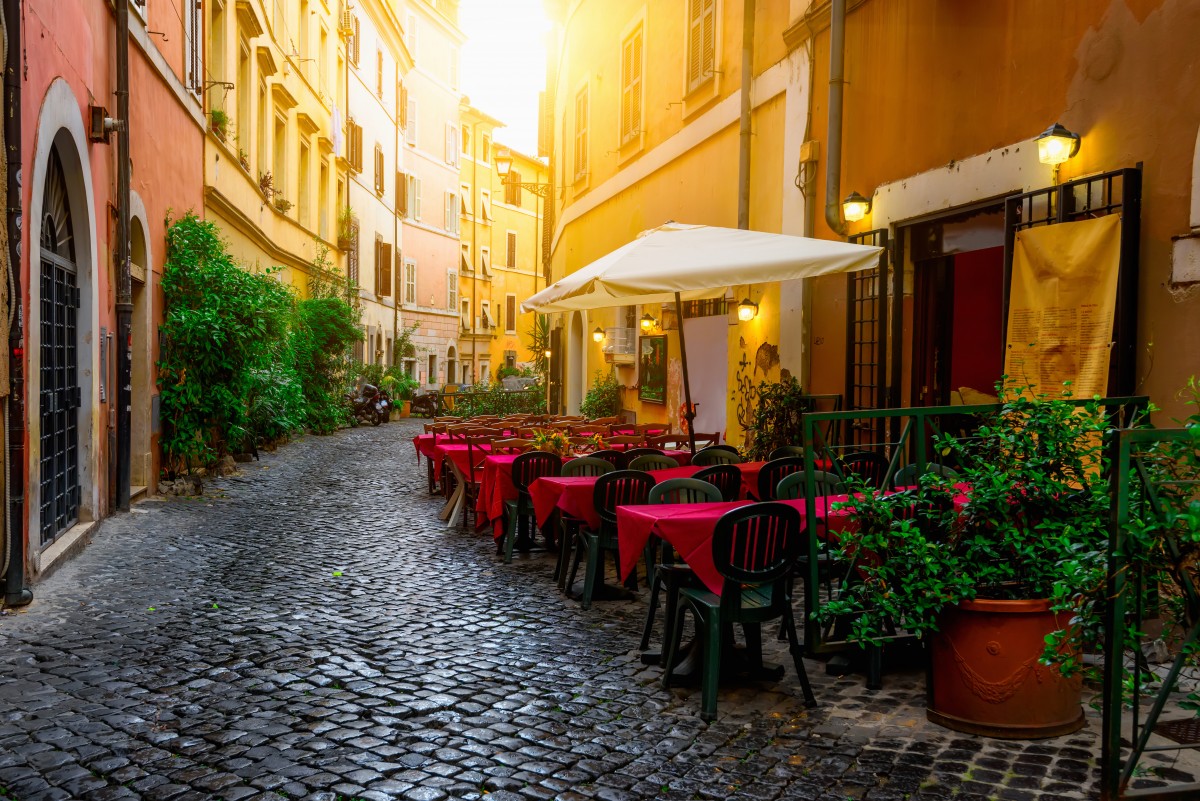 We hope you enjoy your romantic travels through Italy, and return home with fond, lasting memories. As this list follows the life path of our saint of the hour, you'll want to explore your options for the best routes to take logistically. Thanks for reading, and Happy Valentine's Day to you and yours!