Everyone wants to go to Ireland, and it seems that everyone wants to go in the summer. Now don't get me wrong. There is much good to be said about the warm days of summer on the greenest of islands. However, fall, winter, and spring offer their own special charms, as well as being amazingly affordable times to travel. The scenery is still stunning, the people are still Irish (and maybe more so, relieved of the pressure of so many tourists), and the pub life is especially warm and friendly.
Most destinations have a prime season for travel that coincides with excellent weather. Throughout this "peak season", the crowds tend to be heavy and the prices high. Ireland's peak season is the summer months: mid-June through mid-September. When the weather is typically less than balmy, destinations, experience a "shoulder season" and a "low season." Shoulder season in Ireland is April, May, early June, and early October. Shoulder season has the distinct advantage of retaining many summer travel perks: longer days, good weather, and extended shopping hours. Low season is November through March – the winter-weather months in Ireland.
Rates and crowds lessen proportionally as you travel farther from the warmer months. Airfares are often hundreds of dollars below peak season rates, and hotels offer bargain discounts. But for many, one of the best advantages of traveling in the so-called "off-season" is that it's much easier to enjoy and absorb Ireland's renowned culture and avoid getting lost in crowds of tourists. Off-season visitors often find that their hosts, hoteliers, and shopkeepers engage easily in conversation and provide individual attention, increasing the odds of a fascinating and flawless vacation.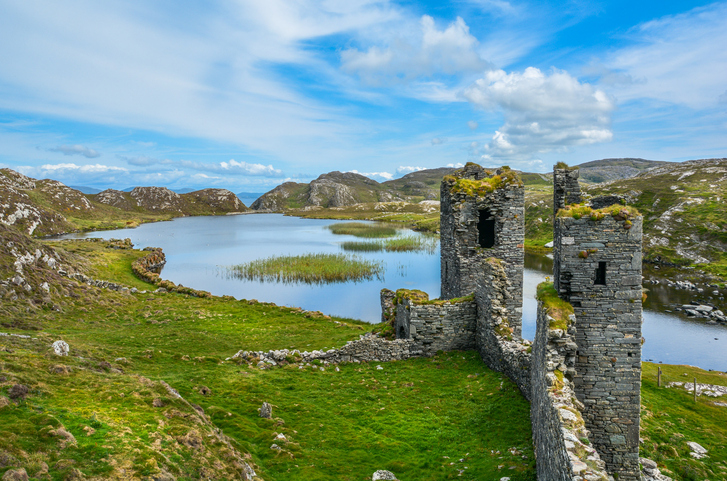 Off-peak Ireland is one of the best travel bargains worldwide… short daylight hours and cool weather provide a new, moody perspective on the country. Celtic architecture and cool seascapes fill mornings of exploration, and crisp afternoons call for cozy Irish sweaters and refuge in a warm pub, where visitors mix with the locals.
One of the great attractions of Ireland is that many of its amazing sites are wide-open: the cliffs and shores, castles, cathedrals, and great stone circles are accessible throughout the year. The countryside, too, holds its famous green, even in the winter when visitors can trace the landscape of long stone walls against a leafless sky and emerald-colored hillsides.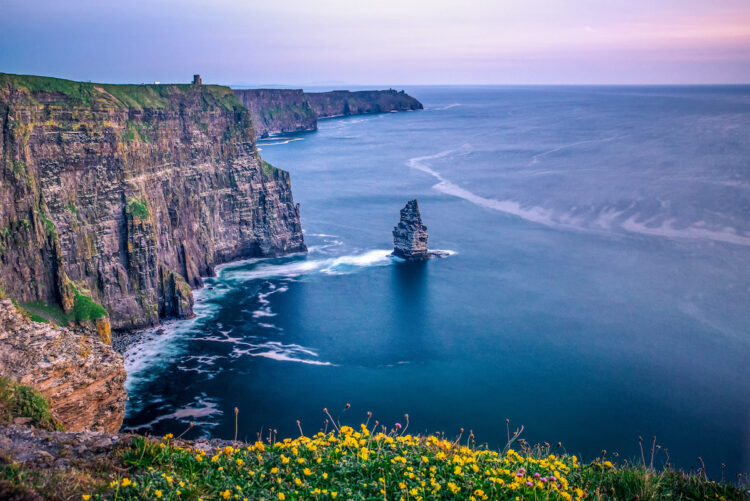 To ensure your comfort while you wander through Ireland, bring heavy sweaters and outdoor clothing, and hats. Warm, comfortable (and preferably waterproof) shoes are a must, and pack turtlenecks and windbreakers for good measure. The good news is that because Ireland is situated on the eastern Atlantic side of the Gulf Stream, temperatures are typically more moderate than in continental Europe. Ireland's average winter temperature is a relatively mild 45 degrees Fahrenheit.
Ireland can be equally enjoyed through a fully escorted or independent tour, and often at additional savings over already low rates. A good travel agent/advisor familiar with Ireland is the best resource for planning your off-season itinerary to ensure that you experience the best aspects of traveling during this time. Travel advisors can connect you to highly regarded tour operators who are financially sound and have a reliable history of taking care of the agent's clients.
So pack a sweater and have the Emerald Isle to yourself!