Have you ever heard of a rock that can grow and reproduce? Rocks that grow and even multiply do exist and are called "trovants." These geological wonders are strange and fascinating mineral formations that have puzzled scientists for decades. Trovants are found in Romania, near the town of Costesti, and attract tourists from all over the world. Trovants are similar to other rocks and the surrounding soil in composition.  In appearance, however, trovants take on unusual bulbous shapes.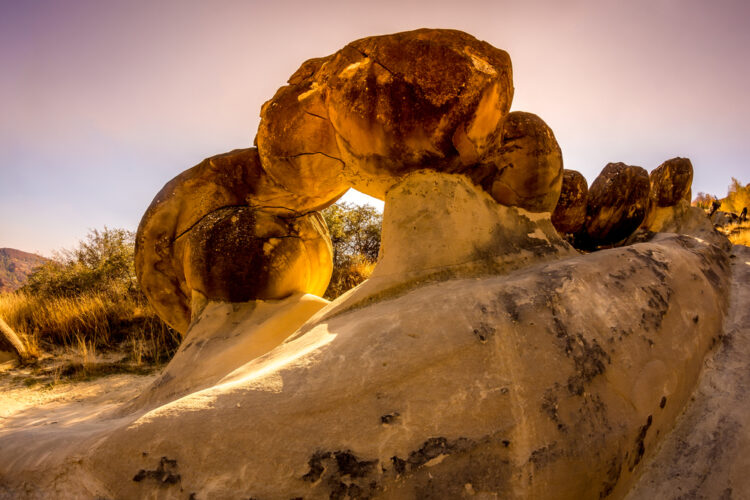 What truly sets trovants apart, however, is their apparent ability to "grow" when exposed to rainwater. The trovant stones are referred to as "living rocks" by the locals in the area. The stones, in some cases, even "reproduce" by breaking into two or more smaller rocks. Trovants' ability to grow and reproduce is still not fully understood, but scientists continue to study them to uncover the mystery behind these fascinating rocks.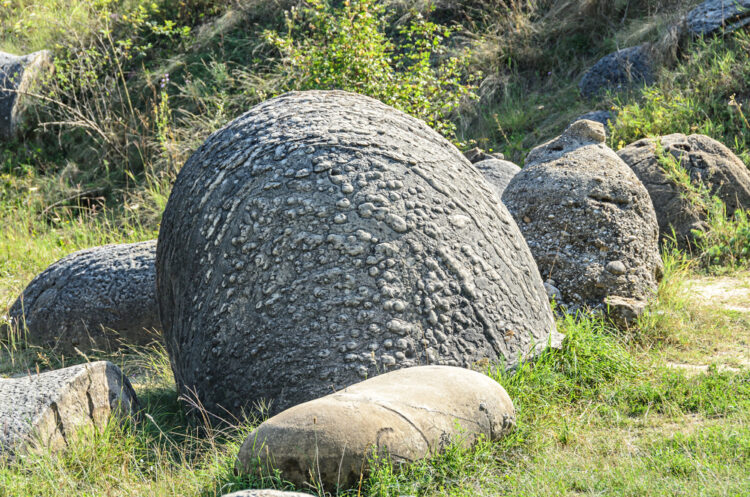 The trovants consist of a stone core and an outer shell of sand. After a rain, small stone growths form on the rocks hardening and giving the appearance of organic growth.  They sometimes secrete a cement-type substance that causes them to appear to "grow." Scientists have even discovered spherical growth rings when cutting into the stones. They are composed of sandstone and other compounds and are, in fact, a "concretion" or hardening of sedimentary soil.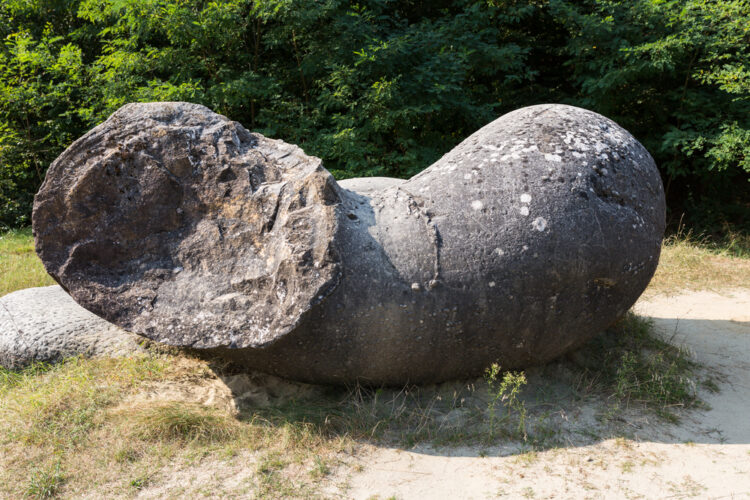 One theory is that trovants are formed by the accumulation of mineral-rich sand and sediment in a specific area. Over time, the minerals in the sand and sediment harden and form rock-like structures. Another theory suggests that the growth and reproduction of trovants is caused by seismic activity in the area. The vibrations from earthquakes and other seismic events can cause the minerals in the sand to rearrange and form new structures, leading to the growth of trovants.