According to the U.S. Travel Association, active family travel is one of the fastest growing segments of the $554 billion dollar travel market!  Gone are the days when the family vacation where you packed up the woody and headed to the beach.  Today's family is packing the SUV or minivan setting out for adventures—not vacations!  They are windsurfing, dude ranching, bicycling, backpacking, scuba diving, white water rafting, mountain climbing, fly fishing, ice fishing, and driving game in the Masai Mari Reserve in Kenya.  Today's travelers are the aging Baby Boomers, their Generation X children and in some cases their Generation Y grandchildren.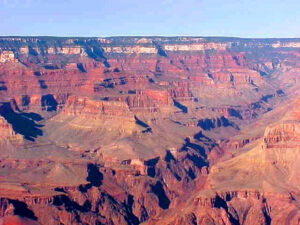 So, what do you expect of a family adventure travel vacation?  Anything you want.  But, there are usually some common denominators to look for a good family trip.  In addition to the basic questions, challenge your travel professional a little and enjoy your trip all that much more!
How many other families will be on this trip?  There is nothing worse than hooking up with a group with nothing in common!
What are the ages of the children?  Parents? Grandparents?  Again, this will add to your experience and you will probably walk away with some new-found lifelong friends. But never discount the presence of older active travelers.  I have three children; and one of their fondest memories is of an old man in Maui who took the time to show them how they cut sugar cane—the old fashioned way!
Are there separate activities for adults and children?  Realistically, adults do not want children around all the time almost as much as the children don't want the adults around.  Make sure your trip has both separate time and together time.
Is there a way to contact other travelers BEFORE the trip?  If everyone agrees, why not correspond via facebook, email or phone before the trip?  Many friendships are built in anticipation; and once they finally meet it is like a reunion.  At Single Parent Travel, we create private groups specifically for each group trip.
As you plan your winter, spring or summer trips, break the mold and go out on a limb for a change. It can be as wild and extravagant (travelspeak for expensive) as you like or very budget minded.  Regardless, you will be sure to meet some wonderful people, and walk away with some lifelong memories. There is nothing more breathtaking than that first glimpse of the Grand Canyon from the rim or looking down at a Class 3 rapid.  Is your curiosity piqued?
National Parks?
I'm not referring to the two or three hour "drive through" visit with several quick stops to take pictures. Rather, I am talking about a visit of several days to a week or more – staying at a cozy (more travelspeak for sparse) national park lodge in the heart of the park, watching an eagle fly majestically overhead, listening to the coyotes howl as you and your family stare at a sky full of stars that come right down to the horizon.
National park accommodations range from luxurious rustic lodges to budget cabins in the woods. There is an endless variety of things to do, such as free ranger-guided hikes, riding a horse or a covered wagon to an authentic cowboy cook-out, and visiting delightful museums in beautiful settings that display the history of the park and the area.
Accommodations and pre-reserved activities for the most popular national parks, such as the Grand Canyon, Yellowstone and Yosemite must be booked at least nine months in advance if you are traveling in the high (summer) season.
Got Adrenaline?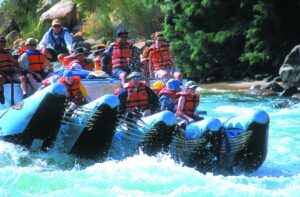 For the adrenaline junkie, white water rafting might be your choice.  From a day trip to the Lower Youghiogheny River in Ohiopyle, PA with Mountain Streams (www.mtstreams.com) to the wild raging rapids of the Green, Colorado, or Salmon rivers of the American west, you are sure to have the thrill of your life.
While the Lower Yo is a great day trip from the Northeast U.S., there is nothing quite as majestic as the rivers out west.  Envision a day of rafting and playing on the river bed followed by an included meal prepared by a chef on the banks on the river.  Your accommodations will be in tents with cots (not a Holiday Inn in sight), or you can elect to sleep under the stars.  Western River Expeditions (www.westernriver.com) does a tremendous job with food preparation, activities and riverside camping.  You navigate the rapids with their expert guides and let them handle the rest.  Western River has been operating for almost a half century and knows the rivers better than most.  They are very family friendly and will accept rafters as young as five.
Travel for today's families is a different breed and there are so many options available.  Our day to day lives are filled with deadlines and commitments; today's active traveler leaves those all behind and is able to see the beauty that this world really has to offer.  Get out there and surf the web (or the waves in Kona), speak with friends, and visit your professional travel counselor to design the active vacation for you!