I was lucky enough to take my first trip to Venice at 14 but that early exposure to world travel came with an early exposure to budget travel accommodations as well. We stayed on a campground on the mainland and had to leave the lagoon before sunset to make sure we didn't miss the last transfer of the night.
If you find yourself in a similar situation, forced to tour the romantic northern Italian city in a single day, don't fear! Whether you're on a budget or on schedule, you can hit the highlights in a few well-planned hours, as long as you know where to start.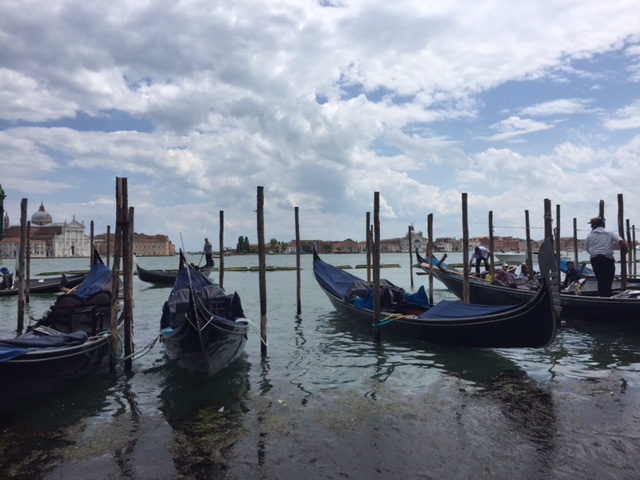 If it's your first time in Venice, head to the Doge's Palace in the Piazzetta San Marco (or Saint Mark's Square for English-speakers). Try to avoid peak times by getting their early in the morning before the cruise ships arrive and give yourself about an hour to travel back in time to time when Venice was a major naval power with a robust economy. Don't miss the famed Bridge of Sighs (but if the line is long, skip it; it's virtually impossible to get a good photograph out of the floral-shaped lattice windows but that won't stop plenty of tourists from trying.)
If you have time, nip into the nearby Basilica San Marco and feast your eyes on the Byzantine splendor: between the huge mosaics infused with gold leaf tesserae or cube-shaped tiles and the onion-shaped domes, you'd be forgiven for thinking you'd somehow ended up far, far east of Venice. This is because the city and its trading routes brought architectural and artistic influences from the around the world (including a larger than life team of 4 bronze horses, stolen after the sack of Constantinople in 1204).
The bell tower in the center of the square, St Mark's Campanile, offers a great view of the square but beware: if you have a phobia of birds, you'll want to stay away. Tourists and locals alike get a kick out of feeding the pigeons that flock to the square, sometimes lying down and covering their entire bodies with birdseed or bread crumbs to pose for a picture.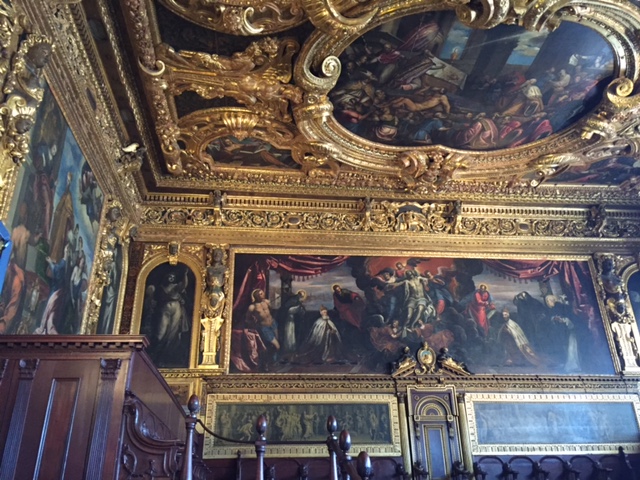 If you're ready to take a rest, grab a coffee or a glass of wine at one of the many outdoor cafes flanking the square, but beware you'll pay a premium for seats with a view, especially if there's a musician to serenade you. For a quieter, more intimate experience, leave the crowds behind and get as far from the cruise ships as you can before settling down.
Most tourists head to the famed Rialto Bridge for souvenirs, but again: you'll pay a premium here. Nevertheless, the famous landmark is well worth a stop, if only to experience the hustle and bustle and snap a few pictures. Its dozens of tiny shops span the Grand Canal and offer everything from handbags and Murano glass to kitschy souvenir aprons and miniature gondola figurines.
For a more enriching shopping experience, take a short boat trip to the nearby islands of Murano, where you can take a tour of a glass workshop and watch live demonstrations by expert craftsmen. The end of the tour will almost always include a sales pitch but you're under no obligation to make a purchase. That said, savvy shoppers should resist the urge to settle for the cheap trinkets offered at many of the other shops throughout Venice: if the price seems too good to be true, it probably is. Authentic Murano glass isn't cheap, and when you see all of the labor involved you'll understand why. When purchasing souvenirs try to avoid the knock offs from China by investing in a quality piece of local glass instead.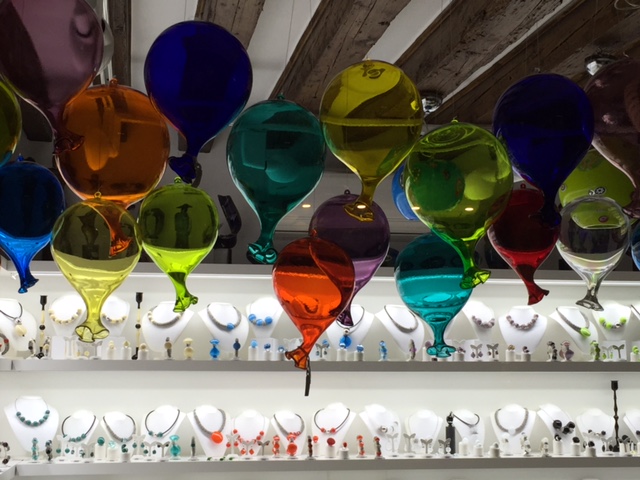 No whirlwind tour of Venice would be complete without a sunset sail upon a traditional gondola through the Grand Canal. Rates are generally fixed and start around €60 during the day and €80 at night, so budget accordingly. There's no more romantic way to end your evening, especially if you find a gondolier with a great voice or hire an accordion player to accompany you. Your tour will include a stint on the Grand Canal and passage down several of its hidden offshoots, sailing past centuries-old palaces and crossing beneath historic footbridges.
With this itinerary, you'll be able to cross the highlights of Venice off your bucket list, and—perhaps more importantly—start planning for your return trip.