Just a short, two hour drive heading north from the oppressive heat that strikes Phoenix during the summer months, is Flagstaff, Arizona. While not the most picturesque drive imaginable, it is easy and direct. When temperatures are topping the triple digits on a daily basis, Flagstaff is a wonderful respite to get away from the heat and sink into nature, food and relaxation. It is not uncommon to leave Phoenix on a 118 degree day, and arrive in Flagstaff to an almost chilly 75 – 80 degrees.
Flagstaff is most commonly known for its sheer proximity to the Grand Canyon, as well as the home of NAU (Northern Arizona University) and admittedly, Flagstaff does not have the romantic setting of a Paris; the exotic fire of Thailand, nor the flashy,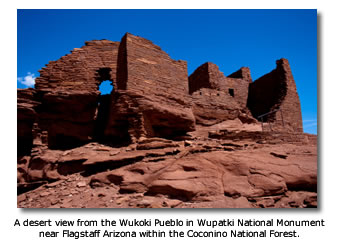 over the water bungalows dotting the waters of Tahiti, but what it lacks in exotic intrigue, it makes up for by being secretly seductive. It is the embodiment of small town ambiance that wraps you tightly, and entices you to stay. Everyone is friendly and engaging. The locals are happy for the business, and the tourists are charmed by the relaxed vibe that permeates the air. Being in Flagstaff harkens back to when life was simple, and in keeping with the spirit, the history of route 66 is alive and well, and lulls visitors into a sense of days gone by, yet by sheer virtue of visiting Flagstaff, they too become a part of its history.
There are really no "luxury" accommodations in Flagstaff, but most places are clean and well maintained. While I primarily stay at B&B's in the area, there are a host of hotels that can accommodate singles, small or large families and groups. If you stay close to the town center, you will find yourself within easy walking distance to everything – shopping, dining and entertainment. If you chose to stay in the outskirts of town, most places are still only a short car or cab ride away.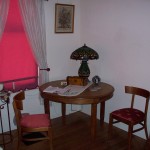 When you are there, you never feel rushed or hurried to do anything, but if you should ever make your way to Flagstaff there are a few places you should check out. The Starlight Pines B&B is a delightful place to stay. It is run by Michael and Richard, and their two tiny dogs, Taz and Mooshu. During a summer stay at their property, I was regaled with tales of Taz and Mooshu, as well as being treated to a morning breakfast that surpassed my expectations. The Starlight Pines B&B is slightly off the "beaten path," but boasts a beautiful wrap-around porch with a comfortable porch swing. All of the handsome rooms each have en suite bathrooms, and are well maintained and comfortable.
A must for dining is the Cottage Place Restaurant, which is housed in a converted home turned restaurant. The service is impeccable; the food selection, while fairly limited, is perfect and has something for everyone; including an extensive wine list. It boasts a menu of steaks, interesting lamb, chicken, and seafood dishes, served with a sophisticated panache (think escargots and chateaubriand), that is quite unexpected for a sleepy town like Flagstaff, but much appreciated. The dining experience rivals any high end restaurant that you would expect in a large city, yet it is delicately tucked away like a pearl in an oyster – waiting to be discovered.
The evening is not complete without a visit to the Wine Loft. It is one of those destinations that if you don't know where it is, you can easily bypass it. The Wine Loft is situated on the second floor of a narrow building on San Francisco Street. This cozy, tucked away wine bar's claim to fame is the eclectic mix of fine wines and board games. Where else can you end an evening with a bottle of Pinot Noir and a quick game of backgammon? Well, besides the comfort of your own home.