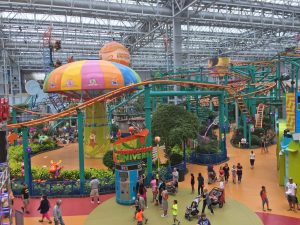 Can you imagine heading to the mall and having your family begging to come along? The Mall of America in Bloomington, Minnesota, is more of a city than a shopping mall. It has a selection of attractions which include an indoor amusement park and an aquarium. It also has its own hotels, tax free shopping, and restaurants to please every palate.  Consider it more of a vacation than a shopping experience.
A Full-Size Amusement Park
Only when you realize that nine ballparks the size of Yankee Stadium can fit inside the Mall of America does it make sense that a full-size amusement park can call it home. Nickelodeon Universe is just that. It has 27 rides and attractions – all available year-round, without a thought to the weather.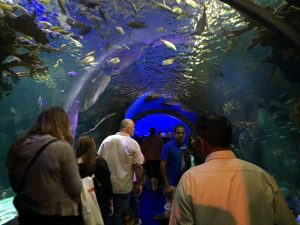 Tickets are available for individual rides, or you can buy passes good for one or two days of unlimited rides. Passes are available at Nickelodeon Universe when you arrive, but they cost less if you purchase them online.
Underground Aquarium
It's always 70 degrees throughout the mall, but within the waters of the SEA LIFE Minnesota Aquarium tanks are adjusted for a huge selection of marine life. They consume more than 100 pounds of food each day, and that doesn't include the 90 plus pounds of food the sharks eat.
You can get a good look at the sharks through the underground tunnels, which also lead you to the habitats of jellyfish, stingrays, rain forest life, and more.
Fly Over America
It's hard to explain Fly Over America in terms that justify what a great family attraction it is. Everyone will love this ride of a lifetime. You'll actually feel like you are flying over America, visiting the greatest landmarks in the country, such as the Grand Canyon, Niagara Falls, and the Golden Gate Bridge.
The flight simulating special effects of Fly Over America rival Star Wars and it has been quite popular since it opened in 2016. Allow for plenty of time in case the lines are long.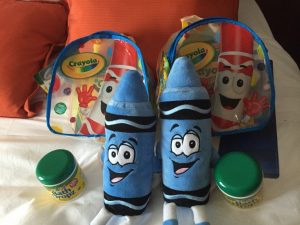 A Unique Shopping Experience
In creating Mall of America, the shopping experience was certainly not forgotten. Over 40 million visitors hit the mall each year to shop in more than 520 stores. The highlight of shopping here is that there is no tax on clothing in Minnesota so you are immediately saving even before the sales.
Shopping in the Mall of America also includes stores that you don't find in your average neighborhood mall such as LL Bean, American Girl, Beadniks (the largest bead shop in the world), Alpaca Connection, Lego Land, and even a Peeps Store.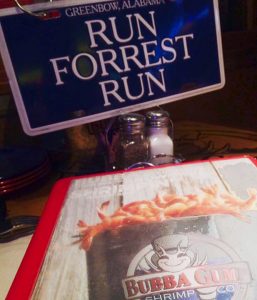 Food for Every Desire
You'll find fast food spread out throughout Mall of America so no member of the family goes hungry. Piada Italian Street Food is one of the more unusual food court offerings (a Piada is similar to a wrap) that goes one step further than the usual mall fare, also offering pastas and salads.
Bubba Gump Shrimp Co., from the movie Forest Gump, is a shrimp lovers haven and extremely kid-friendly, as is Tucci Bennuch, which offers authentic Italian. If you are looking for some bigger sit down meals, try FireLake Grill House or Twin City Grill.
Radisson Blu Mall of America
With so much to do at Mall of America, it's worth turning into a vacation.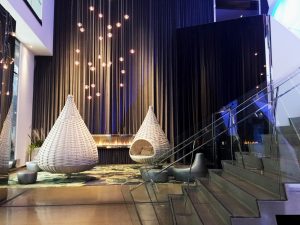 Radisson Blu is connected to the mall so you never need to step outside during your stay. This modern hotel has large rooms and is geared toward families with specials and junior suites. If you can get a package with breakfast, it's well worth it for their large morning spread.
A JW Marriott, which is also connected to the Mall of America, has recently been built. Additional area hotels offer free shuttles to the mall.
The Details
The Mall of America is located in Bloomington, Minnesota, just outside of Minneapolis. The Light Rail runs directly from Minneapolis International Airport and shuttles run additional points throughout the state. It is considered one of the top attractions in the country.  The mall is fully accessible from the parking lots and hotels, throughout the facilities. Wheelchairs and medical scooters are available to rent.
Self-parking 12,750: is available at Mall of America for free and valet parking is available for a charge. Wi-fi is complimentary throughout. Visit the Mall of America's official website for additional information.