I hear that house swapping is a viable vacation option, but I'm scared! What's the best way to go about the entire process without winding up either in a house where I would rather not be or having some other unfortunate experience that will make me stay home for life! Signed, Homebody in Seattle.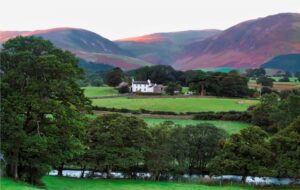 Dear Homebody: With the emergence of low cost airlines and local airports mushrooming up across the continent, inexpensive vacations are now even more accessible. But what seems to blow the budget every time, especially for those tied to specific dates around school holidays, is the inflated accommodation costs.
Yet few people know how to avoid this, which is exactly why I think 'The Holiday', a 2006 movie starring a troop of Hollywood greats, should become compulsory Saturday night viewing.
I pity foreign tourists being herded about in conventional sightseeing groups; ushered off buses, steered around museums and rounded up in the reception area of their impersonal hotels for a dawn start to more of the same. It thwarts the principle of authentic travel experiences.  The only way to encounter a culture is to parachute into its community and the only way to do this is by living locally, in someone else's house – whilst they experience the same, living in your house. It's called house-swapping and it's big, really big.
The principle of house-swapping is just that – swapping homes with someone that wants to visit your town as much as you want to visit theirs. Swappers are mostly seasoned travellers and proud home owners who are educated professionals of the upper income bracket.
When all a vacation will cost you is the air fare and some elbow grease in getting your home tidied up and your junk cleared out, the advantages of house-swapping are evident.
For sure, you'll need to be an independent and somewhat adventurous spirit to make this work, but the rules are simple: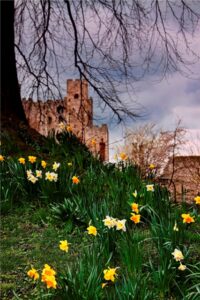 1.   Right from the start, be sure you're signed up with an established home-exchange agency like www.homelink.org.uk or www.homeexchange.com.
2.   If you live in a city that attracts foreign visitors you'll be inundated with home-swapping requests. Draw up a shortlist and don't be shy about asking for past references from anyone you're uncertain of. Then commit to a property and exchange further information with its owners by e-mail and telephone.
3.   Draw up a pre-swap agreement (if you're renting, check your landlord is happy with this), detailing what to do if something gets broken. Clarify who pays what in terms of telephone, electric bills, gas consumption, insurance excesses in case of accidents; staple foods such as flour, sugar, oil, etc.
4.   Leave your home clean. No need for a repainting, just a general spring clean including windows, refrigerator, cooker, and bathrooms. Lock away your most valuable items and clear away most of your clothing and personals, leaving space on shelves, in drawers and cupboards so your swapees can empty their suitcases, arrange their things and feel at home.
5.   Agree to book your transportation to the destination on the same day, then exchange details with your swapee. This will appease both parties that fiscal commitments were made and that neither plans to abandon the process.
6.   Before departing, leave your keys with the neighbour who will welcome your guests.
7.   Put together a welcome pack about your house and the area, detailing information like where the fuse box is, security features and how to use them, emergency contact numbers, best local restaurants, pet and plant care details, trash collection and local tourist information.
8.   Arrange for friends and family to pop over and welcome your swapee when they arrive. This serves the dual purpose of making your guests feel at home and having someone keep an eye on things. Be sure to leave a little welcome gift – a bottle of wine or a local speciality.

9.   Leave the makings of a first meal, nothing too fancy as your swapee could be tired and hungry and would be grateful not to have to go out for dinner or the store.
10.  Contact your insurance company and let them know of your plans. They'll more than likely be pleased to hear that your home will be occupied whilst you're on vacation. Take out any extra insurance if necessary. If your house-swap includes your motor vehicle, be sure your insurance permits you to add a named driver, and doesn't specifically exclude foreign drivers. Discuss who pays for minor or major damage. Don't forget to notify your local police about your house-swapping guests.
So if you're still feeling glum at the knowledge that the only glow you'll get this summer is from your laptop's toxic rays, you may want to rethink that holiday you had planned for the sofa. There is someone in the south of France, Turkey maybe even Miami that would quite literally exchange all their worldly goods to experience your city for a couple of weeks. You see, it's not just a house-swap, it's a car swap, a friend swap – in fact, it's a life-swap. So take every sensible precaution and get swapping.