As an avid traveler and a specialized travel agent, I have played the role of both consumer and supplier.  Throughout my professional career, I have spoken to many people who just don't know how to effectively utilize the services of a travel agent. Some prefer the internet as a booking and informational resource while others are unsure or uncomfortable seeking out a qualified professional.  What are the successful tools for working with a travel agent?  I call it my 4-step CITE program: Communication, Information, Trust, and Expectations.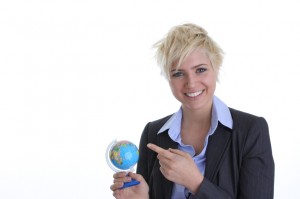 The first step is Communication. This word can be defined in so many ways, so let's break it down. Upon first speaking to a potential agent, clearly communicate your ideas, concerns, and expectations. What do you hope to experience during your journey? What accommodations do you prefer? Do you enjoy a comprehensive touring package or more independent time? Also, be honest about your budget. I have seen so many travelers first quote their preferred budget well below the actual amount. I understand the intention – they want to see if they can get a better value for their dollar. As an agent, I am taking the time to customize an itinerary within your budget. If I send you a proposal and the parameters have drastically changed, that is more time that you need to wait for a revised package price. And by then, the prices may have increased based on availability or other factors. Also, it is realistic to expect your agent to communicate with you in an efficient and timely manner. If you feel the time lapse is too great, or your questions are not being answered, be sure to address the issues immediately.
Step Two: Information. The flow of information is very important when working with an agent. When booking online, there is a cyclone of information with no human connection. As an agent, we are your advocate. Ask questions, consider alternatives, and be creative.  Be flexible with necessary changes due to safety or other circumstances beyond human control. Be sure to update your agent with any information about your travel plans, even if you feel it is irrelevant.  Information is the key to our advocacy and an essential part of building trust. Which leads me to step three…
Trust.  Agents are here to work with you and not just for you. In many cases, I am coordinating packages for travelers who are visiting a region for the first time. If I was that traveler, wouldn't I want to trust my agent? I do recommend researching the travel agency before placing a deposit. Are they licensed? Are they specialized in a particular destination? How many years have they been serving customers? Also, find out about the specific agent. Do they hold any certifications? How long have they been in the travel industry? And most importantly, have they traveled to the region you are visiting? The more informed you are as a client, the more trust you will place in the agent.
And the fourth and final step – Expectations.  Be realistic with the expectations you have regarding your agent. For example, it is reasonable to expect that your agent will return your email or phone call within one business day. However, it is not so realistic to expect him/her to return your "emergency" call on a Sunday about what shoes to pack. Also, make sure you and your agent are clear about what services are being offered in the contract.  Travel agents are not exempt from mistakes. As in any industry, oversights may occur.  Allow us the opportunity to correct the error and make it right. I don't say this so travelers expect mistakes, but so they understand the reality of the possibility. Just consider, when was the last time you took a trip and every detail went according to plan? Above all else, expect to have a fabulous trip that creates memories for a lifetime. As an agent, that is our ultimate goal, and one we strive to achieve each and every day for our clients.