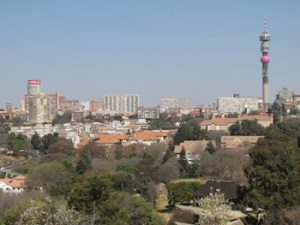 If you ever think about how politics influences your travel, it's probably because you want to avoid war or terrorism. I never imagined politicians could affect travel by making a currency so weak that you should jump on a plane and go immediately, because a country has become so cheap to visit.
Well – say hello to South Africa! Come and experience amazing safaris, be awed by Table Mountain, pay homage to Nelson Mandela and drink our delectable wines. Since our government worked through three finance ministers in a weekend and sent the currency into a nosedive, tourists are in raptures about how cheap everything is. Although if you're travelling with children, politics has messed that up too, with ludicrously strict measures designed to prevent child trafficking. A new rule that kids must travel with an unabridged birth certificate is preventing many families from boarding the flights they've booked.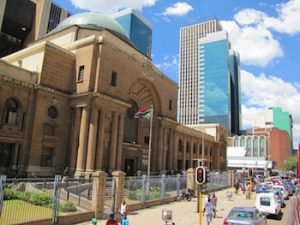 Any country this crazy just has to be worth seeing, and here's how to cover the highlights in one holiday:
Johannesburg – 2 days
People may say you're mad to visit Joburg, but for energy and vibrancy you can't beat it. Try Airbnb to book a loft in Maboneng, the hip downtown area with an eclectic mix of restaurants, art galleries, the independent Bioscope cinema and the tiny POPArt theatre – great for comedians on a Sunday evening. If you're a little older, or more cautious and conservative, Rosebank or Sandton are the traditional areas to rest your head. They're completely first world with great shops and restaurants surrounding you, but with an African vibe to get you acclimatized.
The Apartheid Museum is our greatest attraction, presenting an emotional story of how Africans were repressed for generations by the white minority. A tour of Soweto is also fascinating. You'll see the urban sprawl where millions of people were forced to live when the apartheid government ruled. It's a huge township and includes Vilakazi Street, the only road in the world where two Noble Laureates have lived – Nelson Mandela and Archbishop Desmond Tutu.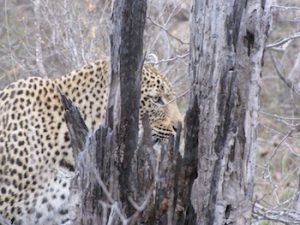 Tips: Uber is the cheapest, easiest way to get around Joburg since public transport is scarce and unfathomable. The exception is the Gautrain, an underground train from the airport to the city centre, Sandton and Rosebank that's quick and – for dollar denominated visitors – very cheap.

Kruger National Park – 3 days
Head to the Kruger for spectacular animal encounters. The reserve and adjoining private reserves like Sabi Sabi have numerous five-star lodges offering luxurious accommodation, splendid food and wine and brilliant game rangers. There are plenty of cheaper lodges too. You can drive there in about five hours from Joburg, but it's more fun to fly to one of its three small airports. I'd recommend Hoedspruit Airport to reach the central region or Kruger Mpumalanga Airport for the popular southern territory. Most lodges in the areas will collect you from the airport.

Cape Town – 4 days
Fly straight from Kruger Mpumalanga Airport to Cape Town, which is one of the world's most beautiful cities and deserves at least four days of anybody's time. MyCiti bus can take you directly from the airport to town and all over the city – buy a smart card first at the airport bus station. Uber operates in Cape Town too.
There are hotels aplenty, and the V&A Waterfront or Seapoint are great bases. The V&A Waterfront is an attractive shopping and entertainment area built in renovated old warehouses around the harbor. There's a world-class aquarium, harbor cruises, great restaurants and an excellent craft center. Take a cable car up Table Mountain for incredible views – go in the morning before clouds cover the peak – then stroll around vibrant Long Street and explore the side streets. Cape Town has the country's best restaurants, so ask your hotel concierge about the latest favourites and try to secure a booking.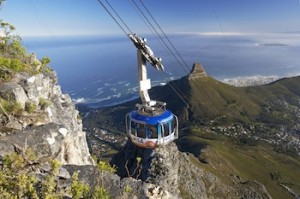 A visit to Robben Island is a must, to the prison where Nelson Mandela spent 18 of his 27 years in jail before his triumphant release and rise to become our president. It's a profoundly moving experience, with tours led by some former political prisoners who were jailed for opposing apartheid.
Cape Town sits on a peninsular that tapers down to the Cape of Good Hope, and it's worth exploring the nature reserves and small towns on the way such as quaint Kalk Bay, or Boulder's Beach, with a resident penguin colony. A hop-on, hop-off open-top bus makes an excellent day out. The Red Route takes in the main sights in the city, while the Blue Route covers the city then drives to Kirstenbosch botanical gardens, bird gardens at Hout Bay, a local township and Camps Bay.

The Winelands
Now it's time to hire a car and head to the vineyards. South Africa produces fabulous wines and boasts more than a dozen wine routes. Franschhoek is a gorgeous little town, set in stunning mountain scenery with some of our oldest and most distinguished wine estates. To stay on a vineyard there try Le Manoir de Brendel or Rickety Bridge Manor House.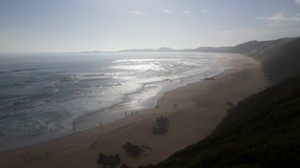 The Garden Route– 3 or 4 days
Set the GPS for Mossel Bay and prepare to wiggle your way through stunning mountain scenery en route to the N2. Now you're beginning the famous Garden Route, a journey through splendid scenery with the ocean on one side, mountains on the other and picturesque villages in between.
If you're travelling out of season, meander along and stop wherever you fancy, but if you visit in peak season, it's best to book accommodation in advance. One of the nicest places to stay for a couple of days is Knysna (pronounced Neis-na), a small town based around a lagoon. The funkiest hotel there is the Turbine Hotel, built in a former power station with the original equipment restored as part of the décor. It's food is excellent too. Knysna's tour operators offer land and sea-based excursions such as yachting, fishing, cycle tours, vineyard trips and paragliding.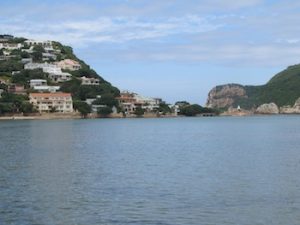 Knysna forest is the largest in the country and you can explore it on a guided hike. The ancient forest also offers adventures like river canoeing and ziplining through the treetops.
A little further east is Plettenberg Bay, where the wealthiest South Africans have their holiday homes.
The Garden Route is beautiful and some of the beaches are gorgeous, but you find the real gems when you follow interesting signs off the main road and see where they take you. To Oudtshoorn, perhaps, the ostrich capital of the world, which you reach through more gorgeous mountain passes. Meander east along the coast as far as Port Elizabeth, or double back to George for flights back to Joburg or Cape Town.
Tips: US and UK passport holders and visitors from many other countries don't need a visa. Your passport must have at least two blank pages or immigration officials may deport you before you even make it through the airport.
New laws demand that anyone under 18 needs the consent of both parents to travel, and must carry a valid passport and an unabridged birth certificate stating both parents' names. A child travelling alone, or with only one parent, must also carry an affidavit filled out by the missing parent or parents.
To see whether our rules have changed again since the last political flip-flop, check with South Africa's Home Affairs.