Krakow is a city known for its long and colorful past, and the priceless and awe-inspiring, original surviving remnants from all different periods in its history and the people that came and went over the years. While these magnificent structures and relics are major tourist magnets, and rightfully so, Krakow also has had a boom of modern construction and new attractions to keep things interesting for the millions of annual visitors that come to Poland's main tourism hub. Large indoor malls can be found all over town and in the metro area, some of which opened in only the last few years, such as the centrally located Galeria Krakowska, but beyond purely shopping the city has some more unusual and even educational offerings that have only very recently appeared on its maps.
Giant Balloon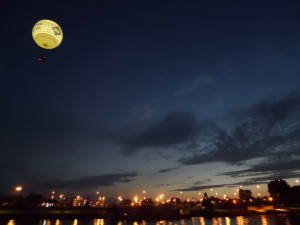 No, it's not a UFO, but this summertime ride may cause people to look twice as it hovers above the Vistula River for nearly fifteen minutes before it goes down to pick up more passengers on its viewing platform. The height when this tethered hot-air balloon reaches the end of its rope seems to be somewhat in dispute, but around 650 feet is the general consensus. Regardless, the views from up top are indisputably amazing and the experience itself is rather unique. And perhaps it could even be a warm-up for regular hot-air balloon rides, which are also available in the region.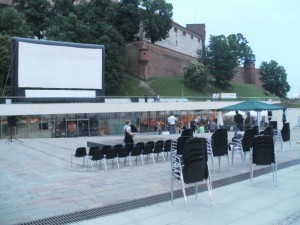 New Visitors Center
A sleek new visitors center opened last fall, conveniently located along the Vistula River and at the foot of Wawel Royal Castle. Built into the side of Wawel Hill, the building houses a coffee shop/cafe, souvenir stalls, an information desk, restrooms and even a small art gallery. It also hosts events like a chess tournament and film festival screenings on its grounds, with movies shown outdoors on a huge, inflatable screen. The exterior of the building has two levels, with the roof and front plaza both creating nice meeting, walking and sitting areas, with numerous benches to relax on and lovely views of the neighborhood to be had. Exhibitions are also held here, like the Pope John Paul II (who was Polish) display that was once located in front of the plaza.
Underground Main Market Square

There is even more to Krakow's history that cannot be seen from the usual vantage points of inside an old building, atop a scenic overlook or meandering its quaint, little cobblestone streets. A whole other world exists underneath those streets – below the enormous main market square, to be exact. Opened only in September of 2010, a museum-owned trail called In the Footsteps of Kraków's European Identity aims to show the various layers, literally, that make up Krakow's past. As time went by, things were built on top of older properties, but small items like jewelry and coins as well as whole rooms and sites have now been unearthed for all to see.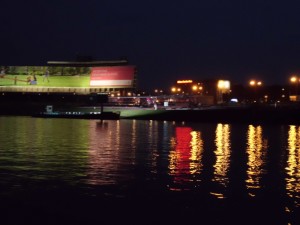 Krakow Beach
Krakow is cool enough to have its own beach, on a river, right near Old Town. This hoppin' place is not only a beach though. Plaża Krakow is also a nightclub, restaurant, cafe and children's playground, making it the latest "it" place to be at any time of the day or night. The beach itself is a nice hunk of sand nestled on the riverbank, and for swimming, a long pool sits on an anchored barge. Curious, but hip all at once! It just opened earlier this summer too, so be one of the first to test out this brand new hangout spot.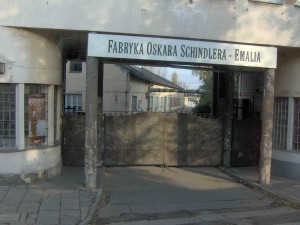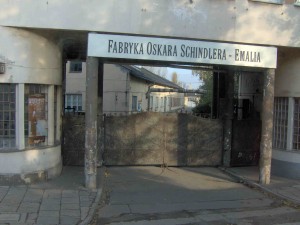 Schindler's Factory
The epic, Oscar-winning Schindler's List movie was not only filmed in Krakow to catch the wartime vibe of its storied lanes, but also because Oskar Schindler's actual ceramics factory was located in the city. For years it sat empty, but as of last year it opened its doors for guests to learn about the heroic man that saved over a thousand Jewish lives from ending up in concentration camps. Opening last summer, the museum tells the significance of the factory and its famous owner, as well as portraying what life in Krakow was like during the Nazi occupation. A modern art museum is also on-site.