It's become the manifesto for people yearning to do something different with their lives. Elizabeth Gilbert's bestselling book 'Eat, Pray, Love' (which tells the story of her journey through Italy, India and Bali to cure herself of depression and feed a hunger to lead a more spiritual life) has encouraged thousands of dissatisfied professionals to up-sticks and head off into the yonder to 'find themselves'. A journey of discovery, though, is not a one-size-fits-all path. Novice spirituality-seekers would do best to beware trying to replicate Gilbert's journey if they want to find fulfillment for themselves.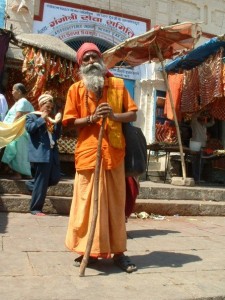 In the end you don't have to get a guru to follow or find the love of your life on the road to inspire you to step off the work conveyor. And if you start out in the belief that remarkable things such as that only happen when you're on the road you're probably setting yourself up for disappointment. If you long to simply sweep a broom through the baggage of accumulated dust in your head, travelling, as Gilbert did,  in the pursuit of a greater understanding of you can be beneficial.
That's probably why yoga and meditation retreats have seen a huge spike of interest in the past few years. The greatest gift these activities can give you is time; time to clear your head and time to mull over problems from a different perspective and without distractions. Despite the fact that you're probably unlikely to find a moment of enlightenment on your travels (or write a bestselling book about it afterwards), this sort of holiday away from the world can be the spark that helps you to banish doubt or change directions and allows you to make a fresh start.
India was famous for its spiritual-style retreats long before 'Eat, Pray, Love' came along. Unfortunately for the complete novice the array of yoga and meditation retreats here to choose from is mind-boggling enough to give you a migraine rather than promote a sense of wellbeing. If you're new to this style of travel it's best to test the waters with a short one to two week course rather than just diving in and signing up for a course or retreat of a month or longer.
YOGA: For complete beginners both the Himalayan foothill town of Rishikesh and the southern state of Goa are good destinations and host a wide range of courses suitable for newbie yoga converts. Rishikesh is a well known traveller's vortex in the northern state of Uttarakhand that has a long history of welcoming spiritual-seekers. Yoga here is the main activity so you can test out several different teachers and see what style suits you. There are also plenty of accommodation options to suit every budget. Find out more about Rishikesh here.
The tiny coastal state of Goa is famed for its sandy swaths of sand fringed by palm trees. This slice of tropical wonder is often described by old India Hands as 'India-lite' due to its easy-going beach vibe. If you're new to India travel and slightly concerned about how you'll handle it this is one of the easiest places to start off in due to its lack of hassle. Backpacker centres such as Arambol host plenty of drop-in yoga classes which you can sample along with a wide range of other courses. To see what sort of yoga retreats Goa can offer you check out the courses run by Himalaya Yoga Valley and Purple Valley Yoga.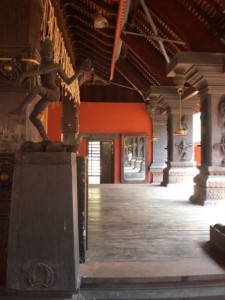 MEDITATION: Signing up for a retreat of a month or longer when you don't have much experience of practise will, for most beginners, not be hugely successful. You'll probably have more success by choosing a shorter retreat. Vipassana meditation courses are popular with novices and their 10 day silent meditations (which are suitable for absolute beginners) run throughout the year at several different retreat centres in India (as well as throughout the world). A top centre for meditation in India for travellers is Dharamsala, home to the Tibetan government in exile and a centre for Buddhist study.
Due to the burgeoning popularity of spiritual-travel there really is no need to travel as far as Gilbert did to achieve some balance in your life. There are plenty of places in your own backyard offering up a steady soul-food diet of retreats and yoga centres. If you do want to get far away in body as well as spirit though (and travel in itself can be enough of a balm to help you on your quest) just remember to be kind to yourself. Spiritual practise is a journey that lasts a lifetime and there's nothing wrong with just taking baby steps on the first stage of your quest.