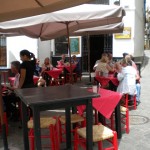 When I travel in Spain, and anywhere else in the world, I take a tour. Better yet if it's a private guided tour. I delight in hearing details and quirky anecdotes about the place I'm in, which a good guide provides.While package tours are perfect for those with limited time, "Untours" are the ideal option for travelers staying in Spain for two weeks or more, who want a more in-depth experience in the country. An "Untour" breaks the tour mold and gets you closer to the culture. Sometimes language skills are necessary in "Untours," and sometimes learning the dialect is the experience.
Get Talking in Seville, Spain
What better way to know a culture than through its nouns, verbs and adjectives? Travel to the south of Spain if you're serious about learning to hablar Español, and avoid northern regions such as Catalonia, the Basque Country and Galicia, where Spanish is not the mother tongue.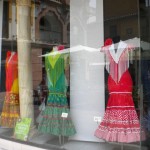 There are many schools to choose from in sunny Seville, but having been a Spanish student on and off for the last nine years, I like Giralda Center in the old town. This language academy has a lot of perks and offers many methods for students to grasp Castilian. The school also sets up host family stays, which makes practicing what you've learned each day in class a cinch. (www.giraldacenter.com). After class, practice your new grammar at Seville's many bars where scrumptious tapas are served free of charge with each beer ordered.
Trot, Gallop and Jump through Jerez de la Frontera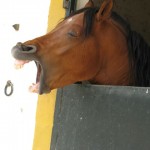 Spain is famous for its gorgeous Pura Raza Española horses, bred in the south of Spain. To get in the saddle on one of these beauties and see some Spanish countryside at the same time, book a train to Jerez de la Frontera. This former border town is known for two things: sherry wine and horses, a seemingly dangerous combo. In Jerez, many ranches breed Pura Raza Española and offer riding and dressage lessons.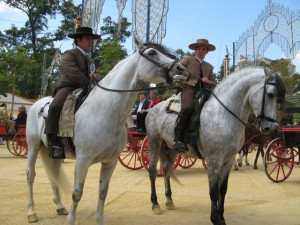 You don't have to be a Spanish cowboy to go on a Centro Ecuestre Alcántara Tour, which leads four to six hour-long day-trips through shady cork tree groves to a historic farmhouse and bullring, where riders dismount and enjoy a picnic. These jaunts are led by stable owner Alfonso Lopez de Carrizosa, who speaks a bit of English. As do many ranches in Spain, Centro Ecuestre Alcántara also offers half-day "Horse Camp" for kids, giving city-slicker children a taste of what life is like down on the farm. (alcantaraecuestre@hotmail.com).
Go Beyond Gaudi in Barcelona, Spain
Most people come to Barcelona and see the same big sights, most of which were created by Gaudí: La Sagrada Familia, Casa Batlló, Casa Mila, Park Güell, et cetera. A walk on Las Ramblas, a glimpse at the Cathedral, a paella, maybe a ride on the Bus Turistic Tour Bus, and the average trip to the Catalan Capital is complete. But wait! There's so much more to Barcelona than sand, sangria and wacky buildings.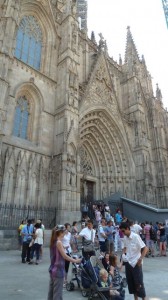 If you want to dive deeper into Barcelona's recent past, book a private guided tour with Alan Warren of George Orwell Tours (pdlhistoria.wordpress.com), which focuses on Civil War Barcelona. Many foreigners from the United States and the United Kingdom came during the war to fight for the Republic, and George Orwell was one of them. Later, Orwell went on to write Homage to Catalunya about his experiences in Barcelona and on the front (a must-read!). The tour takes visitors on a stroll through wartime Barcelona visiting important Orwell sights, such as the hotel he stayed at, battle grounds, and the George Orwell Square. Warren also leads multi-day excursions to tiny villages in Tarragona along the Ebro River where some of the last battles between the Republic and Franco's troops were waged.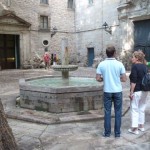 Another "Untour" option is the Secrets and Legends Tour, which explores the Roman and medieval center of the metropolis. Juan J. Pardo Eimil of Juan Ciempies Turisme Cultural (www.ciempiesjuan.com )guides small groups through the alleys and secluded doorways of the old quarter of the city while filling you in on Barcelona legends. I recently went on one of his tours and realized that, even after six years, I knew little about my adopted city.
Both these "Untours" are led in English or Spanish, and are both reasonably priced.