From Bizet's Carmen to Washington Irving's Tales of the Alhambra, the lure of Spain's Andalucía region has captivated travelers from around the world for centuries.  There is something captivating about the dry, arid region, where grandiose centuries-old cathedrals in Seville are surpassed in beauty only by the even older Islamic palaces.  Southern Spain, despite the seemingly relentless heat, has a romance to it, a mysterious exoticism that is difficult to experience anywhere else in Europe. But in order to capture the fleeting flamenco spirit, to summon the powerful force known as the duende, you have to know where to look.
Madrid has everything that a great European capital should have: grand piazzas, world class museums, impressive historic sites and more. Barcelona is its avant-garde counterpoint, an inspiring celebration of modern art and architecture, of curves and bold colors.  But Seville, with its close proximity to Granada and the famous Alhambra, is the fourth largest city in Spain and easily my favorite.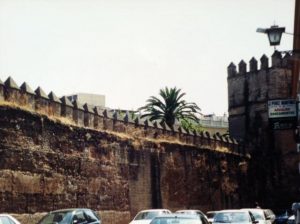 History: This is, in part, because of its history.  Seville, locally known as Sevilla, is a European melting pot. You only have to take a look at the architecture to see traces of three major world religions: Islam, Judaism, and Christianity.  Sevilla also contains not one but three UNESCO World Heritage Sites including a palace, a cathedral and an archive, known as the Archivo General de Indias. It's housed in the 16th-century merchant's exchange building and documents the history of the Spanish Empire, which at one time encompassed much of the Americas and the Philippines.  Large portions of the city's original stone wall are also visible; during my first day in Sevilla, I foolishly set off without my map, thinking I would get back to my apartment as long as I followed the wall.  I had no idea how extensive it had once been, or how fragmented it has since become.
Architecture: Conquered by Moors (Muslims from northern Africa) in the 8th century, Sevilla was later absorbed into the Christian Kingdom of Castile following its conquest at the hand of Ferdinand III in 1248.  Many public buildings were erected during the following years in the Mudéjar style of Islamic art and architecture, which developed under Christian rule but took inspiration from Arabic sensibilities and aesthetics.  During the Age of Discovery, Seville became an important port city from which Magellan departed in 1519 for what would become the first successful circumnavigation of the globe.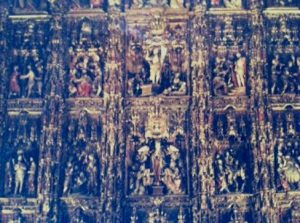 Be sure to visit the impressive cathedral, which took over a century to build and soars above a large plaza in the city center.  Officially dubbed the Catedral de Santa María de la Sede, it is the largest Gothic cathedral in the world and features both an impressive bell tower and an extensive collection of amazingly detailed carvings.
The nearby palace complex, the Real Alcázar, got its start as a Moorish fort but was eventually converted into a sprawling royal residence.  Its symmetry and geometric designs are fascinating enough (you'll see beautiful tile work, vaulted ceilings, pointed ogee arches and carved quatrefoils) but don't forget to look down; throughout many of the gardens and courtyards, elaborate but discreet irrigation channels are built into the floor.
Modernization: In 1929, the Ibero-American exhibition heralded a new era of expansion (especially in the south) and modernization, with new hotels being built and old medieval streets being expanded.  Even so, many of its roads remain incredibly narrow, even by European standards.  I once encountered a restaurant with "outdoor seating" where patrons had to move their table each time a car needed to pass by.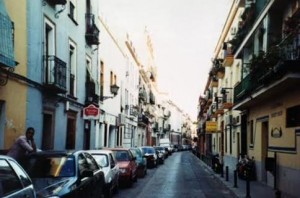 Food: Southern Spain is known for the paella, a traditional dish comprised of rice and seafood, but for a true Andalucian experience, head straight for a tapas restaurant.  Tapas, also called "small plates," are catching on in the US, with many trendy restaurants now offering entrée-like items in appetizer-sized portions, but you have to know how to order.  Start with two or three selections per person and be prepared to share.  Favorites include toasted bread with a tomato spread, olives, frittata-like egg dishes and, my personal pick, croquetas de jamon (crispy fried dumplings filled with ham).  Spain is known for its cured meat and cheeses, especially manchego, so be sure to sample a few of these as well and wash everything down with a glass of cerveza (beer) or a tinto de verano (a wine spritzer).  Just keep in mind that Spaniards eat late.  It is not unusual to begin eating dinner at 9:00 or 10:00pm, so be sure to take a siesta beforehand if you're feeling drowsy!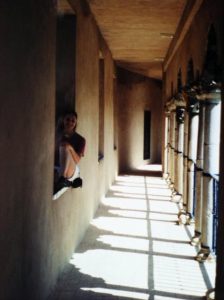 Culture: For many tourists, however, the biggest draw to Seville isn't the architecture or the food.  It's the flamenco; the heavy ruffled skirts, the rapid fire zapateado footwork, the sultry arched backs, the defiantly raised arms, and the elusive duende that gives flamenco artists their well-known passion.  Although historians disagree on flamenco's exact origins, most would agree that the distinctly Andalucian form of music and dance has its roots in gypsy culture of the seventeenth and eighteenth centuries.  Intimate cabaret-style performances are called tablaos and typically include a singer, a dancer and a classical guitarist – larger staged performances may also include compas y palmas (polyrhythmic clapping) and a cajon, or box drum.  Dancers may also incorporate fans, shawls or castanets into their performances. You can purchase your own at many souvenir shops throughout the city.
Like ballroom dance, flamenco has many different styles, steps, choreographic patterns, improvisatory frameworks and musical structures, although these can be difficult to detect by the untrained eye.  Despite my background as a professional dancer, it took me weeks of study to even beginto understand the rhythmic structure (which follows a 12-count structure instead of the usual 8 counts or 2-bar structure of most Western music).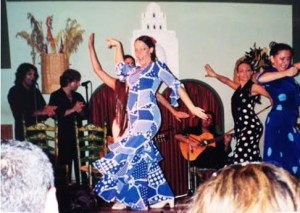 Performances are highly collaborative, with musicians and dancers taking their cues from one another, and the city is replete with flamenco cafes, tablaos, and schools such as Taller Flamenco, many of which cater to tourists and international students.
Although the voluptuous cigar-rollers of nineteenth-century literature are long gone, Sevilla remains a mysterious and magical place, with music erupting on just about every corner.