Ski holidays are to winter what the beach is to summer. They're fun, family-friendly and give you the chance to revert back to childhood for some good old fashioned frolicking in the snow. While the snow-bunny herds flock to the fashionable ski resorts – where crowded slopes and booked-out accommodations mean that skiers pay a premium for powder – why not pack your skis and head to one of the lesser known destinations. Just like the beach holiday has had an overhaul with evermore far-flung and exotic locations becoming normal summer fodder, the ski holiday has plenty of lesser-known options as well. You may just not have heard of them yet. Here are four off-beat options for those who want to head to some different slopes.
Georgia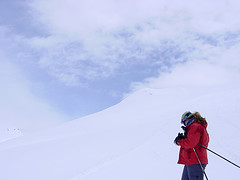 To get more ski-action for your buck head east from Europe. In the Caucasus region, tiny but mountainous Georgia is an undiscovered snowy delight with two excellent ski resorts. This is one of the cheapest places in the world to ski so it's the perfect option for those looking for a long ski holiday on a budget. The resort of Gudauri is only two hours from the capital Tbilisi, so it's a good choice if you want to explore some of Georgia's incredible cultural history as well.
Ski Pass Cost (1 day – Gudauri): Adult US$18/Child US$12
Lebanon
If you only equate the Middle East with desert think again. Lebanon may only be a speck on the map, but it's a speck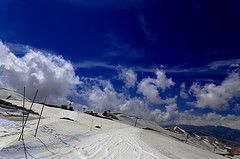 carved up by mountains which host a liberal dousing of snow over the winter months. The famous Lebanese tourism slogan says "ski in the morning and sunbathe in the afternoon"; yes, though it would be a very busy day, during the end of the snow season you can just about fit it all in. Due to the Lebanese's fondness for this winter sport, facilities here are world class and there are lots of cross-country trails for those who want a bit more excitement. There are six ski resorts (with one more on the way), but the most popular is Mzaar which also has the best apres-ski options. See www.skileb.com for more info.
Ski Pass Cost (1 day – Mzaar): weekday Adult US$27/Child US$20, weekend Adult US$40/Child US$30
Turkey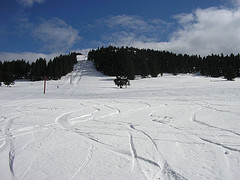 Turkey's all about summer sun and ancient ruins right? Amazingly, considering its geography of mammoth mountain ranges, tourists haven't cottoned onto Turkey's incredible ski potential. This hasn't dissuaded the Turks, who have been quietly building ski resorts for years and now boast a total of 16 across the country. Unfortunately most don't boast a full ensemble of facilities (and apres-ski activities are few and far between) but if you want to sample Turkey's vast ancient history without the hordes of tourists and slip in some skiing at the same time, winter is definitely the season to choose. Erciyes Resort, in central Anatolia (near the city of Kayseri) is based on a dramatic extinct volcano and has the longest ski-lift in Turkey. Nearer to Istanbul is Uludag Resort which is only a short drive from the historic city of Bursa.
Ski Pass Cost (1 day – Erciyes): US$18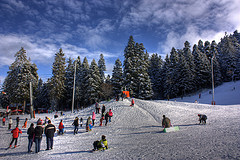 Bulgaria
Bulgaria has already been discovered by the British who are flocking here in droves for cheap skiing. This unfortunately means that the more popular slopes can get overcrowded at peak times (i.e during the winter school holidays), but outside of this period you can still experience superb skiing at a fraction of the cost of destinations in Western Europe. The most popular resort is Bansko where the majority of ski package tours to Bulgaria end up being based. A better option (for quieter slopes) is Borovets which, in good snow conditions, has excellent cross-country skiing as well. Bulgarian ski resorts are renowned for their rowdy nightlife, making a ski holiday here an excellent choice for those who enjoy the apres-ski side of the action as much as the slopes.
Ski Pass Cost (1 day – Borovets): US$37
The ski season at all the above destinations runs from approximately December to March.