The Northern Lights are one of Iceland's top tourist attractions, and for good reason. They've fascinated peoples from around the world for thousands of years, from the Inuit of Nunivak Island in the Bering Sea to the Laplanders of northern Scandinavia. In Iceland, Viking lore maintained that the dancing Aurora Borealis were the souls of the dead and even though more scientific explanations have since come to light, the Northern Lights are no less fascinating.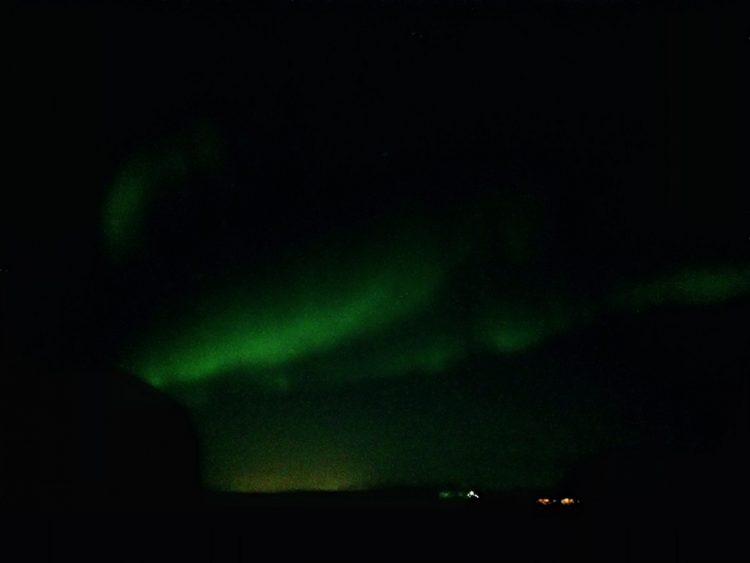 Catching the mysterious (and seemingly mischievous) lights can be a challenge, however, even with plenty of tour companies willing to help you out with the logistics. To make the most of your search, follow these six tips.
Lower your expectations. The human eye can only process so many images per second, whereas the fancy cameras that capture the Aurora Borealis in all their fiery, fluorescent glory can process up to ten times as many images. This means that photographs you've seen of the northern lights (and the postcards, tote bags, silk scarves and even mouse pads) capture a brilliance that isn't really visible to the naked eye. This doesn't mean that you won't be able to see them it just means that the colors are going to be much fainter than the souvenirs would have you believe.
Book early. Most tour operators, including Gray Line Iceland, will cancel their nightly tours if the weather conditions are unfavorable. They consult a variety of weather reporting services before making the call (including NASA) and check in with their "spies" in the countryside to determine whether or not the sky will be clear enough to view the northern lights. As such, it is best to schedule your tour for the first day of your trip, this way if it gets cancelled, you'll still have a few other chances. When I traveled to Iceland in March, my tour was cancelled two days in a row but I finally got a chance to go on my second to last night in the country.
Be patient. Catching the northern lights has nothing to do with speed or accuracy (you're not tornado hunting, after all). Instead, it's all about patience. If you're lucky, you'll get to wait in the Icelandic countryside at a guesthouse like Hotel Vatnsholt in Selfoss, which has a large cafeteria that serves hot drinks and waffles late into the night. Grab a drink and pile your freshly made waffle with Icelandic jams, honey, whipped cream or Nutella at the toppings bar. Then, make some news friends and settle in because it's going to be a while.
Bundle up. Even if you find yourself at a guesthouse like Hotel Vatnsholt, you're still going to have to do a lot of waiting around in the cold. (You have to leave the waffle bar, after all, in order to actually see the night sky.) The weather can turn on a moment's notice in Iceland so in addition to the obvious tip of dressing in layers, make sure you've got warm, waterproof footwear on as well. Rural Iceland can be very wet, cold, and muddy so if you need an excuse to purchase a pair of Icelandic wool socks, this is it. I'd also recommend bringing a blanket so you can sit down on the ground while you wait.
Learn how to use your camera. Even though you'll have plenty of time to sit around, there is an element of "hurry up and wait" when it comes to capturing the Aurora Borealis. In other words, now is not the time to start experimenting with the night time settings on your camera, because by the time you figure it out, the lights will have shifted or even faded away. Don't even bother trying to catch them on your iPhone (unless you've downloaded an app to do so beforehand), especially as the light from your screen will ruin the experience for everyone nearby. If you're hoping to get a good shot, you'll need a decent camera and a tripod, so plan accordingly.
Be flexible. While there is no guarantee that you'll be able to see the northern lights, Gray Line offers passengers a second chance for free if their tour failed to yield a sighting (you just have to call their office by noon the next day to put in a claim). The free tour is valid for up to two years so even if you have to fly out the next day, you can plan for a return trip in the future. Also remember that your tour guides and bus drivers have your best interests at heart, so if they ask to get back on the bus in order to try out a better viewing spot due to a change in the weather, or suggest staying an hour later for a better view, listen to them. They know Iceland better than you do.