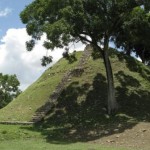 –Five Destinations from the Author–
1. Mayan World:
This year it's all about the "Mundo Maya" or "Mayan World," which is mostly centered in Guatemala, Belize, southern Mexico's Yucatan region and Honduras. As the Maya calendar comes to a close at the end of 2012, the Mundo Maya gears up with spiritual celebrations and specialized tours focusing on Mayan culture. Trek through the emerald Petén jungle to the pyramids of Tikal or paddle a canoe through Mayan burial caves in western Belize to get to know the mysterious history of the Maya.
2. Sweden: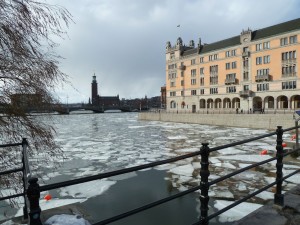 Thanks to the success of Stieg Larsson's dark books and the movies that have followed, many travelers now have snowy Stockholm on their bucket lists. Why is Stockholm often overlooked by those traveling to Europe? Is it due to what an expensive Euro metropolis it is to visit? Perhaps. Those who go should save their pennies beforehand, as even a simple cafe latte can be a steep $8 in downtown Stockholm, to say nothing of hotels and taxis.
3. Spain:
The Iberian Peninsula and its islands have been enticing travelers with food, wine and fiesta for years. So why now? Because Spain is still very much in economic crisis with high unemployment and many businesses trying to make ends meet. A visit to Spain in 2012 is a win-win situation in that there are many deals to be had by the savvy traveler and the Spanish could use the business.
***Interestingly, both Frommers and National Geographic listed Girona, Spain, as one of their top 2012 picks.
4. The U.K.: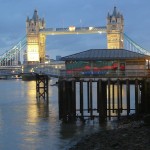 The last time London hosted the Olympics was 64 years ago in 1948. Very much a different metropolis now, the 2012 Olympics are bringing the international spotlight to the U.K. and shining it brightly upon London. Many sporting events have already sold out, but there will be hundreds of free cultural events in the city plus entertainment provided by The London 2012 Festival from the 21st of June to the 9th of September. London is always a captivating city to visit, but this year it's extra good.
5.The Pacific NW:
The Great American Road-trip? We all know about route 66, road-trips through Vegas, and the thrills of cruising the California coast with the top down. But in 2012 the Pacific Northwest is the ultimate destination for a scenic road-trip focused on "going green" and outdoor tourism. The best way to do it? Rent a Prius (the Northwest's car of choice), and head north on the 101 from Portland, Oregon, hugging the shoreline all the way up through Washington's temperate rainforest to Canada. Hop on a ferry to Victoria, Canada, and continue on to chic and stunning Vancouver BC. Prius not green enough? Opt for doing the trip by train on Amtrak.
–Five Destinations from the Travel Rags–
6. Sri Lanka:
Both Travel and Leisure andNational Geographic named Sri Lanka as one of their 2012 top-notch destinations. The island has been passed over for some time now because of civil war, but Sri Lanka's new era of peace has perked the interest of many curious travelers. Travel and Leisure recommends the beaches around Bentota, while National Geographic says to head for the hills to Nuwara Eliya.
7. Greece: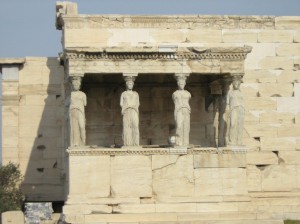 You see the word "Greece" and what do you think? Trouble? Crisis? Broke? Beautiful? Like Spain, now is the time to go. The country's many stunning islands are no secret, and while Athens is not my favorite city, it does possess the Acropolis! Travel and Leisure, Budget Travel and BootsnAll have all listed Greece as a 2012 hotspot.
8. Egypt & Northern Africa:
Northern African countries went through a hard 2011 because of revolutionary movements such as The Arab Spring. Egypt, a popular destination for travelers of all walks of life, was hit hard by 2011 uprisings meaning there are deals to be had on hotels and Nile cruises. BootsnAll and the New York Times list Egypt and Morocco as go-to countries this year.
9. Cuba:
This is a "see it before it's gone" destination, as who knows what will happen to the communist island as Fidel and Raul continue to age? Experience the abnormal sensation of driving down advertising-free boulevards in classic cars, and then revel in Cuban music, art, rum and beaches. The New York Timesand The Telegraph both chose Cuba as a 2012 island destination.
10. Portugal: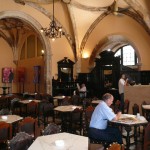 Portugal, and more specifically the city of Guimarães, has been named a 2012 must-see by  both the Huffington Post and Fodor's. Named the European Capital of Culture 2012, Guimarães, which is usually overshadowed by Porto, Lisbon and Coimbra will finally get its day in the sun this year.
*Photos and text by Regina Winkle-Bryan.